As time passes, the needs evolve, and requirements advance. The influx of modernization has made us adapt technology to make any event more valuable and meaningful. No wonder why Halloween has evolved into such a fun festival in the US and people here are spending around 6 billion dollars on Halloween every year. The event that was initially celebrated by wearing costumes and light bonfires to appease hallows grew into a fun activity for children and all of the fun-loving individuals. Since Halloween is all over us, everyone is preparing for the festival and looking for exciting ways to meet modern needs. Just like all the rest, mobile app development companies have geared up to meet the digitization needs of the time.
Holidays undoubtedly serve an excellent opportunity for mobile app businesses to connect with their existing customers and acquiring new users in a meaningful way. Moreover, brands that have more loyal customers understand their emotions and function their strategies in alignment with the consumers' emotions. There are cameras and photo filter mobile apps that usually send holidays-inspired updates on such events. Nonetheless, other apps can also use this strategy to come closer to their users' hearts and boost engagement, meanwhile increase their revenue over the holidays.
Halloween Inspired Apps
Mobile app developers are all set to develop apps for Halloween, but it largely depends on the users' preferences that what kind of apps and features they would like to use on Halloween. There are apps that are intended to develop solely for Halloween while also there are apps that add features inspired by Halloween. Consequently, if you want to add a Halloween inspired update in your app, consider consulting a mobile app development company in Dallas to add some holiday-inspired features.
Adding a feature based on the ongoing events means connecting to the users' emotions. Connecting to the users based on their feelings is essential because people build loyalty based on emotions. When they connect their emotions to something, they tend to develop loyalty based on that event or action. Since we live in a digital age, when a festival comes, people turn to the apps and its features that articulates their feeling through added features and functions. Developing a Mobile app for Halloween is not a new idea; however, the gap is still there. Many exciting ideas can bridge this gap and help users make their holiday more memorable and meaningful. Many mobile app development companies provide their services to develop mobile apps based on new ideas while also, there is a need to work on the old-ones to bring an improved version in the world of mobile app development.
Halloween Fun and Game Apps
There are apps that includes exciting activities for Halloween. Carve-a-Pumpkin is a Halloween inspired Mobile App which allows the user to make jack-o-lanterns without using a knife. The app has many different features with multiple designs and add-ons. This kind of mobile apps provides its users to engage in activities without the mess of carving a pumpkin.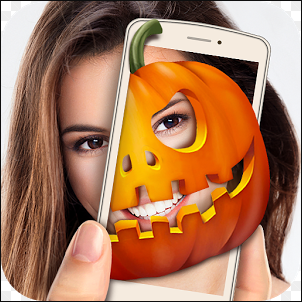 Scare Your Friends – SHOCK
is another mobile app developed for the sake of Halloween activity and fun? With this app, users can choose a horrifying picture with a terrifying sound and set the timer to play the prank with friends. Youngsters really much enjoy this kind of mobile apps during Halloween.
is another app that lets users enjoy ninja skills in a mobile app. the game is based on the Halloween theme, and the users slash as the pumpkins appear on the screen. If a pumpkin falls, the users lose a life. This type of Halloween-themed mobile apps can be used throughout the year.
Halloween Recipes and Makeup Tutorial Apps
Another enticing Halloween Mobile App idea is Halloween Make-up tutorials and recipes. These apps contain food recipes related to Halloween and different makeup tutorial based on the users' interest. These apps are made to meet the users' needs during the Halloween period.
Some Halloween inspired mobile apps ideas that are catching the attention of mobile development companies are Halloween Decor Apps. Because users look for inspiration for making their holiday amazing and memorable. An app intended to serve home decor for Halloween may include shops for craft and displays. Also, adding augmented reality features can enable the users to test any decor before actually setting it in real. Home-ware brands can also use this feature in their business apps to boost user engagement and increase revenue.
Halloween Inspired Features in Mobile Apps
Other than the apps that are solely made for Halloween, an existing app can be updated with the Halloween feature to engage its users and let them make more fun during the Halloween holidays. At this time, many businesses look for mobile app development companies or app developers before any upcoming event to engage their users based on the on-going event. Likewise, for a more effective strategy, stir it up with augmented reality technology. In the following examples, have a look at some real-life use cases and ideas for Halloween mobile app development.
Halloween Costume Apps
Many clothing retailers can benefit from this idea by using AR tech in the apps. These apps can help users to try-on dresses by serving them as a virtual fitting room at their locations. Gap and Zara mobile applications demonstrate good examples of such an experience.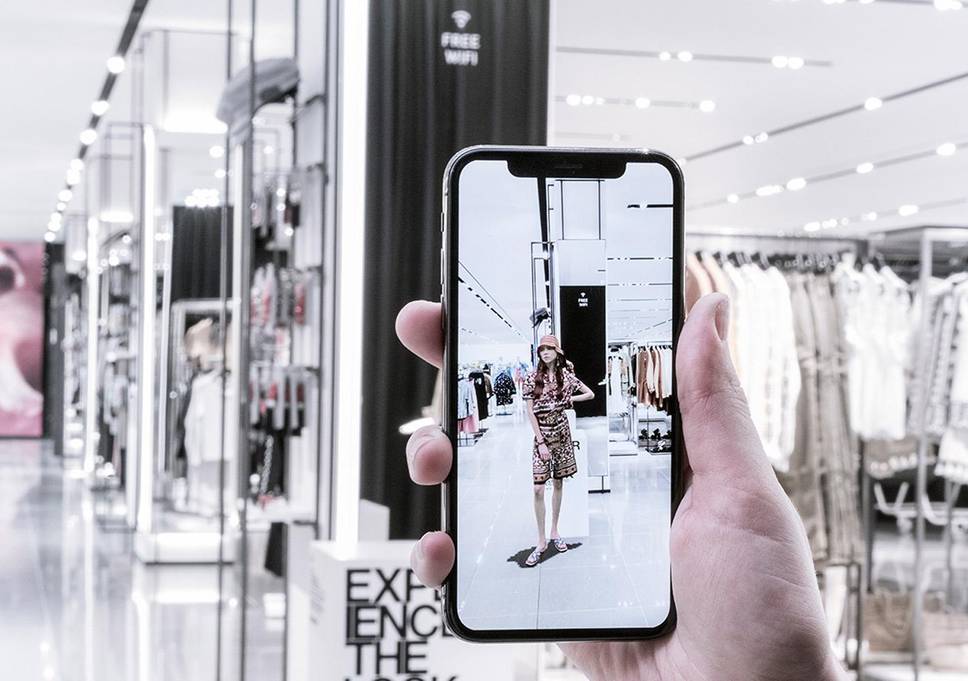 Halloween Makeup Apps
Just like dresses, Halloween makeup apps can help users try on different makeup ideas. Also, a makeup brand can add additional features supporting Halloween makeup ideas to increase user engagement. Sephora makeup try-on feature is a good inspiration for makeup Halloween apps.
Halloween Camera Filters Apps
The most popular mobile apps used during the Halloween holiday are this type of apps. Providing some of the additional filters for existing photo editing apps is a reliable idea for many mobile app development companies. Features from these apps for Halloween can also be integrated into social media and live-streaming apps. Users love these features and use them with excitement to get a bonus of fun.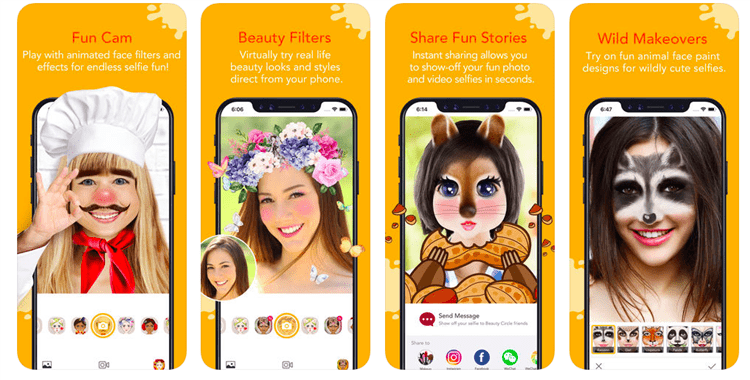 Final Words
An app meant to launch for Halloween should be launch before Halloween; however, Halloween themed apps can be launched over the year but associating them with the festival can add up to their value and serve as a marketing strategy for the app launch. A reminder for Halloween features before Halloween is beneficial for increasing engagement. To develop a Halloween app or to add features in an existing app, finding a reliable technology partner as in a mobile app development company should be your first move. Afterward, look for a settlement that favors your business most and helps it grow.