If you have developed an incredible mobile application and you're sure that it has the potential to draw audience and multiply revenue, don't forget that quality isn't enough to leave a mark in today's marketplace. With millions of apps being launched every year and each one of them aiming for more visibility and higher ranking, it's very hard to stay in the competition. To enhance your app's discoverability, a successful app marketing strategy is necessary for building user engagement and targeting the right audience. And in this article, we will learn how to use the top content marketing tactics for leveraging your brand in the marketplace.
As the name suggests, "Content Marketing" is a marketing strategy that involves the usage of 'interesting' content to entice visitors. The content that you provide ensures that it will increase user anticipation and they will want to learn more about your brand and products. A good app quality powered with successful content marketing can help you achieve your business goals; On the contrary, ignoring any one of them will result in undesired results.
Here are some content marketing tips that you must follow for the success of your mobile application:
Creating Pre-Launch buzz
The Pre-Launch marketing strategy is Apple's famous marketing trick to create product buzz among its consumers. Following the pre-launch strategy for marketing your products generates hype among your users and it raises their expectations and curiosity. In simple words, Pre-Launch marketing is used to build suspense around your products so that it keeps your user's anticipating for more. And when you officially launch your mobile application, users will be running to hit the purchase button. Let's take a quick look at how you can successfully create Pre-Launch content for your mobile apps:
Go where your audience is, do research to figure out which platforms you should spend your time and money on.
Create a landing page copy
Create teaser content for your social media platforms and blog
Provide a sneak peek of articles and videos related to your mobile application
Create press releases
Hire influential bloggers
Start and initial email marketing campaign
Use social media to feed your content to your visitors.
App Store Optimization for mobile application
Just like internet marketers use search engine optimization (SEO) to improve their visibility in the google search results. Mobile application development companies use App Store Optimization (ASO) to improve their ranking in the app store and the google play store. The exact algorithm that Google or the app store follows to rank websites and apps is unknown. Here are some elements that mobile application marketers use to optimize their content:
Invest time in finding the right keywords for your app
Add the right keywords in the title and the app description
Use Screenshots that highlight your apps popular features
Use high quality images and videos
Good content isn't only restricted to raising your app store ranking, have a look at the image below, which content do you think would be more appealing to your visitors?
It's pretty obvious that users will be more attracted towards option B. The content is concise and informative, on the contrary, option A seems lengthy and boring, no one is going to read that. Good content in the app store can help you rank better, improve your app's visibility, increase the number of installs, get you more reviews and better ratings, this will ultimately drive more visitors to your app.
Choose Social Media Channels & Forums to Promote Your Content
There are numerous social media channels out there that you can use to promote your content. Facebook, Instagram, Twitter, Quora, Reddit, and even TikTok. Think about it, almost everyone you know has a Facebook account, if not a Facebook account you can still find them on Linkedin or maybe Twitter. Depending on who your users are, you can figure out which communities and social media sites you can use to get in touch and keep them updated.
If you have your own website or a blog, you can link back to your site so that more people will know about it. If you've created an app that allows readers to access popular ebooks, you can join the Quora and Reddit community because you will surely find some interested readers in these forums. No matter which platforms you use, it's essential to regularly update and post content so that you can gain more visibility.
Focus on Showing The Solutions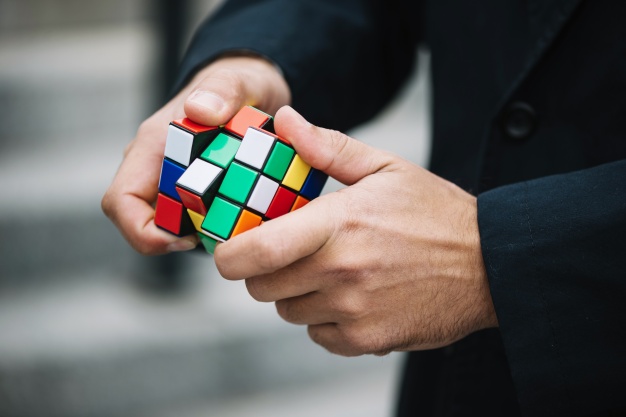 Whether you're sharing your content on social media or on community forums, you will start by thinking "What exactly should I write?". You can figure this out by analyzing your target audience and finding what their interests are. Maybe they are on the lookout for fun travel destinations, or maybe they are looking for good movies, or they could simply be looking for an entertaining game. You can find out the barriers that they face when trying to achieve their goals, and then you can show them how your app can help them solve those problems.

Provide useful content that shows 'you care about solving their problems and your goals are user-focused'.
Target Content for The Right Audience
A good content marketing strategy can help you identify your target audience as well as your competitors and it is just as important as a custom logo design. You can start by writing valuable articles, blogs, and video content that is relevant to the app. Once you know who your audience is, you need to deliver relevant content to them during each step of their journey. The content you deliver will depend on where your users lie in the path to purchase, they might still want more insight about your app, or they might already have installed your app but might be unwilling to consent to in-app purchases. Here are some key points to remember when creating targeted content:
Your content should help visitors understand what your brand has to offer and how your app can help them solve a problem.
If you're unable to generate the right audience, draw their attention by posting content that shows how your company can provide the necessary solutions.
Showcase your expertise and highlight how you are better than your competitors.
Encourage sales and in-app purchases by keeping your customers engaged and provide relevant information so that users can confidently buy your goods and services.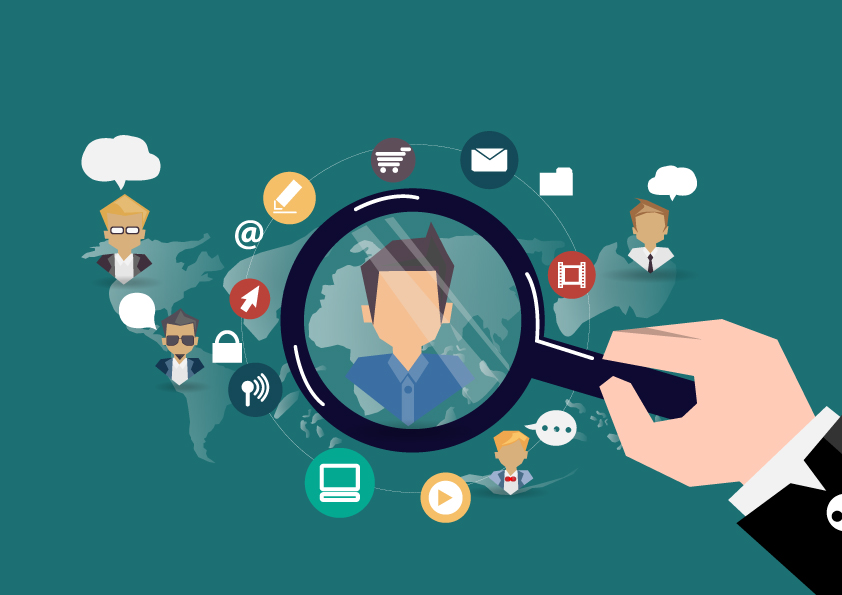 Keeping your users engaged during their product journey is only half of the solution. In order to create amazing targeted content, you must be able to understand customers so that you can create relevant personas to direct the right information. You will have to collect behavioral & demographic information, that highlights what problems they face, which features they engage with the most, and what motivates them to hit the buy button. With this information at hand, you can successfully create targeted content to expand your reach and enhance user engagement.
Your Website and Blog is Mandatory
Social media and community forums play an important role in expanding your reach, similarly, websites and blogs are just as important. These days if users want information about something, the first thing they do is Google it, and from there they'd probably find a blog or a site that provides the solution to their quires. Evidently, you have to be where your users are, that means that you must have a website. Whether you're selling ebooks, own a bakery, sell shoes and accessories, or even if you sell homemade cookies, having your own website can help expand your reach and improve visibility.
With the help of your own blog and website, you can do search engine optimization to better rank in google search results. Search engine friendly content is an important ranking factor. Other than just ranking, you can write interesting content that proves your authority for a specific domain, by doing so you will be providing your users with proof that you are an authentic and a trusted firm.
Wrapping up:
If you have a company and you're trying to market your products, the first and most important thing that you need to have is your company's website. Today, if you want to buy a pair of shoes, the first thing you'd probably do is go online and search for the brand or maybe you'd go ahead and directly make an order online; your customers expect the same. Before you submit your app to the play store/app store, having a good product rating and visibility will definitely give your product a kick-start in the app store so try to promote your app using social media and other traffic generating channels. Once you're positive that your product is capable of delivering good user experience and it's backed up by good user ratings and reviews, then you're ready to market your product in the app store.
If you'd like to add something or if you have any questions, feel free to comment below. We would love to hear from you.