The healthcare industry is long overdue for a revamp. A lot of things have gone digital in the healthcare industry. Many hospitals are opting for biometrics patient identification to solve the issues of patient misidentification in order to enhance the patient experiences. Others have turned to mobile apps for patient engagement so that their patient retention rates increase. All of this adds up to better patient experience and improved health. But what about the hospitals themselves? What about the hospital and healthcare processes which need to be optimized to provide better services and to generate better outcomes? Fortunately, mobile application development companies have created some amazing apps for the smooth operations of healthcare processes.
So for this article, we have manged to round up the top eight apps for healthcare process optimization, let's explore them further:
CMMS is a Computerized Maintenance Management System. Thus, from the name of the app itself, it can easily be understood that it is related to the maintenance of all the equipment and assets within the hospitals. The CMMS mobile app is both simple and powerful, some of its best features are its capability to schedule maintenance, manage inventory & disposal, work order routing and reporting. Asides the features mentioned above, CMMS is the prefect app for retrieving asset information via barcode scanning as well as notifications. CMMS is a highly customizable app that can aid you in the decision making process. It is available for both web ans smartphone users.
#2 Incident Manager
As the name suggests, Incident Mgr is a hospital incident manager app. It is powerful yet simple and easy to use. Incident manager is used to record observations, incident or any accident that might occur, as well as audits and inspections. It is also highly customizable and user-friendly and includes metrics, charts, reports, log history, and all other relevant documents. Other benefits include having the ability to send notifications, has an easy-to-use form, EHR integration, and web and smartphone versions. Users will be relieved to know that it is built on blockchain and AI. Whenever an incident occurs, the observer reports the event, and the authority gets notified immediately. The body visits the location and can take immediate action.
#3 CliniCheck
CliniCheck is an outstanding result of expert healthcare application development. This is a digital version of a surgical checklist. Its function is to reduce risks related to surgeries and thus increase patient safety. It enables the doctors, surgeons, and officials related to the operation to quickly prepare, sign off, and examine checklists within an app. One of its best features is that it meets JCR compliance- it can easily digitize and centralizes data. Other features include providing and maintaining a surgery database as well as a patient database to enhance accuracy and lower the chance of errors.
#4 AmbuLink
AmbuLink is an app focusing on medical emergency vehicle management. The function of this app is cleverly implemented in the name. It links the EMS personnel with medical emergency vehicles so that they can be dispatched whenever necessary and without delay.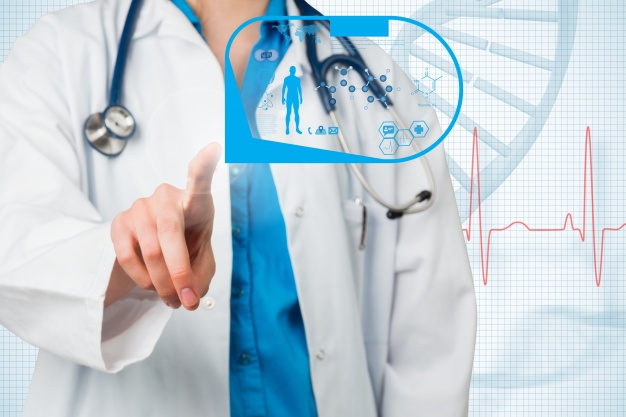 Thanks to healthcare application development, now you can easily track the vehicles' locations via GPS and also automatically in manage all the vehicles. It uses cutting edge technologies like biometric, machine learning, as well as AI to be smooth and efficient in maintaining emergency vehicles.
#5 OpRounding
OpRounding refers to operational round management. This app can be used to schedule rounds, access patient records to relevant parties, send out notifications and receive them; It can also be used to review a patient's history. It provides all the features necessary to ensure the smoothest and most efficient healthcare experience. OpRounding utilizes biometrics to identify patients for quicker access to their profiles. This app is available for both web and app verions, thanks to its high customization ability, healthcare can use this app to fulfill their everyday needs.
#6 EMR Link
This app creates a link between EMR systems and the subscribed hospital staff that is required to view the data of the patients quickly and easily. It is integrated seamlessly with most of the widely used EMR systems like Epic, Cerner, and Allscripts. Quality healthcare application development has made it capable to be accessed remotely using a smartphone or PC. This gives secure access to the patient's data.
EMR also comes with a search box to quickly skim through the data to the relevant ones. One of the best parts of the app is that it also provides an analytics dashboard for better decision making. It is one of the more secure apps because it supports biometrics technology so that unauthorized access of the patient's data is restricted.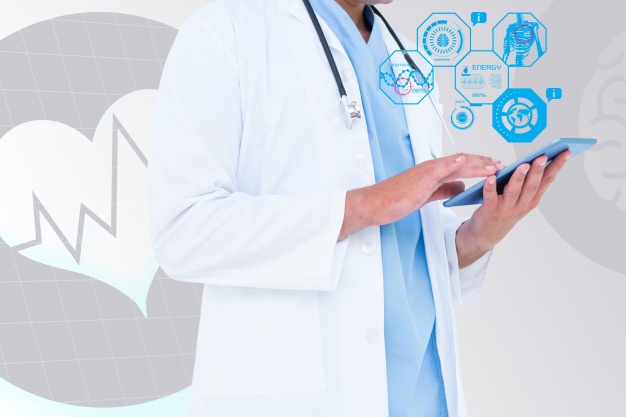 This app reduces the work load by a milestone. Significantly enabling the hospital staff to concentrate on other critical tasks than going through thousands of of web pages for the correct patient data.
#7 Cliniki
The use of the app can be perceived from the name itself- it is a Wiki of the hospital or healthcare system. It is a database where the information and frequently asked questions are stored regarding the hospital's data. Most of the failures in hospitals occur due to errors, and they occur due to misinformation or lack of information. Thanks to healthcare application development, this app completely prevents such errors. Users can quickly type their queries or confusions and retrieve answers immediately. Not only that, but the relevant officials can also update the information when required on the go. As soon as you update the information, emails are sent put to notify the team concerned.
#8 HIPAA Ready
HIPAA Ready makes sure that the hospital or healthcare system subscribed to it are complying to all the rules of HIPAA policy. It provides a checklist concerning tasks as well as meetings and training. It also offers secure access so that any unauthorized personnel cannot log in. HIPPA Ready is available in both web and smartphone. It also provides a management system regarding HIPAA training. Finally, it has both web and mobile app versions available to suit the users' needs.