The essence of a mobile app is the idea upon which the whole app. Good ideas have the potential to take an app all the way long to success. And, only the best mobile app ideas have the potential to grow big and profit the owner. The app idea needs to be relevant for the target audience, offer added value, and engage users.
Every mobile app idea needs to be a unique one, or it should fill the gap. It requires extensive research and development resources to develop an idea into a mobile app. It's no more a hidden story that mobile apps have taken the world on the storm and changed the way we used to live our daily lives. From the influence of social media to online shopping and mobile banking, everything is at fingertips.
Statista reports that 2020 will bring about 6.95 billion mobile users all over the world. Mobile apps are one of the most important contributors to the popularity of smartphones. As of the first quarter of 2020, Android users were able to choose between 2.56 million apps at Google Play Store, making it the biggest app store. Apple's App Store contains almost 1.85 million available apps for iOS, being the second-largest app store.
The mobile app market is growing uninterruptedly, and competition in the mobile app development companies in Dallas is getting stronger. Mobile apps have revolutionized businesses and have the potential to earn more by adding more values to users' life.
Here are the five mobile app ideas you can start working today to expand your profit streams.
Telemedicine Apps
One of the most needed apps of the time is a telemedicine mobile app. Since the virus has grown big and the pandemic is horrifying people at the most, people are worried about their mental and physical health. while the Corona fear lasts in our lives, we need to make sure we take care of our health appropriately. A telemedicine app will offer health services to people in all areas, particularly the remote ones.
Life is moving faster, and people need quick consultations. A telemedicine app that connects them to a certified doctor for immediate assistance is a much-needed requirement of time.
Learn more about Telemedicine app development.
Potential App Features in a Telemedicine App:
Online Appointments– The app features online appointments over video calls so that patients can connect with the doctor immediately to get a quick consultation.
Medical History – The app can include a feature that enables patients to add their medical history that can be easily accessed by the doctors they consult. Categories – the app offers users different categories of doctors, like general physicians, dentists, dermatologists, cardiologists, psychologists, and more.
Prescription – To help users quickly get the medicines, the app should offer users with an app-generated prescription with the doctor's hallmark. A telemedicine app is a beneficial and much-needed tool for people of all ages.
The One-Stop Delivery App
The COVID-19 pandemic has bound people to their homes. The virus has disrupted lives, shaken economies, and shattered businesses worldwide. It has forced locals to practice social isolation, go countrywide lockdowns, and shut down offices and work from home, and curfews. The situation has ascended like never before. People, quarantined in their homes, have no idea how to get connected to the outer world. So, will an app help?
The idea of the app is to help people at home to get access to the outer world. With a one-stop delivery app, people can get food, medicines, and other necessities of life delivered to their homes. Provided, the rider would take all the safety measures.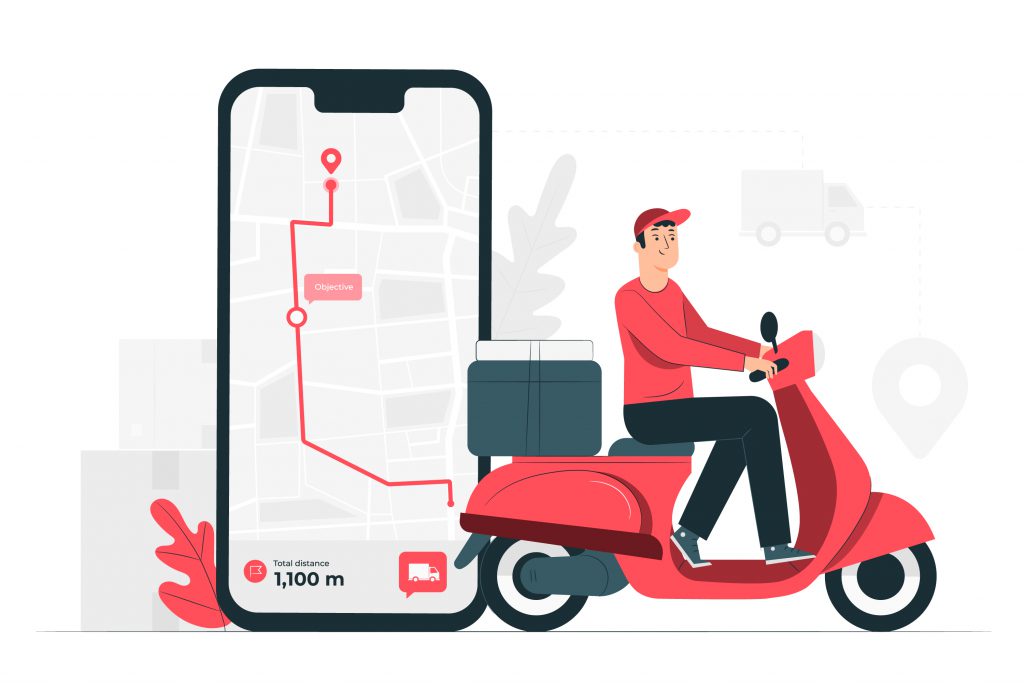 Potential Features in a One-Stop Delivery App:
Messaging – The rider can connect to the user through in-app messaging and will leave the parcel outside the doorstep, for the patient to collect it.
Easy Payment Methods – include secure and easy online payment methods like credit/debit cards, PayPal, and Amazon Prime and Google pay.
Order Scheduling – This feature allows users to place and schedule orders in.advance.
Order Tracking – Users should be able to track their orders online.
Language Learning Apps
There are a lot of platforms where you can translate words and sentences. However, to learn a language, the app comes in handy. Especially when you are traveling and need to converse in a foreign language, a language learning app can help. Invest in an app that enables users to learn new languages without going to take classes.
This type of app will eliminate the need to take classes, and it will provide students the ease of learning anytime, anywhere.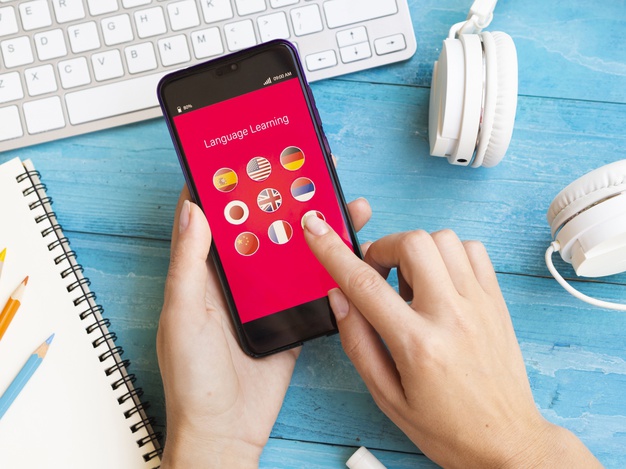 Potential Features in a Language Learning App :
Multiple Languages – The app should offer popular languages for some popular languages, including English, Spanish, German, French, and Arabic.
Vocabulary Center – Users should be able to enhance their vocabulary within the app.
Animated Videos – Add video lessons using engaging graphics and elements that entice users to learn.
Practice Tests – Include practice sessions and tests so that users can get a firm grasp of a language.
All-in-one Recipe Apps
Although people can easily get recipes from the internet anytime, they need it. But they have to go through different recipes and look for the one they like. Sometimes the recipe fails too, and they feel bad for it. An all-in-one recipe apps can put a spin on this situation. Make your app an ingredient-based recipe app that allows users to find different recipes based on different diet preferences. When they add the ingredients, they are given the recipes based on the available options. It will be an easy and fantastic idea to integrate thousands of recipes online into the app's database to help users play with multiple options.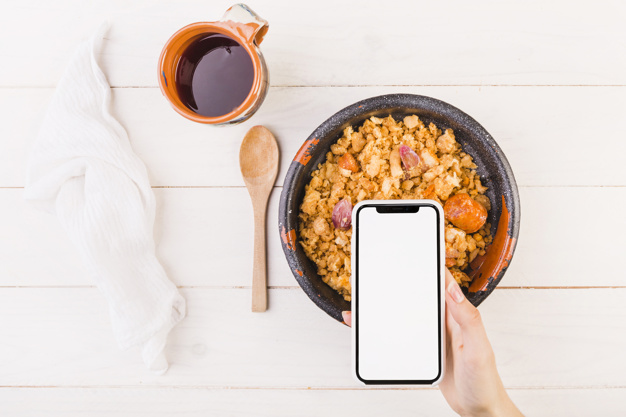 Potential App Features in an All-in-One Recipe App:
Bookmark – This feature enables users to bookmark and save recipes they like.
Calorie-Based Recipes – Add a calorie meter to each recipe so that they how many calories a food contains.
Nutritional Features – for a more diet-specific feature, add nutritional facts with each recipe for better health management.
Calendar – add a calendar in the app to help users plan meals for the whole week, month, or special events.
Video Instructions – Add a video-based recipe with a recipe cards to help users on the go.
Recipe apps can be a user's daily need. They can enjoy cooking with the ingredients available in their kitchen and eliminate the hassle of going through many different recipes over the internet.
Travel Apps
As soon as the world has turned into a global hub, more and more people are looking forward to exploring new places and travel to famous places in the world. This trend has nurtured and extended the travel industry with all its shine. In a few recent years, the tourism and travel industry has grown at a rapid pace, and this is the right time for entrepreneurs and mobile app development companies to take the edge of the opportunity. The target audience for a travel and tourism app is both male and female adults between the ages of 18-50 years old.
Potential App Features in a Travel App:
Travel Log – This feature enables users to maintain a travel diary with pictures of places they like.
Currency Converter – An in-app currency converter will help users to know currency rates for currency exchange.
In-App Translator – An in-app translator is a handy tool for users to understand foreign languages while they are traveling.
Emergency contact – The app should contain a list of numbers that gives access to specific organizations in different countries.
Restaurant Booking – Integrate your app with restaurants in the country and give users a variety of options to dine-out.
Reviews And Ratings – Users should be able to rate and review the places they visit to help other travelers decide their tour.
If you are ready to develop an app on any of the above ideas, connect with AppVerticals to get the best out of your expectations in the most convenient and feasible way.