The app design has become one of the most crucial aspects in making it stand out in an already saturated market space. More so, an optimal and updated app design is important to increase interaction, engagement, and conversions.
Do keep in mind that app design doesn't only concern the user interface. In fact, it also includes usability, features, branding, design, and the experience it provides as a whole.
As for the design trends for mobile apps, they change with progression and time. However, they may be different for each industry. So what app design trends do we anticipate and witness in 2020? Before we dive into the exciting design standards of today that have proven to work great with the audience; let us argue why is design such a great aspect in the first place? So shall we?
Why Mobile App Design Trends Are Important?
Considering how congested the app stores have become, it has become equally challenging to develop products that grab the attention in a pleasing and effective way. You not only need a simplified app interface but also something that isn't difficult to use; striking a balance between usability and design can make a great positive difference.
To maximize the benefits the software and hardware provide, it is best to include latest technology into your UI/UX design practices. Because considering the market potential of mobile applications, in 2019 alone, users downloaded 204 billion applications. This shows the abundance of revenue that you can create for your business in 2020 and onward.
As we move ahead in 2020, we see a major shift in the dynamic of app design. One that once was system-centric, only. Now, the app design has shifted to being human-centric entirely. How well it pleases the consumers will determine the success of the app, no matter how well it is built and the features it offers.
So what are the best practices in Mobile App Design for the year 2020? Let's start.
Technology; the wind of change in the app design realm
Changing and advancing technologies have the biggest influence on the evolving UI/UX design. Take the following tech trends into consideration:
Mass shifting to 5G mobile data: By the end of 2020, it is projected that 5G will be available to all. This will impact the design quite largely, as boring loading screens will become irrelevant. While high definition visualizations will become the norm.
Instant Apps Vs Native Apps: Instant apps or Progressive Web Apps are becoming more popular. Meaning, apps that don't require to be downloaded need a seamless UI/UX design and not be cluttered with unnecessary features.
Cloud solutions: Cloud solutions integrated into mobile apps are projected to grow more in 2020. This means that the development cost will be reduced. This will shift the focus and resources largely on functionality and user interface.
Passwordless unlock: Although password unlocks still resides as a secondary option within devices, It sure is becoming a thing of the gone days with face ID and fingerprint unlock being the norm. This increases the demand to have a seamless and uninterrupted UI.
Now that we have looked at how drastically technology shifts affect design trends, we understand the importance of staying up to date.
Mobile App Design Practices in 2020
Dynamic and Functional Animations
Animations are a big part of mobile app design trends this year. They not only set a positive tone of the mobile application but also bring it to life. It makes the conversation a two-sided affair and keeps the user immersed in the experience.
Even minor animations like a pop of an icon upon tap or change in the size of the title when scrolling can improve user experience and interaction.
Another trend that is picking pace in app design is 'personalized animation.' Having mobile elements behave according to your interaction with it, is amazing, to say the least. Modern analytical algorithms support such personalization of mobile elements.
3D Objects
3D objects give data visualization a realistic spin. These elements are eye-catching, exciting, and engaging. However, with the current speed, they are bound to slow down the application. But, with 5G technology on the horizon, 3D models will become normal.
3 dimension elements give users a chance to play around, spin, and observe; which ultimately increases the engagement and interest of the user. Moreover, the communication becomes faster, self-explanatory through visual elements, and better than text.
The benefits 3D models add to the overall success of a mobile app and the experience it provides are immense. However, its development is not as easy as one would assume. Nonetheless, interactive elements and gamification are the winning strategies that give your product an upper hand within the app stores.
Virtual Reality/Augmented Reality
VR and AR technologies are the futuristic technologies that have slowly been progressing and perfecting. They are one of the current product design trends in mobile app development.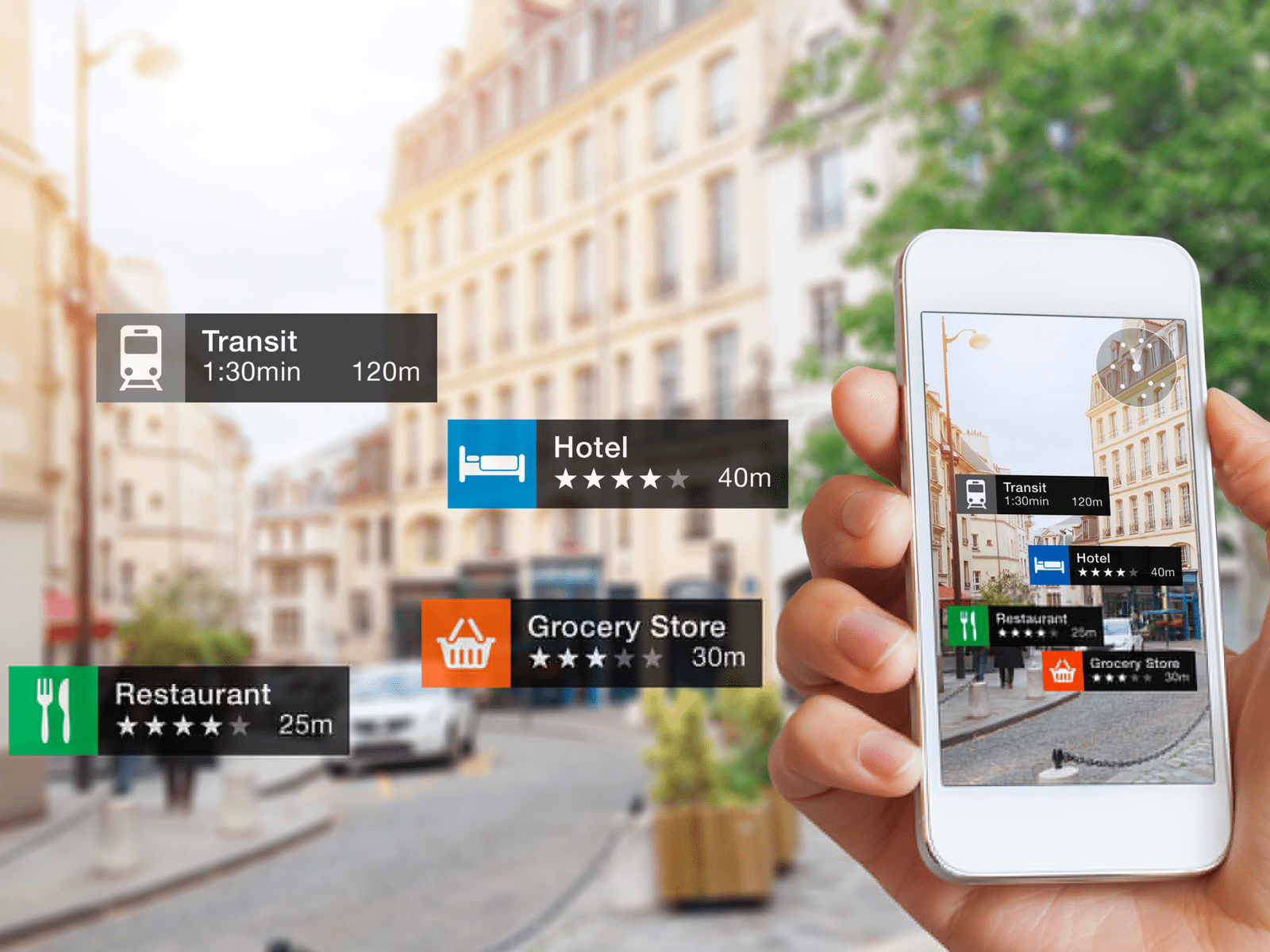 These technologies have definitely attracted the attention of the users. So making it part of your app design will definitely help you stand out from the crowd.
Take IKEA for example. The company has made the perfect use of this technology. It used AR technology to create visualizations of how a real place will look like with their products. Not only it is exciting for the users, but it also compels them to make purchases. To understand AR technology integration more, consider Snapchat as an example. In a bid to emphasize social distancing, they introduced AR lens to measure 6-feet in real-time.
Less is More – Minimalism
In a fast-paced world where users require easy access to technology that doesn't take a lot of their time to complete a task is the trend. This is why the UI/UX design needs to take users' attention span into consideration; which has given way to simple and minimalistic design.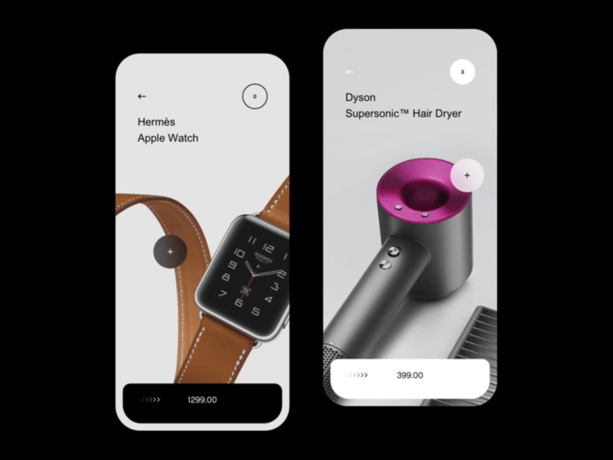 Minimalistic design means more white space, less text, HD images, and call to actions. Hidden navigation panels and bars is another design practice that is a minimalist approach.
Voice Technology
Voice interfaces are the technology of the future that already has emerged in eCommerce apps and streaming services. Currently, there are many popular voice control technologies available, such as Siri, Google Assistant, and Amazon Echo to name a few.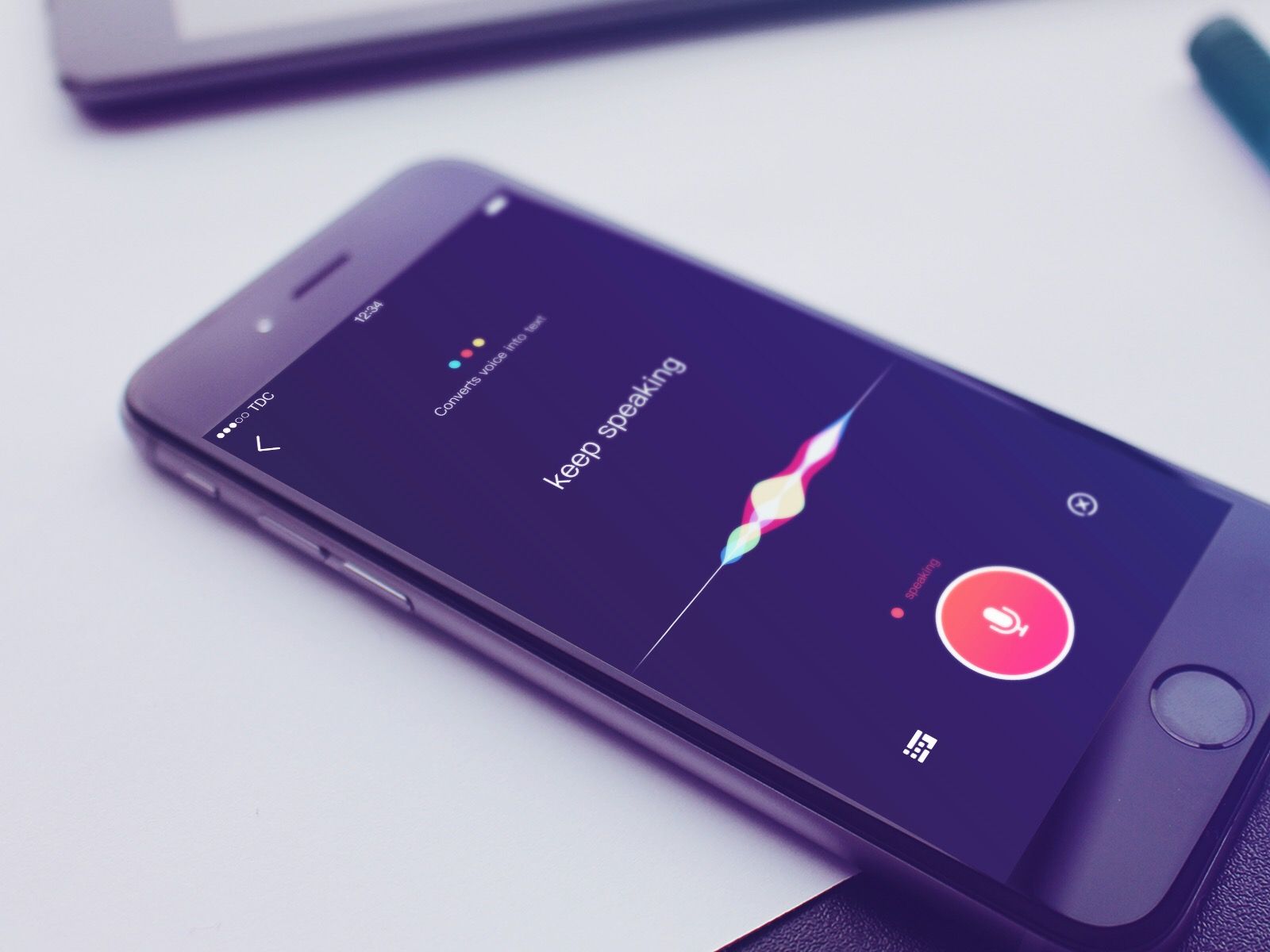 The ability to be hands-free with technology and still have accessibility is the new trend and consumer demand. With voice technology we can control our interfaces and multi-task; whether you are driving, exercising, cooking, or any other activity.
Voice technology also enhances accessibility factors for anyone who is differently able. In a time that is technologically advanced, user experience and accessibility matter the most.
Dynamic User Interfaces
Mobile applications with a dynamic UI that adjust according to the device type, is the design trend of 2020 in mobile development. A responsive UI that fits perfectly in any screen size without looking cluttered or disorganized makes the application more reliable.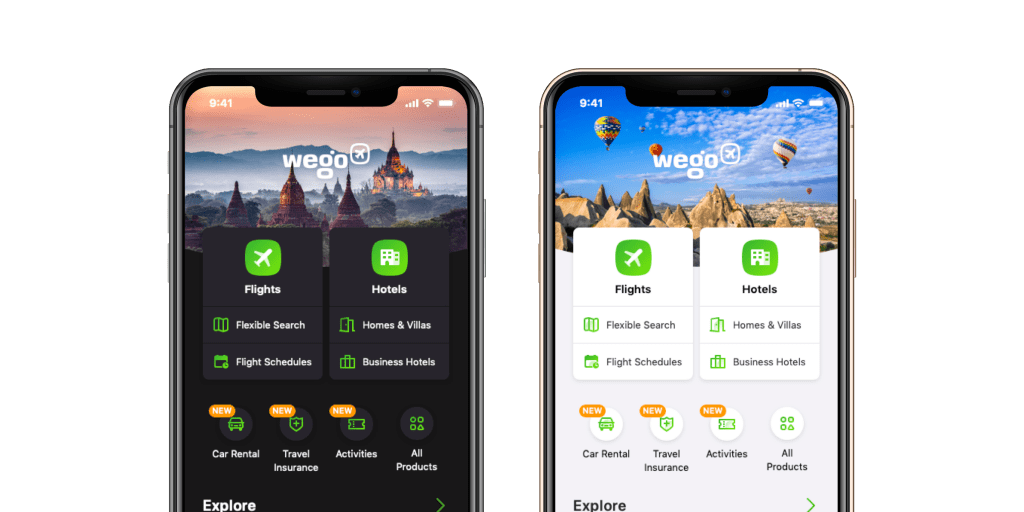 Moreover, another example of UI adaptiveness is the detection of external conditions and adjusting accordingly. For example, switching to dark-mode at night. Or changing the shadow on the app elements according to the angle at which the device is held.
Key Takeaways
Incorporate animations to bring your app's elements and experience to life.
With 5G ultra-fast network in sight, invest in 3D objects, elements, and models in your app's design.
Keep it simple and aesthetically pleasing.
Add voice interface to enhance accessibility.
Provide a personalized experience with UI/UX design choices.
Bring reality and your mobile application closer by adding AR and VR technology.
Create a dynamic self-adjusting UI for maximum reach and convenience.
Lastly,
If you have a mobile app idea for your business or organization that you think will lose its value amongst the many already available. I suggest you connect with AppVerticals, a custom web app development company that is master of its craft – which is mobile app development. With the best app design and animation service practices in place, your product will be developed to perfection.