Last week the United Nations made a 'global call to creatives' to assist in the prevention of COVID-19 spread around the globe. A creative agency answered the call through a genius tech solution. Which included introducing a lens that would assist users in maintaining social distancing, even at their homes – the Snapchat Lens.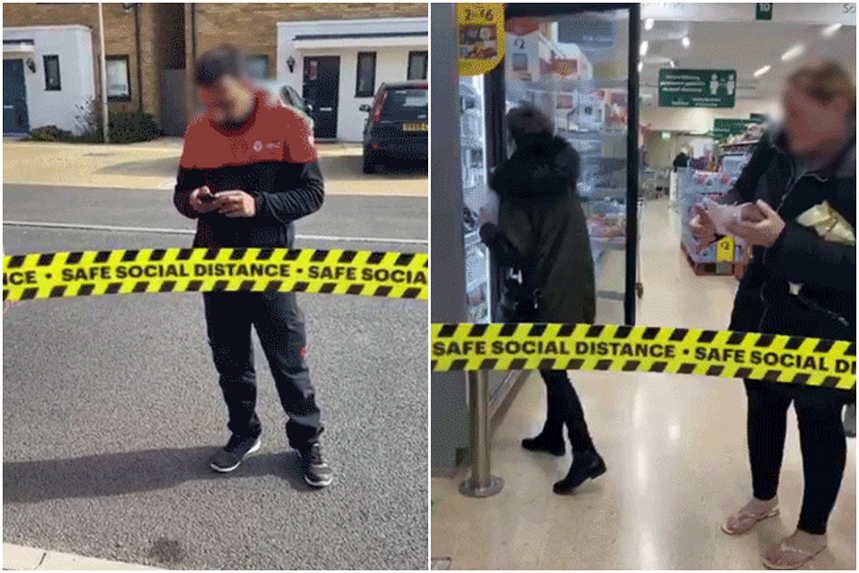 The UN requested the creative heads to submit their ideas on how the prevention guidelines can be translated in a way that will "engage and inform people across different cultures, languages, communities, and platforms."
As we all know by now that so far the pandemic is under research. So the best way to prevent it from infecting us is by practicing good hygiene and social distancing. The UN wrote, "It is not too late. No one can do everything, but everyone can do something. Together, we can save lives, protect resources and care for each other,"
Snapchat Lens: 'Snap Safe'
The creative agency that goes by the name We Are Social is based in London. They came up with the idea to launch an AR Lens for the app Snapchat that uses 'proximity augmented reality technology'. This technology calculates the distance and shows you how far away people need to stand from others; be it in a home-setting or out in public.
Snap Safe is the name of this Snapchat lens. When it opens it counts up to 6 feet; which is the minimum safe distance that has been asked to maintain. If one person gets too close to you then the lens displays a warning message that reads, "Stay Back. Save Lives."
DOWNLOAD THE LENS FROM HERE
This is a remarkable example of how these features can be developed to be incorporated with an exciting app to fight the Coronavirus. Apart from technology in healthcare, mobile app development efforts can be directed towards many other causes; such as an awareness drive and tool to help people maintain social distancing.
Snapchat itself has joined hands with WHO to convert one of its biggest and most popular features – the AR Lens into money donating tool – which will go to WHO's COVID-19 Solidarity Response Fund.
All you have to do is open the Snapchat camera, scan the currency note, tap on the 'Donate to Support' button, and enter payment information. Not only this, but the company has also made use of its SWIPE UP feature on all COVID-19 stories in the discover section. Which would allow you to directly make payments through publishers' content?
Let's do our part in saving ourselves, our loved ones, and the world. Every penny counts! #StayHome and #StaySafe