If you have a twitter account but you haven't been using it lately, then you might want to consider logging in for a while. Twitter is sending emails to people that haven't logged in to their inactive twitter accounts for the past 6 months. The company is sending warning emails that if the users want to keep their accounts then they will have to login by December 11th. They will also have to accept the latest company terms and conditions.
What will happen if you don't? You could end up losing your account and your username will be up for grabs. Well, this also means that you have a chance at snagging that usernames that you've always wanted.
Why Exactly is Twitter Preparing for This Huge Cull?
Twitter's inactive account policy states that inactive twitter accounts can be permanently removed due to inactivity.
Twitter told the verge that:
"As part of our commitment to serve the public conversation, we're working to clean up inactive twitter accounts to present more accurate, credible information people can trust across Twitter. Part of this effort is encouraging people to actively log-in and use Twitter when they register an account, as stated in our inactive accounts policy."
The spokesman further went on to explain how they plan on removing inactive twitter accounts:
"We have begun proactive outreach to many accounts who have not logged into Twitter in over six months to inform them that their accounts may be permanently removed due to prolonged inactivity."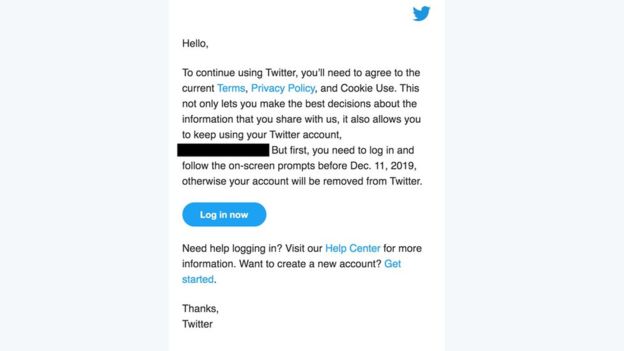 The firm explained that they are aiming to provide more accurate search results. Reading between the lines, this means that people will be able to find the tweets and users that they are searching for instead of having to go through thousands of old tweets and abandoned accounts.
This cleanup process will free up inactive usernames and also increase user activity on Twitter. The first batch of deleted accounts will involve those people that have registered outside of the United States. It's important to note that the account removal process won't happen in a single day, it will start on December 11th and commence for many months. So it will be a gradual process and you won't see a massive number of accounts being deleted exactly the next day.
What About the Deceased?
If you think about it, this process should have an enormous impact on profiles belonging to people that have already deceased. When the spokesman was asked if those accounts will be removed, the spokesman answered that at the moment they are thinking of ways to memorialize user's twitter accounts that have passed away.
What Could Be the Downside?
The deceased people and people that just haven't been able to login to their accounts will permanently lose their profiles. They will lose their entire post history and their loved ones won't be able to revisit their profile without having to go through a series of archived pages. Furthermore, this could also be a problem for influential and well-known accounts that hold a significant cultural value.
How Will This Affect Twitter?
Twitter analyzes its usage level on the number of users that log in to their accounts at least once a day. If you look at its latest earning report, Twitter had around 145 million daily monetizable users.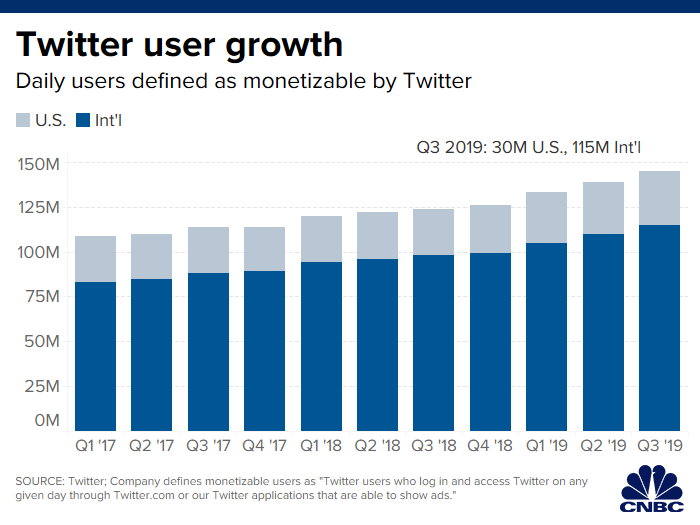 These are the users that interact with Twitter's advertising service on a daily basis. So this cleanup process won't affect Twitter's user numbers. In fact, this is also a strategy to encourage people to log in to their inactive twitter accounts and show some activity. So this entire process is not only aimed at providing more refined and accurate search results, it will also increase the number of monetizable active users on Twitter.
How to Keep Your Account Safe?
At the moment, all you have to do this login to your account and voila! You're safe. You don't have to pretend to be active by posting something, all you have to do is log in. However, in the future, the firm states that it will also keep a close eye for people that have logged in but haven't performed any activity. Asides logging in and posting, Twitter uses many other signals to determine whether a profile actually belongs to a genuine human user.
If you haven't been active for the past six months and you haven't gotten a notice from Twitter yet, don't consider yourself safe. The warning will eventually come; the firm hasn't exactly disclosed how many accounts fit the deletion criteria. Twitter will continue to send out notices as we move closer to the deadline.