With the mass digitization, the ways of earning have evolved drastically. You might not have noticed, but the inclusion of laptops and other gadgets that connect you online is a must for a huge proportion of job types.
When everything has digitized, we see a great passion for people to explore the ways to make money online. Especially, youngsters are no longer interested in earning through traditional ways, and they keep looking for something new, better, and more profitable.
Making money online is no more a hassle, and you can help yourself in a number of ways. These are 10 legitimate ways to make money online with little or no investment.

These are 10 legitimate ways you can make money online with little or no investment.
Sell photos from your smartphones
Make a YouTube Channel and Educate/Entertain People
Clear your Closets via Letgo.com
Install Apps and get paid for it.
Make Money Online by Selling Your Work on Etsy
Help others get fit by becoming a YouTube Trainer
Become an Instagram brand ambassador
Provide Online Writing Services
Be A Social Media Influencer
Sell Photos from your Smartphones
Photos can get you a great business. Yes, the craze of photography has a good cause behind it.
There are lots of people who look for different photos and images for their websites, educational interests, fun, blogs, and whatnot.
So, if you have a smartphone or a camera, and some aesthetics for photography, you can definitely use it for making money online with the help of multiple websites or mobile apps.
Websites like Depositphotos, Freepik, Canva, and can help you upload your photos in the website's stock and the image gets available for users. On purchase for any image, you will get paid by the website.
Moreover, there are some apps too that can help you use your photos to earn money online. You can download an app Foap to use photos from your smartphone and let you make money online.
With the following three simple steps, you can start earning online with this photo-selling app.
Download the app and create your account.
Upload some good photos to Foap's marketplace.
When someone gets the license to your photo for $10. You make $5. Additionally, if 10 people get the license of your photo, you get $5 each time.
As a result, you end up making dollar 50 with a single photo. And, this all for just a few minutes of effort. Quite cool, right?
Make a YouTube Channel and Educate/Entertain People
YouTubing is one of the most authentic and popular ways to make money online. YouTube is the biggest search engine after Google. People turn to YouTube whenever they want to explore something in the video form. And, if they find and watch your video, YouTube pays you for it.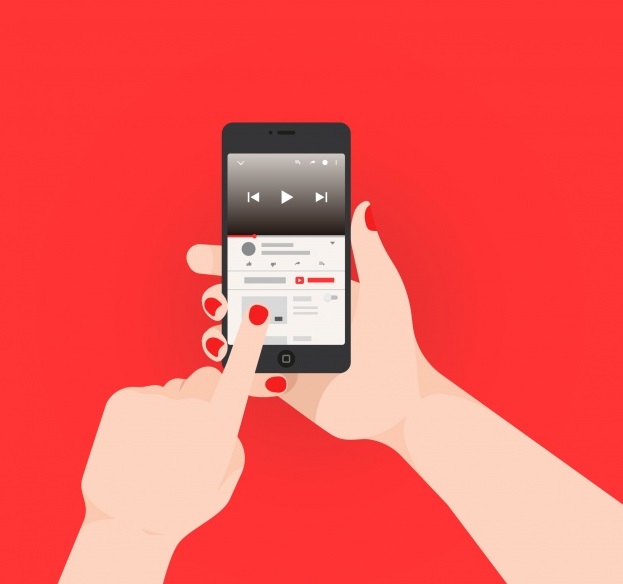 The most-watched videos on YouTube include entertainment, gaming, food, and Education. So, you can use YouTube as per your skills and make money online. Let's dig how!
Among tons of variety, go for the content you are skilled at, and that too will be of the audiences' interest.
Prepare your script and make an engaging video.
Review the video and eliminate unnecessary elements. Add text, links, subtitles or animation if required for your content.
Post your video on YouTube and share it on multiple platforms to get your audience.
Once your videos start getting views and gain the viewers' trust, you will soon be eligible to make money online from YouTube.
Making money online via YouTube is easy to start and requires almost zero investment. However, getting started to make money might take some time but remember, consistency is the key.
Clear your Closets via Letgo.com
Looking forward to getting some new clothes while still so packed with the old stuff in the cupboard. Relax, reduce some mess and have pretty new things with the money earned online.
Sell your old stuff, whether it be clothes, toys, electronics, makeup, car, tools, and whatnot. Let.go lets things go easily, and you get some cash. With this app, you can actually make money online in exchange for your old products.
Moreover, you can rent your clothes via the internet and make money online. If your friends keep complimenting your sense of dressing? Try getting money off that sense of taste!
Rent out your clothing online through peer-to-peer online websites like Style Lend. Some of these sites, however, charge a rental commission per dress. Keep your charges while keeping the rate of commission in your mind.
Install Apps and Get Paid for it.
There are companies that pay its users for downloading apps on their smartphones or laptops. That definitely can be a great way for you to earn passively.
So, if you are among those extra lazy chaps and want to earn money online without actually doing nothing, download this app: SavvyConnect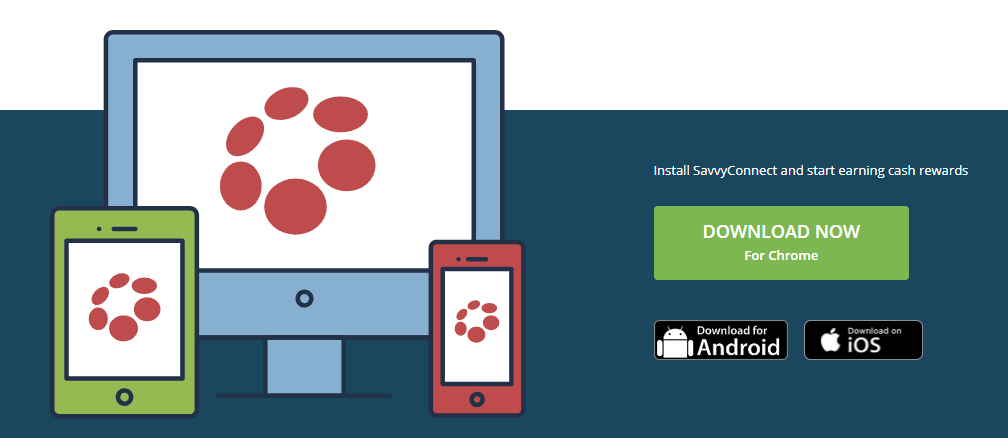 You can earn $5 per device (phone, tablet, computer) every month if you have SavvyConnect installed. It makes a total of free $180 per year.
The app works by collecting useful information and helps companies understand the activities of their potential customers.
Get started with SavvyConnect here.
Make Money Online by Selling Your Work on Etsy
The time passed when crafters and curators keep their eyes fixed on potential buyers and hope to get one. Etsy so far enables you to connect to the world and sell your art to them. You can make money online by selling your artwork on Etsy.
Here you can read in detail how you can sell homemade goods, paintings, crafts, and vintage items on Etsy and make money online.
Help others get fit by becoming a YouTube Trainer
There are a number of youtube fitness trainers who earn by making online fitness videos that benefit their viewers to get fit. If you have a grasp on fitness exercises and diet routines, you can start your YouTube channel for fitness and wellbeing. There you can help a mass of audience who are worried about their weight loss or gain and looking for an effective solution. Be their guru and make easy money online.
Become an Instagram Celebrity/Brand ambassador
If you have a large fan following on Instagram, you can endorse your following and can become an Instagram celebrity. Here you can earn online by giving product reviews and suggestions to the people around and get paid from the company. To become an Instagram celebrity, you have to start posting interactive content that engages your followers. When you are done with forming a good community, get ready to make money online via Instagram activities.
Provide Online Writing Services
Another popular and easy way of making money online is to provide writing services to a diversified world on the internet. There are a ton of ways to make money online by providing quality content services to marketers, website, different brands, and online and local businesses. Moreover, if you have good writing skills, you can also earn money online by publishing your e-book on Kindle.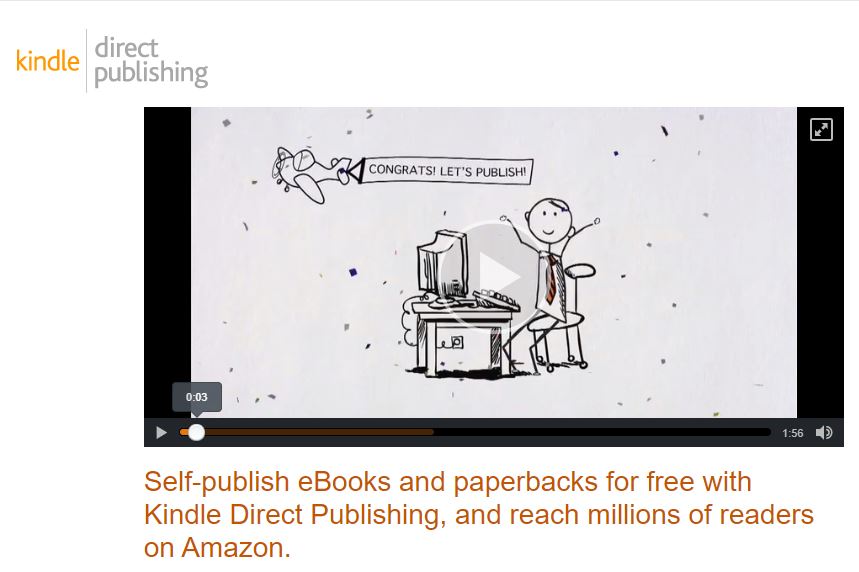 Be a Social Media Influencer
Did You get a thought of free giveaways, food, products, and trips sponsored by different companies when you heard "social media influencer"? Beyond, now you don't need a million followers to become a social media influencer. Instead, you can influence while having a few thousand quality followers. With blogging and social media influencing, you can make money online fast.
Facebook, Instagram, snapchat, and YouTube are popular platforms where you can get influencing strong.
Let's elaborate on how to become a social media influencer and earn money online.
If you think you have the ability to market products and services through your channel and social media activities, the companies whose services or products match your niche will more likely contact you and you get an offer.
You can also get in touch with your soon-to-be clients to promote their brands with your convincing skills and make money online via social media platforms.
Afterward, you can be paid around up to $5,000 depending on your specific ability to market brands skillfully.
Sell Online Courses
Selling online courses is another way one can make money online and enjoy the perks of a reputable online profession. If you have got the skills and you are passionate about making money online while sitting at home, selling online courses can give you good returns.
In the first place, educating people online is among the best ways to make money online. Accordingly, it's time to leverage the fast-paced e-learning market. There are many online course platforms that users approach to get a course, and the subjects vary from painting to mobile app development.
Let's elaborate a bit more on "how to sell online courses."
Get a grasp on your subject.
Set up a curriculum that makes your course interactive and engaging for learners.
You can include quizzes, video guides, activities, and researches to add more value to your course.
finally, this is how your skillset let you make money online from home.
Summing Up, I hope you guys are not overwhelmed with the ways to make money online. Let me help; you need to get focused on what suits you the best to making internet money among these legitimate ways to make money online.