Gone are the days of writing your expenses down on a piece of paper or maintaining spreadsheets, staring at them for hours computing and trying to find a way to keep track of your spending, savings, and emergency purchases. In the time of digitization and technology, there are great mobile and web app solutions available in the form of expense tracking apps that enable hassle-free and easy management of your money.
Whether you are a freelancer, a home-maker, or even an employer looking to find a solution to manage your company's expenses, there is an app for that. In case you require specific custom features, you can simply consult and hire a mobile app development company that would build one for you from scratch. With that being said, you should also have a working knowledge of mobile app development process, to fully understand the mechanics of a mobile app.
We picked the top 10 expense tracking apps for you to choose from.
1. WorkFlowMax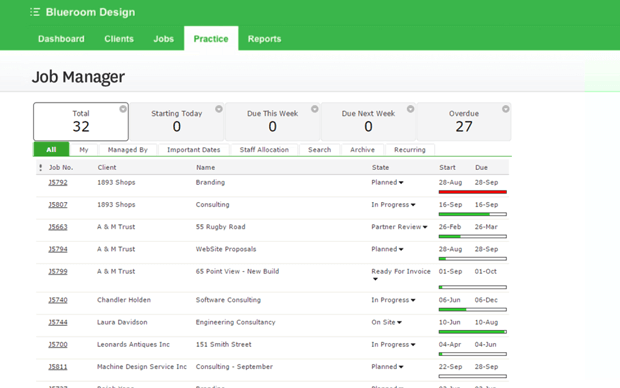 One of the most comprehensive expense tracking software that allows you to manage time tracking, expenses, and accounting tasks. It is an excellent project management software that includes client-relationship management features and integrated workflow tools, and much more. In addition, the built-in Xero integration feature integrated all your invoices without any problems.
Specifically, its features are: Lead manager, client manager, quoting, document management, invoicing, reporting, Xero integration, performance reports, job costing & profitability report, and more.
2. AndroMoney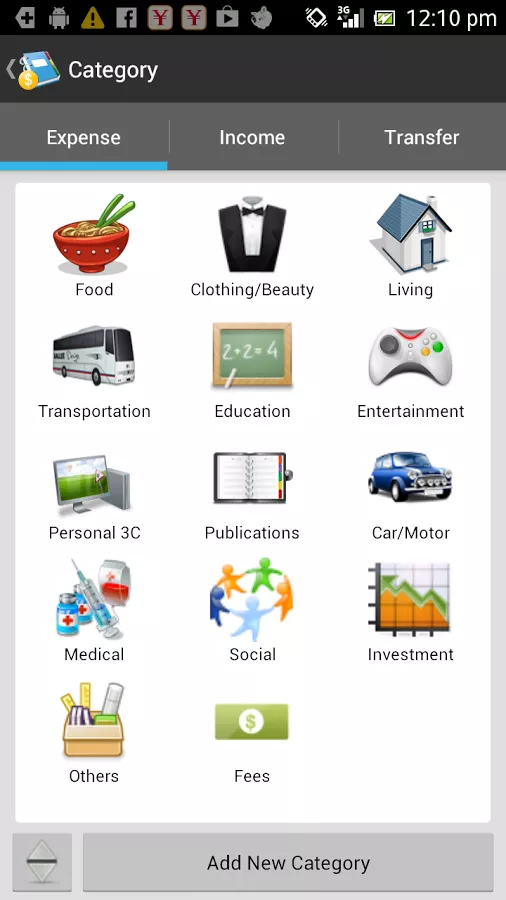 If you need an app that lets you track your daily expenses, have an impeccable budget management system, and gives real-time expense report? Then AndroMoney is your go-to mobile app available on both Android and iOS. With AndroMoney, you can set up multiple accounts, use different currencies when making international purchases, and add, modify or delete categories as well.
One of the best features of this particular expense app is the ability to sync the database across multiple devices and versions of this app. Sounds convenient!
3. Wally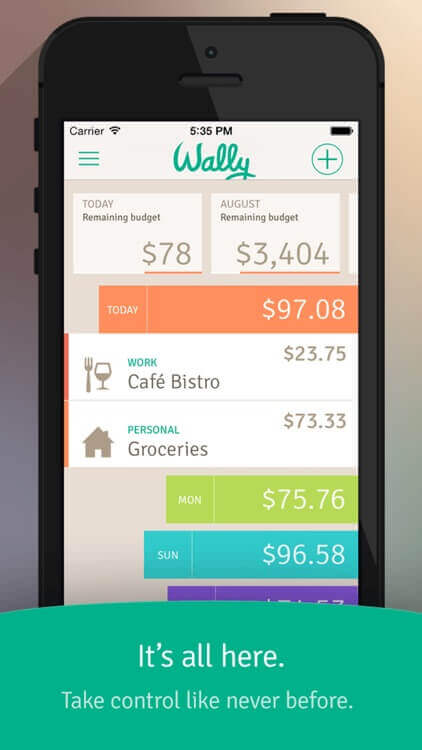 Wally is a cutting-edge expense tracker app that uses artificial intelligence to learn about your spending habits. Hence, its major feature surrounds giving you important information on your spending. However, it doesn't have any live bank links which as much as a drawback for users looking for a much cohesive expense tracking app, it is more secure. Wally also provides features for shared expenses as well.
4. Mvelopes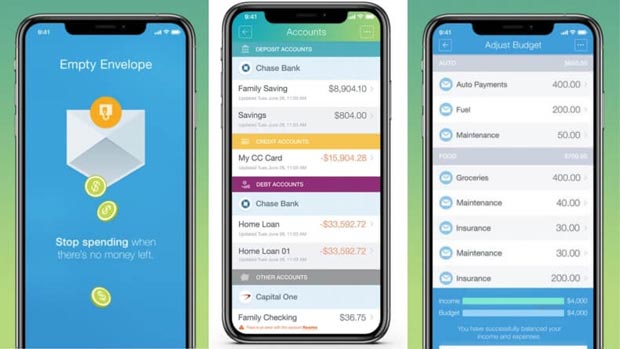 This app is unorthodox and is great for shopaholics who are looking to control their expansive spending habits. What Mvelopes does is that offers forecasts and suggestions that come from the data gathered from your previous overboard trips to the mall. In addition, it has actual e-envelopes where you place cash at the start of the month. The cash in the envelopes is the only money you are allowed to spend the entire month until it is empty.
5. Clarity Money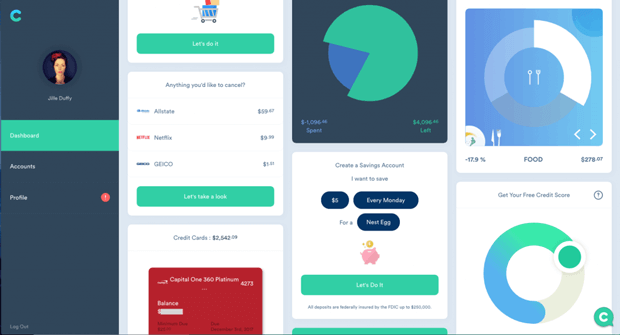 A great financial app with user-friendly designs on mobile and web interfaces. One of its key features is comparing your monthly spending expenditure against your expected monthly income. Also, it includes features to track credit scores, cancel subscriptions, and even automatically add to savings regularly.
6. BudgetBakers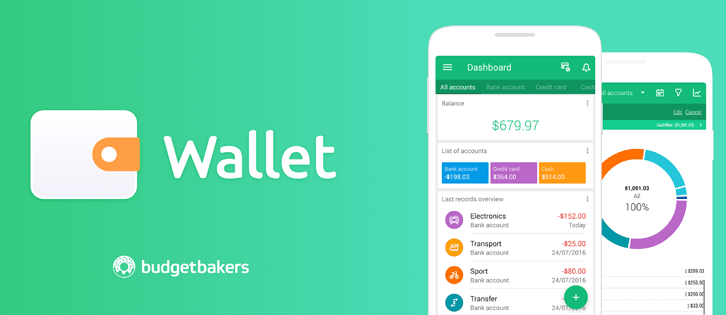 Wallet by BudgetBakers is one of the best independent personal finance platforms for small businesses and freelancers. Why? Because unlike other budgeting apps geared towards providing daily-expense tracking facilities; BudgetBakers is more aimed towards business niche enabling tasks like expense and budget tracking, reports, multiple accounts, automatic sync with bank accounts, and many more.
This app with its easy-to-use interface and accessibility on mobile is definitely a great choice for any business or independent worker to manage expenses with ease and freedom of mobility.
7. expenseRegister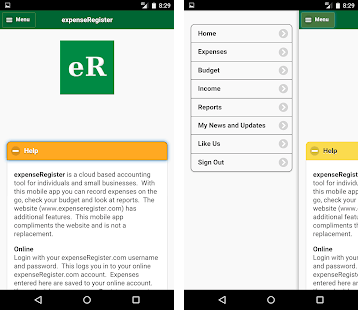 This mobile app available for both Android and iOS is aimed towards small businesses, contractors, and freelancers. Its features make expense tracking, budging, and tax calculations a breeze.
Some of its best features apart from generating professional invoicing, creating concise financial reports, expense, and income tracking; it also provides online collaborations and mileage tracking.
Online Collaborations: You can invite your accountants and colleagues for online review and approval of entries. You can also track and settle managed expensed between friends, colleagues, and partners.
Mileage Tracking: Those taking business trips can track and record mileage for reimbursements or deductions.
8. Paydirt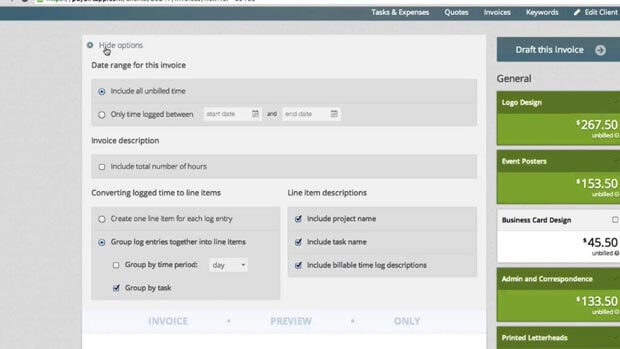 If you do not have custom software for your needs, simply build one yourself or have a team do that for you? A group of freelancers specifically invented Paydirt for freelancers to manage their expenses with simple convenient features invoicing and time tracking. Its dashboard is simple, easy, and clean. Moreover, this software comes as a Chrome or Firefox extension, so there are additional features as well.
It is also great for small teams and their work management as Paydirt allows you to see what each member is working on and when they worked on it.
9. NutCache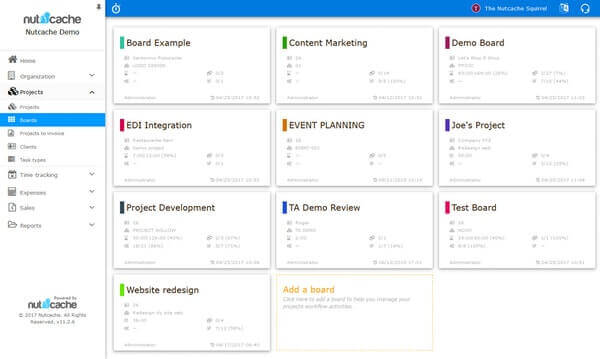 A free online expense tracking software that is quite popular among freelancers for its features that enable them to track time, manage expenses. agile and scrum project management, task management, and invoicing. The overall look and feel are also user-friendly.
10. Mint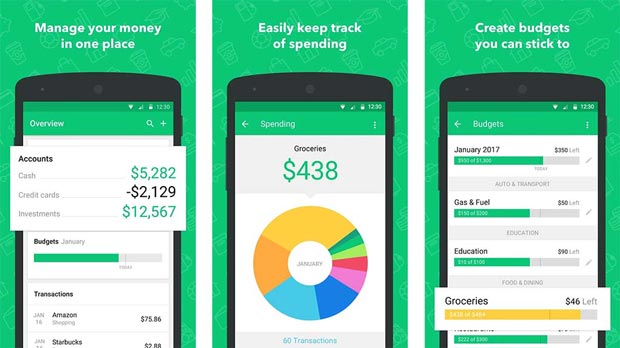 Not only Mint is free but it supports various numbers of banks and lenders. With Mint, you can get assistance is budge management, tracking of your expenses, monitoring your credit, and bills. However, Mint may be the most popular expense tracking app, it also comes with a handful of bugs. Moreover, new features and updates roll out slowly and after much wait. Otherwise, this app is definitely great with several features for personal expense management.
11. MyEasyfi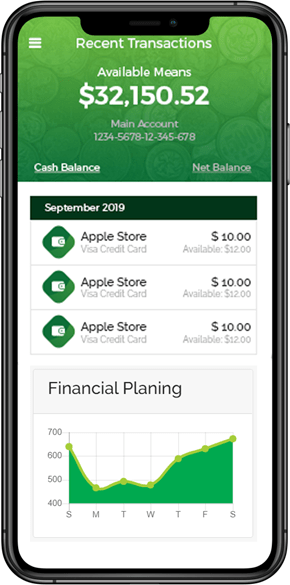 My EasyFi is a professional yet user-friendly financial monitor that helps you create budgets, manage expenses, track money, increase savings, and pay the debt. The app evaluates and analyzes your expense history of six months, where it intelligently calculates your way to become financially stable. What's best about it is that it also rolls out an affiliate marketing program, where users can earn money by simply signing up and getting a 50% commission for every premium sign-up they bring. All in all, My EasyFi helps you become money smart; it also lets you become money savvy.
Summing Up
Maintaining budgets, expense reports, and tracking expenses is of utmost importance. Especially if you are running a business; a few wrong moves and you are either in debt or trying to save your company from shutting down. In a world of futuristic technologies like big data, AI, and more – it is best to rely on the web or mobile app solutions that enhance productivity, allow mobility, and data management.