Today, as soon as you grow your business, it requires an online presence even at a beginning stage. In some cases, a business starts only when it has a functional ecommerce site. Thus, the importance of online presence for a company doesn't require any explanation at this stage where people use their smartphones to search on Google if they need to know about a mechanic's service for their car or even a shoe to be mended. With this habit of users, it has become mandatory even for small businesses to have their online presence worldwide. So, the next time you ask yourself, "Why you need a website," be aware that Google is the first place where people opt to look for things they need.
Platforms for Building eCommerce Websites
There are different platforms that you can use to build a website or simply an online store for your business. You must have come across WooCommerce and Shopify while researching about having an ecommerce store. There are a few more platforms, including Bigcomerce, Magento, Wix.com, Weebly, and others, which can be used to build a website. However, this blog caters to the two most popular ones; WooCommerce and Shopify. You will read about an overview of both of these website building platforms and features, pros, and cons that you need to know before choosing the right one for your business.
Let's Start!
Store owners generally want an ecommerce platform that offers rich feature set, flexibility, and simple pricing in a website. Different e-commerce platforms have various features and complexities. So what is the difference between the two popular ecommerce platforms, Shopify and WooCommerce? What should you choose for your business?
The answer lies in the features you think you need for your ecommerce store. Once you have a clear idea of what you need and what's best for your particular business model, your choice becomes obvious.
Let's jump to the basic understanding of Woocommerce and Shopify.
WooCommerce vs. Shopify
Woocommerce
WooCommerce is basically a WordPress plugin and was developed as an extension for it. WordPress is one of the most popular Content management software or a website builder. WooCommerce enables users to construct an ecommerce website right from the beginning, or it can be added as a functional shopping feature to an existing WordPress website.
WooCommerce is a feature-rich yet a free eCommerce platform that makes it easy for start-ups and low-budget projects to sell products and services online. It was launched in 2011. With time, it has become one of the most popular ecommerce platforms in the world, which is used by millions of small and large online stores.
As open-source software, WooCommerce is free to download and use. However, you still need to spend some money on getting a domain name and hosting a web service to set up a website.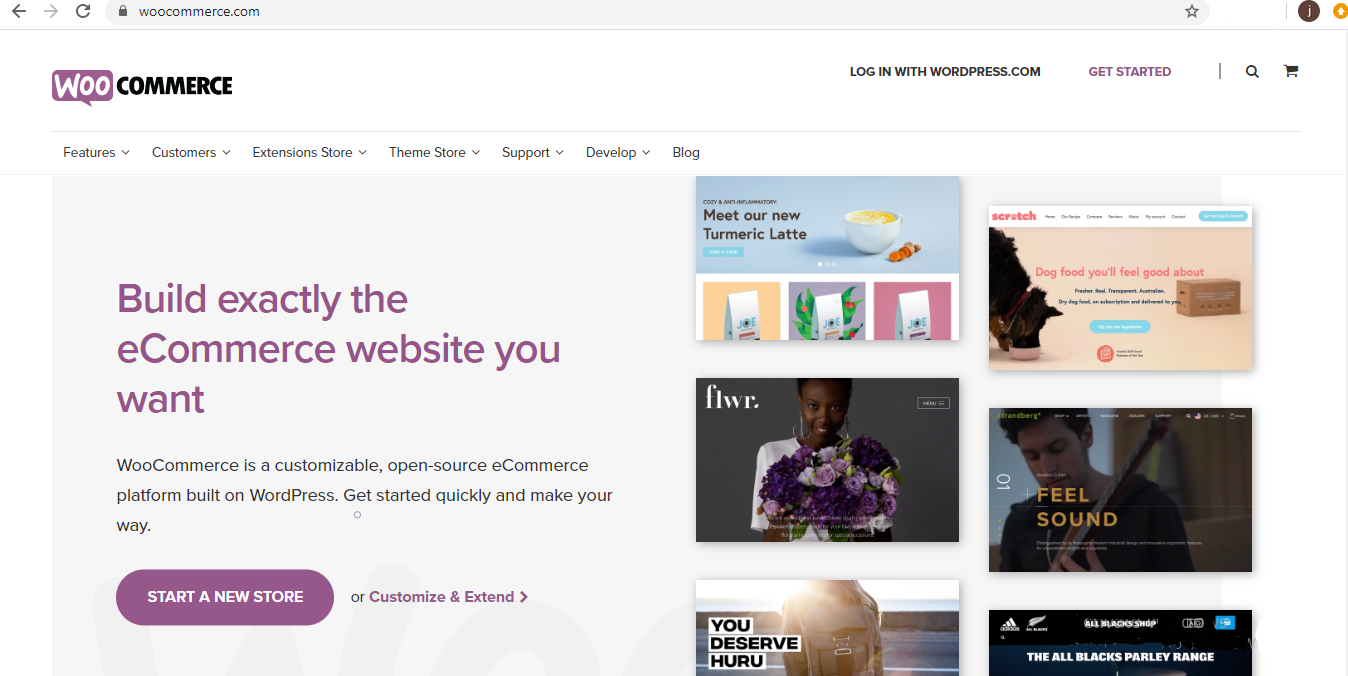 Shopify
Shopify is a complete ecommerce platform with easy to use features to build an online store, all from one place without worrying about the technical aspects of website management like web hosting, security, and caching. This platform was launched in 2004, and today it has more than one million users.
Shopify, however, requires its users to pay a monthly fee along with a commission on every sale. With the platform, it is easy to build an online store from the beginning. Notably, it is a perfect platform for beginners who have limited or no coding skills. However, as soon as your business start growing, and you look ahead to customize your Shopify store, you might need to take professional assistance from a web app development company. Overall, Shopify is an intuitive website building platform and is considered a standard to compare other website building platforms in the ecommerce industry.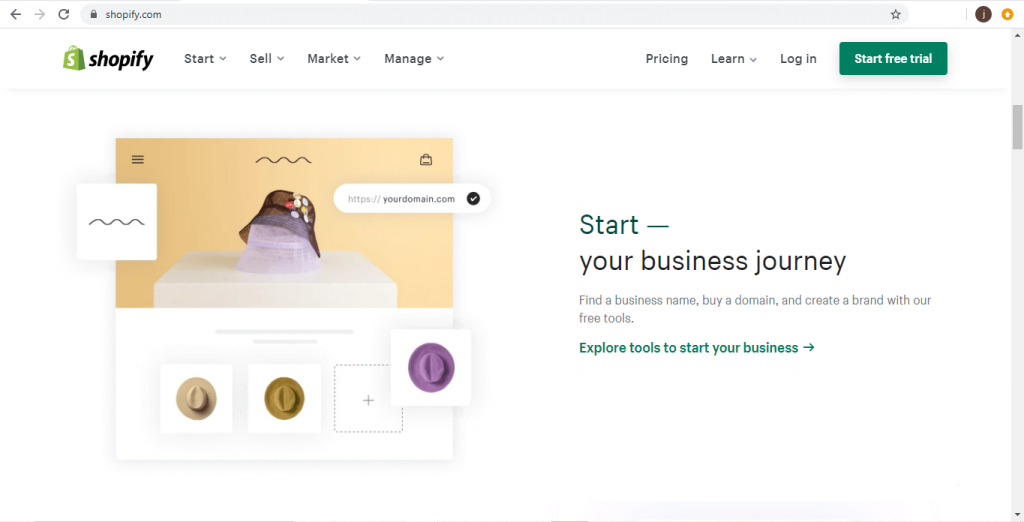 Comparison between WooCommerce and Shopify
Price
WooCommerce costs nothing to add it to a WordPress site. You don't need to pay any fee on transactions except that of the web hosting service provider. This makes WooCommerce the most affordable ecommerce platform to start selling products and service online and to gauge orders ranging from 1 to more than 1 lac orders a day.
The monthly price for Shopify ranges from $29 per month for basic, $79 per month for a growing business, and $299 per month for advanced Shopify with all the essential features included.
Features
Woocommerce offers its users Freedom with Open Source, giving them complete ownership to their store. This enables you to select and display products in a modular way by adding products from specific categories, including Bestsellers, Top-Rated, or Sale Products. Moreover, the platform offers support across the globe.
Shopify offers their users all the essential features including Online Store (Includes ecommerce website and blog), Unlimited products, Staff accounts, 24/7 support, Sales channels (Sell on online marketplaces and social media, Channel availability varies by country), Manual order creation, Discount codes, Free SSL certificate, and Abandoned cart recovery under the basic price tag. For Shopify and Advanced Shopify, there are other added features for a website.
Customization
WooCommerce is easy to use with unlimited customization options. However, for advanced customization, you might need assistance from a professional web developer. comparing WooCommerce vs. Shopify, the same is the case for Shopify because the drag and drop feature makes it easy for a non-coder to set up an online store, but if you want to make advance changes, you may need to consult a professional web app development firm.
Payment Options
WooCommerce offers secure and flexible payment options. It offers users to accept credit cards, bank transfers, checks, and cash on delivery. Other than this, it also supports 140 region-specific gateways to integrate, including Stripe, PayPal, Square, and Amazon Pay, Apple Pay, and Google Pay.
Shopify offers several ways for customers to pay online, including credit card, PayPal, Amazon Pay, and Apple Pay. Users can also provide alternative methods of payment, like cryptocurrency.
Best ecommerce platform for Small Businesses
Both of these platforms have their own features, while Shopify overpowers some, along with a monthly fee plan. If you have a large budget for your online store, you may choose any of these depending on your business needs. But, which eCommerce platform (WooCommerce vs. Shopify )is best for small businesses? Keeping in mind the cost, since it is one of the primary elements we consider while setting up a business, WooCommerce is the best eCommerce platform for small and growing businesses.
Moreover, If you want to add pages about your company, blog, or white paper, WooCommerce is a better option. On the other hand, Shopify is a shop front with mainly product pages. Then again, Shopify is free, open-source, and supported by the WordPress Community. Users can make the most powerful features like themes or plugins and extensions with unlimited customization options.