In this era of technology and innovation, it has become imperative to continuously upgrade your business with current trends and advancements. Over the last decade, the businesses have experienced a drastic paradigm shift regarding marketing and digital presence. Almost all the companies; small, big and startups have realized the significance of having a personal website by now. Now the time has arrived that they should embrace the further technological advancement to keep themselves aligned with the evolving developments.
Mobile apps have taken a dramatic drift over the past few years; owing to the fact it has become inevitable for the businesses to get themselves adapted to this technological shift. Needless to say, smartphones are now being used as a marketing tool for the businesses worldwide. According to a survey conducted by ABC Science; Younger people use their smartphones as mini-computers, and many of them reach for checking their phones for at least thrice per hour. Apparently, almost 90% of the time spent on mobile phones is devoted to the mobile apps.
Survival of the fittest is the rule that applies here, if your business no matter small, medium or big is negligent toward getting an application built, it will definitely miss out the chance for reaching the masses that could have been approached if you had invested in a mobile app before. So let's get into the reasons to clear your vision on why you should be getting a mobile app at the earliest convenience.
Maximum Reach: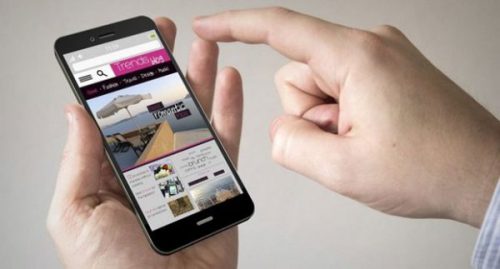 Developing an app gives you a chance to reach many customers than the other means of marketing and promotion. The younger audience prefers to rely on their mobile phone for almost every need. For them, Google and App store/play store is the ultimate solution, and of course, word of mouth and generic search follow shortly. Other than that, integration of social network into your app can optimize the odds of it reaching to the broader audience.
Relationship Building:
Believe it or not, your mobile app makes your business twice the times familiar to your target market. Your app lets you build a close and more personal relationship with your customers. App gives you the liberty of being with your customer around, in other words, your app reduces the barrier in the way of availability. Besides, it makes it easier for the audience to differentiate your brand from the competitors.
Earning with the App:
You have got an excellent mobile app through which you can interact with your customers effectively. But the benefits of the mobile appl are not limited to this, you can exploit your app for extra income as well. It is important to realize that your mobile app gives you the freedom of maximum earning using app-monetization techniques. App monetization includes a wide range of methods utilizing which you can turn the mobile app into a money generating machine.
Push Notifications: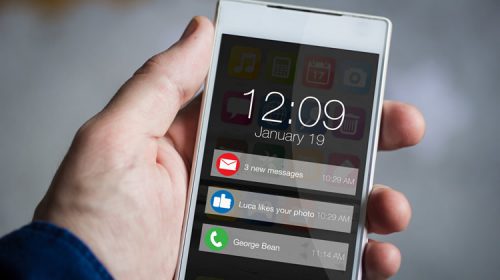 Through your app, you can keep your customers informed about the recent happenings, modifications, special deals or any other updates that you want to convey quickly and effectively to your customers. The notification feature facilitates you to be in touch with your target market whenever you want to.
Integration:
You can simply integrate all the other platforms that you are active on, this may include your website/blog as well as your social media platforms. It also allows your customer to access the spots wherever you are digitally active in the digital sphere.
Conclusion:
Despite being aware of the dire need, some small businesses and startup still avoid developing an app for their business. They dread of the high cost that could be spent on the mobile application development process, but it does not necessarily have to be a costly affair. The need here is to avoid all the extra frilling and chose the basic package that comprises all the significant features, and it will be good enough to fulfil the anticipated purpose of an app.