A small business becomes huge when it offers a unique selling point to its audience. So, how can you make your business different from other businesses?
New businesses that stand out from the rest are those with unique business models. Ubereats appeared when people were eagerly looking for a food delivery solution. Offering a solution to different users' needs can build your business. If you are the first one who comes up with a unique idea and offers a quality solution, you win the market. Others coming up with the same business model are not likely to do the same amount of business.
How to make your small business stand out in a crowd?
There are many companies that started as small startups and now working as multi-billion-dollar businesses today. The success behind those companies lies in the concept of the unique business model that facilitated users with what they've been looking for. There are certain elements that are responsible for turning a small business into a huge success. Let's talk about them!
Usability
Did you ever realize how some businesses, including GrubHub, Ubereats, DoorDash, and Amazon, make your life easy and convenient? Offer your customers the ultimate convenience, improve their lives and win their hearts. If you can bring a positive change in your target audience's lives, you can take your brand to the heights of success in no time.
However, this doesn't happen accidentally. You have to conduct careful research into how, when, and where your consumers need your product or services. Accordingly, build a brand that wins customers through quality and dependability. When customers start trusting your brand, and they are likely to recommend it to others as well.
Quality
You can make your brand stand out by having high-quality products. Especially when starting a business, you need excellent reviews from your customers in order to attract new customers.
Take a few orders as you can handle and avoid taking on more customers than you can handle. You must have a large enough set up to sustain all of your customers.
You should also understand that putting a sign that says 'out of stock' or is appealing. So, offer limited but high-quality service.
Sales
Sales come as imperative to business success. Particularly, at the beginning of a business, your sales strategies need to be on point to keep you going. The best of the sales strategies includes human intervention. It is the human element that contributes to the success of your business; it is what makes it unique. However, sell as if you are not selling but listing the benefits your audience can avail of with your services. On the other hand, if you treat your customers unprofessionally, they will leave with a bad impression.
Branding
Take the time and invest in developing a brand strategy and voice guide for your business. If you really want to stand out among your competition, create consistent imagery, tone, and messaging across all marketing channels. This helps your brand resonating with your target audience.
In addition to that, investing in a brand style guide from the beginning will actually save your time and money in the future. When your employees and audience understand your brand vision and voice, it is easier to train and create new content in line with that.
For example, you instantly imagine a picture, logo, or voice when we talk about brands like Coca-Cola, Uber, or Amazon. They have set a tone for their brands that resonates with their business objectives. Setting a particular brand image and tone takes your business a long way to success.
Customer Support and Services
Your customers may have taken a big gamble doing business with your startup, so you'll need to show them that you are listening and responding to their concerns.
Provide customers with ways to succeed and get satisfied using your products and services with a smooth and memorable experience. Simply calling or emailing customers to make sure they are satisfied with your business offerings could make a big difference.
Engagement and Creativity
Among a lot of competition and heaps of ventures getting introduced, engagement is the key to keep your business stand out in the crowd. With the right amount of creativity, originality, usability, and professionalism, you can keep your users engaged.
Keep things simple to grasp and eye-catchy. The content you create, and share should be thought-provoking and engaging for your target audience. This will help you engage your consumers in a simple but effective manner.
Fun and Humor
Fun and humor can give your brand great hype these days. Especially in current times of social media influence, creating a humorous post or content can increase your online audience by many folds. Similarly, you can start a campaign to amuse or audience and leave a memorable mark on their minds. You can also amuse them with a lighthearted joke or funny compliment when they buy from you. Fun and humor are the newest way to engage your audience and improve your sales. Especially if your target audience lies among teenagers and youth, or even old-aged people, you can add an appropriate fun element to keep your audience happy.
Take a look at how Starbucks recreated their coffee mugs to add a hint of joy among their customers.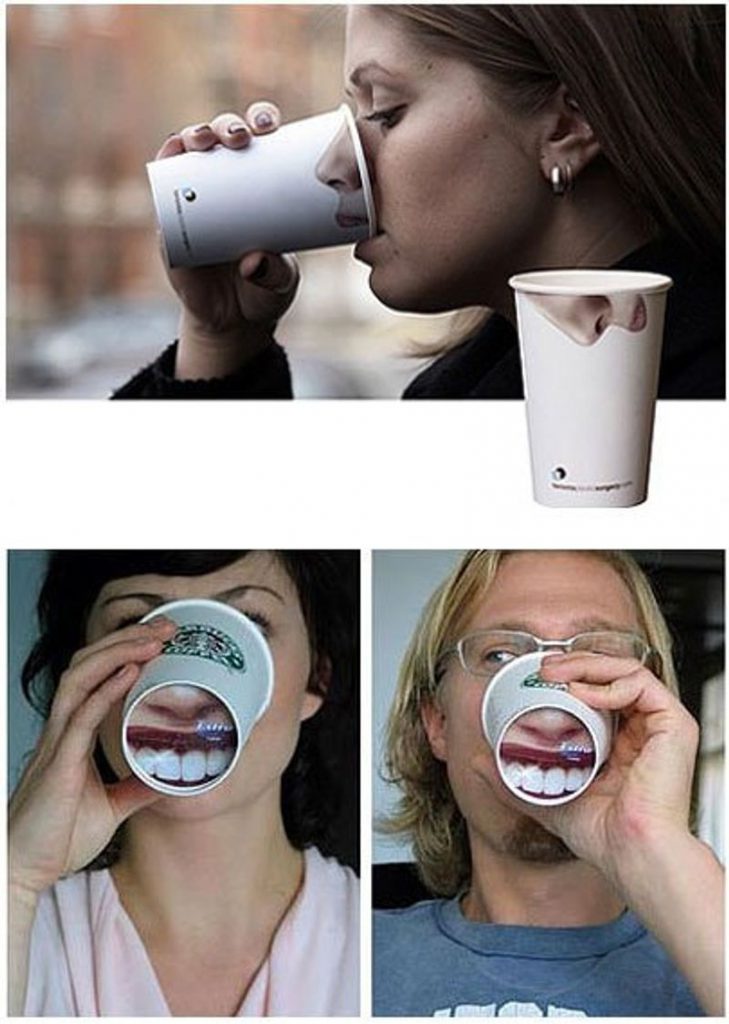 Values and Purpose-led Branding
Today, a vast amount audiences want to know the ideology of corporations they support and buy from. Every brand is run by a person or a group of people who has certain values and principle. For instance, brands that are supporting or not raising their voice against inequality, racial or gender discrimination, and other human values are strongly condemned and boycotted by the common audience.
It is critical for brands to set a voice of their own and develop a persuasive stance for the society we live in. With this objective, many brands lead campaigns like planting trees, feeding the hungry, and imparting education for underprivileged communities. Purpose-led branding sets your brand apart in the crowd and creates an emotional connection with your audience while generating an innate inclination towards your brand.
Conclusion
So, these are the critical elements that set a brand apart from the ordinary ones. Focusing on your product quality branding and sales can help you set a unique selling point for your products and offerings. With these values instilled in your brand, image, voice, and products, you can take your business at the pinnacles of success. We hope that these tips help you kickstart your dream venture and take it to make it stand out in the crowd.