Overview
The origins of Android may be traced back to 2003, when Chris White, Nick Sears, Rich Miner, and Andy Rubin created Android Inc. in Palo Alto, California. But, the business later encountered a cash shortage, which brought in Google. After recognizing the platform's potential, Google made a $50 million purchase to buy Android in 2005. To continue working on OS development under its new owners, all four of the OS's co-founders soon relocated to the Googolplex. On November 5, 2007, the first public Android Beta Version 1.0 was released. It's a terrific opportunity to enter the field of custom Android application development, regardless of your level of experience as a developer.
Android name history
The history of the Android name began in the same manner in 1989. It was derived from Andy Rubin's moniker, one of the creators. When he was employed at Apple, Rubin deeply loved Android robots. It was not surprising that Andy's friends and coworkers started referring to him as Android. A moniker that eventually stuck for the business and operating system.
Google Bought Android – Turning Point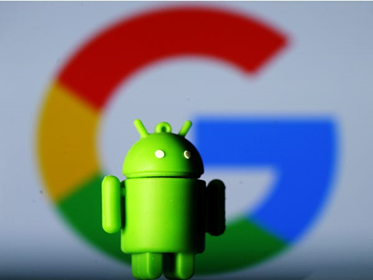 After Google bought the original company in 2005, the next important chapter in the history of Android was opened. Under their new owners, Rubin and the other OS founders maintained OS development. They then decided to build the Android OS on Linux. This made it possible to provide the operating system without charge to independent mobile device manufacturers. The Android team and Google believed the company might make money by offering other services, such as apps.
Rubin remained in charge of the Android team at Google until 2013. At this point, the Mountain View corporation officially announced Andy's departure from the division. Late in 2014, Rubin departed Google and started a startup incubator. In 2017, he eventually returned to the smartphone industry with a disastrous essential.
Interesting facts about android application development
Share Data
Speaking of some fascinating facts about android application, the Android application development platform enables your applications to process data, share it, exchange messages, and more using content providers and intents. This mechanism can also use the information and features offered by the original Android applications. Each application's process, files, and data storage are private unless expressly shared with the other applications using complete permission-based security mechanisms to reduce the risks associated with an open strategy.
Also Recommend: ios vs android security
Alphabetical Versions
Android has released versions alphabetically: Astro, Bender, Cupcake, Donut, Eclair, Froyo, Gingerbread, Honeycomb, Ice Cream Sandwich, Jelly Bean, KitKat, Lollypop, and Marshmallow.
NASA uses Android
Even NASA uses Android. They launched two Nexus S phones running Android Gingerbread into orbit to test the instruments onboard the International Space Station.
Phandroid
Phandroid is a website with forums, news, and articles about Android. They were the first specifically designed Android website, and they published their first article on the day Google unveiled Android in 2007.
1st Android Device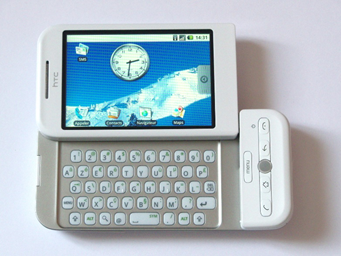 The HTC Dream was the most widely used Android-powered smartphone. In October 2008, the HTC Dream was first made available. The gadget is made to run Google's Linex operating system. It ran Android version 1.0 and could be upgraded to 1.6. The device's Android operating system was criticized for lacking functionality and programming compared to certain well-established platforms, such as Nokia's private Symbian OS. However, it was still seen as innovative.
OS for Digital Cameras
The group quickly found out that there was a very small market for operating systems designed specifically for cameras. Android was developed as an operating system for digital cameras to enable third-party developers to create apps that would expand the device's capabilities. Android was redesigned as a multipurpose platform that could be used on various devices to increase the number of prospective users. This choice turned out to be sensible, as Android is currently the world's most widely used mobile operating system.
Text Selection
Speaking of changes made in Android 6.0 Marshmallow, the text selection system received a stylish new makeover. Instead of generating a menu at the top of the screen, the new text selection menu now just manifests as a floating toolbar over the highlighted text. The unambiguous text has taken the place of the baffling button arrangement.
The new toolbar has been improved with some swanky new functions in addition to cut/copy/pasting. You'll see some unusual choices when you click the menu button on the toolbar. You can even translate text from the toolbar if Google Translate is enabled. You can move that text between Android applications by clicking the share button, which launches the default Android share dialogue box. Additionally, android apps can add their own toolbar options, such as the "insert link" option in the Google Docs app.
GPS during Travelling

Unlike iOS, the GPS receiver on Android does not close down when flying. This is made possible by the free Android app "FlyoverGPS," which can track a flight's location, speed, and altitude even in airplane mode.
Also Recommend: anonymous text app for android
Customized ROMs
On Android, various third-party apps offer advanced functionality, and one of the best things about them is that anyone can use, alter, and install custom versions of them in place of the stock ones. It will give you access to several system-level adjustments that you wouldn't have as easy access to on another operating system, such as Windows or iOS.
Future of Android Apps
The creation of Android applications has a bright future ahead of it. We anticipate seeing an increasing number of cutting-edge, inventive apps that use the most recent trends and technologies as the platform continues developing and expanding.  To successfully meet customer standards, businesses must regularly update their mobile applications.
On the other hand, since so many Android apps are available, there is a lot of rivalry among the businesses that create Android-based software. You need a group of skilled mobile developers if you're considering giving your Android app the newest features or exploring how to create a unique Android solution from the start. Our mobile specialists have extensive expertise in custom android application development and can successfully integrate the most complex technologies in mobile apps. Please get in touch with us and discuss your mobile app concept.