Why Are Food Delivery Apps Important?
Today, you can order your favorite food at your favorite restaurants without leaving your house or office. You can connect to your favorite restaurants and place an order online. The development of an online food delivery application has made it possible. If a restaurant owner is looking for a great application, then Food Delivery App Development Cost will depend on the features of the application.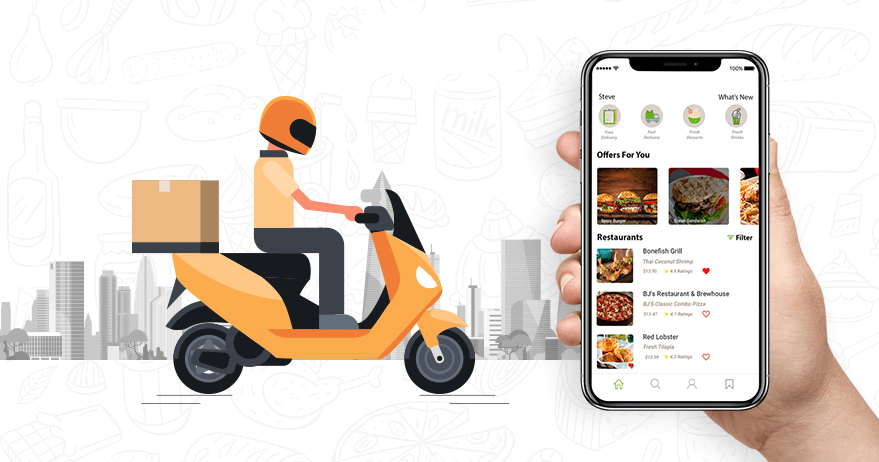 These apps are popular every day. The food delivery sector is one of the most profitable sectors that many people invest in. In order to join the race and make a profit, many industries create ready-to-eat food delivery programs and earn guaranteed profits.
Choose the Best Company for Your Desired Product
In order to meet the needs of in-app development, a number of mobile app development companies are undertaking projects to improve the food delivery system that has been implemented. If many companies are already developing food delivery apps, you need to choose a food delivery software development company that has the ability to build such apps. Not all companies you meet can offer solutions that meet the requirements of your application. Food Delivery App Development Cost depends on multiple aspects; you have to check these aspects in detail to get your desired project.
Most companies that work on developing a food delivery app may be unaware of the features and features that need to be integrated with a food delivery app.
The food delivery application varies from country to country. It means that according to demographics, the individual preferences are different, which you have to look at.
If you are worried about getting the perfect food delivery app, don't worry as much as possible. Many professional firms offer premium services consistently. You can hire them to get quality services. However, hiring the right company requires that you look at certain key points so that you do not regret it later.
>>> Factors That Influence Mobile App Development Cost
Food Delivery App Development Cost Depends on the following features:
The implementation of food delivery applications has become a major issue in the market. These apps have made food lovers order food from the comfort of their homes. The paradigm shift is a revolution and has led business owners to jump on the bandwagon. Therefore, if you want to start a food delivery app, it is important to keep track of the key costs and features of the app. You will need to choose from 2 types of food delivery apps – a combination of a platform and physical support. Choosing that will give you more details on the features you can cover.
Features are divided into three different panels
dining panel,
app rider panel,
user panel.
Choosing which panel to put together will help you decide which features to include. The article also includes how to choose the right technology stack for your food delivery app. The cost of application development software delivery depends on the features and functions you choose to add. Therefore, it is advisable to select an MVP while developing a feeder application.
Before we get into the details on how to hire a professional food development application development company, let's take a look at some features that will help you understand why food delivery apps are important today.
Easy to Access
The internet is accessible to people through their smart devices. Similarly, requests for food delivery can be accessed by anyone from anywhere. You can get the services without going to a retail store.
With the food delivery app, you can start on a small note and grow by reaching a wider audience for higher benefits. If you are looking for an easy and unique UI/UX, it will also create an impact on Food Delivery App Development costs.
Food Delivery App Development Cost Savings
The main reason why the food delivery app gains popularity is that the app saves. It means you can start by investing less in the development of food delivery applications. Just hire a professional development company to get you started. You can search for companies online. Appverticals is one of the leading IOS app development company assist you with quality services and reduce Food Delivery App Development costs.
Low Nutrition
When you provide online platform services, the cost of care is low. You can approach your app development firm to get the most up-to-date updates and customization.
Make sure the food delivery software development company you hire provides post-launch support for your app. Food delivery applications do not require much adjustment. They just need some updates and customization like any other online forum.
Small Investment Food Delivery App Development Cost
If you would like to know more about the cost of developing a food delivery application, you can request a quotation from the development company you wish to hire. You can collect quotes from multiple companies to compare costs. You can also check out the registration models and development companies. Ideally, you do not need to invest a lot, and you can choose a ready-to-eat food delivery app that comes with a small investment.
>>> 15 Best Anonymous Messaging Apps for IOS And Android
How Can You Calculate Food Delivery App Development Cost?
If you want to find out about the cost of building an app like UberEats, you need to follow the procedure. Here is the process you can follow
1. Pre-development stage
All Mobile App Development Services start with the pre-development phase, where you can define the scope of the development project. At this stage, you need to know about the right product and the right audience. In this section, you can get a clear idea of ​​the user's needs.
2. Design
After the details are ready, the design team starts working on building the UI for your apps. This will give you an idea of ​​the look and feel of your customer, courier, and merchant app. Indeed, an online food delivery app design is a UI design that needs to be attractive.
3. Development
Once you are ready with the design UI and images for your app, the team will start by coding the back end of your app. This section involves the use of various technological stacks used in coding. With older strategies, an app development company can speed up the development process and deliver better performance
4. Launch
Finally, the application is being prepared for download and is supported by bugfixes and bug fixes.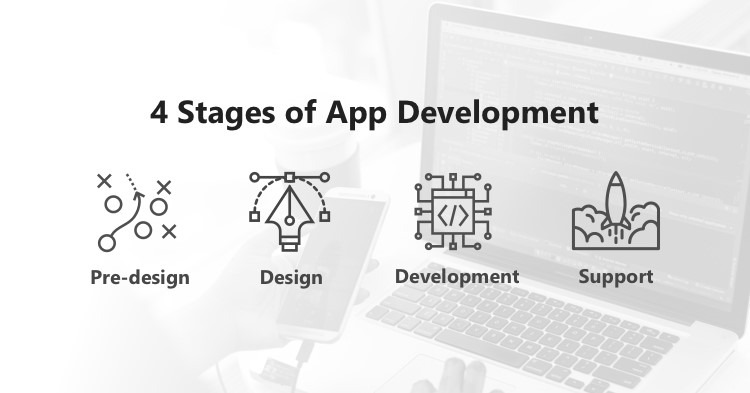 Bullying players like UberEats have created their own in the food delivery sector. However, you can explore many opportunities in the food delivery business. You need to make sure you consider different factors to calculate the cost of building a food delivery app like UberEats. You need to hire a professional food delivery app development company to do the work to reach specific audiences with your app.
Why Choose Monthly Subscribed Food Delivery Apps?
Many businesses and startups are driven by food delivery programs like UberEatsand obviously because they are giants in the food delivery business.
Businesses continue to have a ready-made food delivery app that helps these apps get popular. With the help of a food delivery improvement firm, you can reap the benefits of a ready-made food delivery app. It does not require a large investment. Also, check out the registration models from your development company. Here are some of the benefits associated with registration models
Revenue models help businesses make higher profits.
Subscription-based apps provide more user interaction
Provides reliable revenue
Why Do You Need to Customize Your Diet?
When considering ready-made food delivery apps is that these apps come with a set of built-in features. You may find some features that are not in these applications. So, check that the app has all the features you need before you decide to choose the apps that are ready.
However, if you think the ready-made app does not contain features that fit your app requirements, you can seek help to customize your app in Appverticals. Appverticals is a trusted food Mobile App Development Services provider that helps you get customized apps for the food delivery business. We analyze your needs to suggest the best app development solution that suits you best.
Why Choose Appverticals for Readymade Food Delivery App Partner?
Appverticals is a trusted company to develop a food delivery app that helps you get the benefits of a food delivery app. With extensive knowledge in application development, we can address the needs of various industries, including the food delivery sector.
Appverticlas keep our development process clear and simple. Our experts work closely with our customers to provide solutions that help them run a profitable food delivery business. Professional IOS app developers at Appverticals help you use the apps and features of the app to deliver ready-made food and generate profits.