Social networking apps like Instagram and Snapchat are all the rage right now. Facebook was very popular at one time, but it has lost some of its smoke in recent times. All of these apps allow you to chat and interact with your friends, coworkers, and family during your free time. But what about people you do not really know? How do you connect with a stranger?
This is where Omegle gets into the picture. This popular text and video chat website are famous for allowing strangers around the world to communicate randomly. It is usually filled with users who want to have a naughty time, already filled up over time. With so many people in it, it's hard to find the right people to talk to and communicate with. So if you want to flirt or interact with strangers randomly, I have included some Omegle options that you should check out.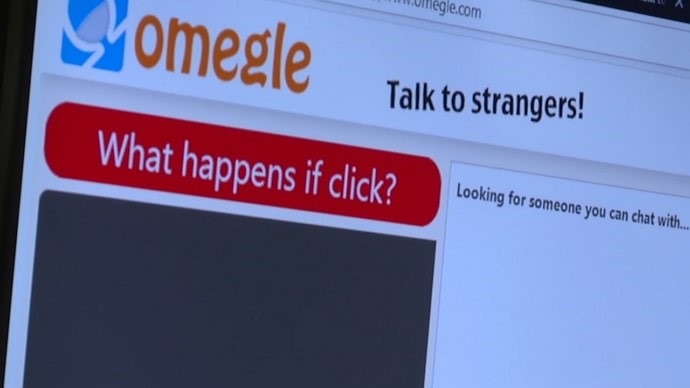 12 Best Video Chat Apps like Omegle
Holla
Chatous
Yalla
Azar
LiveMe
Rooit
Topface
AHA
Meochat
Mico
Pikki
Fav Talk
1. Holla
Holla is an app like Omegle, but with a few enhancements. This app compares you to random strangers from all over the world. Where you get the connection, however, is up to you. There is also an age limit as it only allows people at least 17 or more people.
The interface is interactive and fun compared to Omegle, adding another feather to its cap. Users in the app are verified, so you can be sure you're interacting with real people. You can also filter who you want to talk to, depending on your interests. This reduces unwanted attempts and the mistake of finding the right person.
Holla has another unique feature: it has a voice call mode, which allows you to call and speak to people who speak your language. Now send text, video call, or call anyone using this fun, interactive app and make new friends all over the world.
2. Chatous
Chatous has both live video and text chat options. Now you can interact with strangers randomly in the comfort of your home using this simple, easy-to-use app. Like Holla, you can also filter the people you want to talk to, depending on your interests. Your interests can be listed by hashtags; once you have created hashtags, your chances of interacting with someone happy increase slightly. This not only serves as an excellent icebreaker but also filters unwanted items from other similar applications.
You can also share edited photos, videos, and audio clips during your sessions. These media files are usually time-limited. They expire over time, ensuring complete privacy for all users. 3. Go to sleep
>>> Top 11 Expense Tracking Apps
3. Yalla
Another popular social networking app, Yalla, lets you send texts, audio clips, and more. Match with any stranger and try your luck. If you want, you can also choose to have a group chat. The discussion forums in this app can be sorted by your interests, so if you are one of those who like to write it, do it. Think of Reddit, but only with people who are always online and very responsive.
This app also allows you to play games with strangers and create new ways to have a good time from the comfort of your smartphone. The interface is bright, amazing, and easy to use, which helps to attract new users. Yalla is free for both iOS and Android.
4. Azar
You may have already heard about Azar, thanks to its malicious advertising campaigns and promotional campaigns. If you don't have one, Azar is a chat platform with apps like Omegle. Allows you to connect with strangers through video calls. You can call and have a one-on-one session or live and interact with thousands of users at once. There are no wide filters in this app like the ones mentioned above, but Azar still lets you find people by country and gender of your choice, getting the basics right.
What a great way to make video chats more engaging and fun than most apps. Using lots of stickers, costumes, and effects, you can add some singing to your conversation. No longer do you have to worry about language differences, as the app has the option to translate the largest languages ​​in real time, giving you the freedom to speak to any stranger from any part of the world, regardless of language or culture, Diversity.
5. LiveMe
LiveMe is another great app that captures the concept of Omegle and adds a lot of flexibility to it. You can send text, audio, and video chat with strangers randomly using a variety of filters and effects. The unique feature of LiveMe is its ability to make money online. Yes, using this app can make you instant money while having fun.
To filter out unwanted items, you can log in using Facebook or your phone number, which ensures that you meet real, real people in this forum.
Tired of all the collaboration? You can watch funny videos and browse content by categories like games, dance, singing, and more.
6. Rooit
Rooit is another great app like Omegle, taking anonymity and privacy to another level. This app allows you to chat and interact with strangers without revealing too much about yourself, ensuring a non-judgmental environment.
Its chat rooms are based on a variety of themes, a feature similar to Yalla. Depending on your interests, you can connect with more people and make new friends faster. If you feel strong, you can also chat with single people using role-playing games without compromising your privacy. Clever and highly cooperative, Rooit is a great way to kill for a while.
>>> The Top Ten Photo Editing Apps
7. Topface
Topface is another site similar to the others on this list, but it is more focused on the dating section. Most users in this app are single and want to have fun online. Chat, flirt, video call, and more, all at the click of a button.
Although many of these apps are used for the same purpose, Topface is designed specifically for this purpose, making the user pool much easier. Widely used for such a sensitive purpose, anonymity and privacy are of great importance. You can engage with users without guilt or fear.
Topface also has a simple filtering option that allows you to find people based on gender.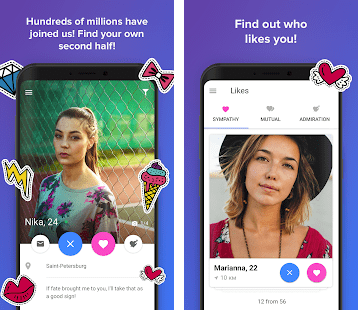 8. AHA
The AHA believes in connecting users with like-minded people around the world. An application is trying to limit spam and phishing profiles, so it requires Facebook or some other form of identification.
Unlike the other apps mentioned above, this is a video chat only. Since the purpose of this application is to create new friendships, you do not have to worry about finding offensive content as you browse through it. To make video sessions more enjoyable, AHA also has many filters, stickers, and effects available.
9. MeowChat
MeowChat is another Apps Like Omegle. A new, fun, and interactive app that lets you chat with strangers. Text and video calls are a common features; However, the gameplay option makes the app stand out from many other clones. Two users can play one of the many games available in the app, resulting in better communication. This app is widely used by single people who want to flirt and have fun online, so if that is not your cup of tea, make it pass.
Available on both iOS and Android platforms, the app supports six languages: English, Italian, Russian, Thai, Turkish, and Arabic.
10. Mico
This app comes with a colorful interface and allows video chat and a number of other features. Quick, easy, and attractive: all the features that make a great social media app. In the App Like Omegle users can also send each other visual gifts, a feature that adds a zing throughout the process. The use of emojis and stickers is also common here, thus reducing the emphasis on words.
Like Azar, this app offers real-time translation options, ensuring there are no language barriers. You can talk to anyone in the world and make connections despite linguistic differences.
11. Pikii
While you can video chat with strangers on Pikii, you can also connect with friends, fans, and great stars around the world, which makes it a multi-purpose app. Its social media features extend beyond finding new and exciting images as well as keeping up with current trends. In addition, you are also notified when celebrities you follow become live, which makes it easier to connect with them.
The interface is simple and easy to use, so you don't have to worry about unwanted lags and other unexpected problems as long as you have a stable internet connection. Very flexible and easy to use, Pikii is a must-have, even if you are not in the video chat.
>>> Three Best Outfit Planner Apps
12. Fav Talk
Fav Talk is a simple chat app that allows users to interact with strangers, regardless of geographical differences. If you are not comfortable with the video format, this app is for you.
You can create your own profile and add interest, which will help you find the right people. Anyone with similar interests will add you to their chat list. Choose the ones you want to deal with when you relax. Its simplicity and its saving grace as you do not have to worry about receiving unsolicited messages or videos. Only your friends will work with you. As users in this app are tested, there is no need to fear fake profiles or bots.
Go Beyond Omegle
Chatting and communicating with strangers under anonymity will always be an attractive feature of social media. While Omegle pioneered, many of these applications made it work. Although these alternatives to Omegle have reduced segregation and have brought people closer than ever before, they can lead to overindulgence. Either way, these apps are here to stay. Choose your own. If you want to create Apps Like Omegle you can take help from Appverticals a top mobile app development company in USA.