Finally, you have found the best digital marketing strategy, and now it's time to relax. That's what we imagine; the truth is that a 'perfect digital marketing strategy doesn't exist.' A strategy that's skyrocketing your business now, could prove to be a turmoil in a matter of a few years. Some marketers still haven't managed to wrap their heads around Artificial Intelligence, will it be a blessing or a curse for your business? You can't tell. Mobile application development companies have managed to provide some fantastic apps that could aid digital marketers.
Digital marketers have to keep adapting to the latest trends and technologies to leverage their business. Well, 2019 is here, and artificial intelligence is no doubt a reality. Mobile application development strategies are also advancing; these apps are treats for ambitious digital marketers. There are numerous apps out there that can serve this purpose. However, only a few can be ranked the best. Here are some exceptional mobiles apps that you must get your hands on.
#1 Perch
Perch is an app designed to aid small businesses and fulfill their requirements.
Digital marketers depend on social media to leverage their business and bring exposure to their company. With so many tasks at hand, managing all the social media accounts can be pretty time consuming, especially if you're a one-man army. You have to make sure that you keep your customers updated, you want to be available to connect with your clients on all the social media accounts, you have to interact with the audience, keep a watch on your competitors, and of course, you need to provide valuable information.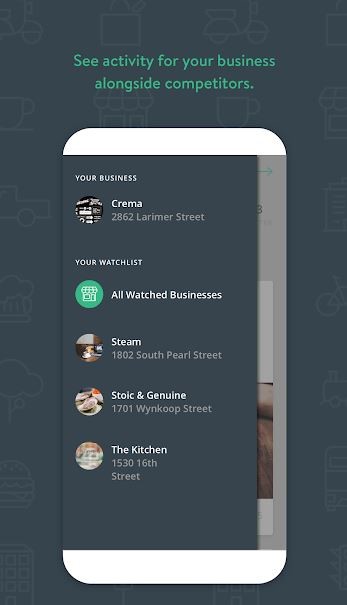 Perch allows you to have a clear insight into your social media activity and the social activity of your competitors and similar businesses. Perch helps companies refine their social media strategy by giving guidance on managing their social media activity. Here is what Perch can do for you:
Attract customers
Gaining followers is the hardest part, it's nearly impossible without investing a considerable amount of time on your site. Mobile application development has managed to simplify your social media activity. Perch helps you quickly identify opportunities so that you can take the right steps to draw more customers and encourage engagement.
Asides this, perch also identifies the types of reviews and comments (positive or negative), so you know the kind of feedback it requires. Perch will help you to interact with all your clients smoothly and assure that you get the right customers.
Know your customers
Perch gathers all the information about a business and captures the online conversations that reveal what's being said about your business. This information gives you an insight about who your customers are, what they desire, what their views are and what they are expecting from your company. You can use this information to refine your marketing strategies and stay at the top of social media.
Brings value and efficiency
Perch saves you from the headache of going from site to site to review and respond to all your social media activity. You can effectively manage your social media activity on one platform. You can get the work done faster and effectively manage your time.
Focus on important tasks
Perch monitors all your social media posts feeds and reviews after which it prioritizes them so that you can invest your time in matters that require your attention. Prioritizing your social media activity will save time and a lot of hard work.
Keep an eye on competitors
Once you have created your Perch account and connected all your social media accounts, you can add your competitors to the watch list. Perch will gather all the necessary information so that you can effectively plan your next move.
Keeps you informed
Perch will keep track of all your social media posts, reviews and also monitor your competitors. When someone posts a review, you will be notified. You will receive mobile notifications as well as a review of your business activity & performance in a weekly digest.
#2 Google Analytics
Google Analytics is a free analytics service that gives a thorough insight into your business and allows you to understand your audience and improve your marketing strategy. Here is how Google Analytics can help digital marketers leverage their brand.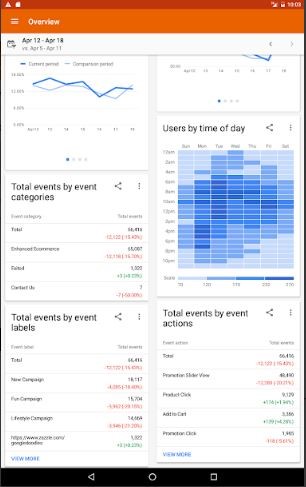 Understand your website traffic
To get more traffic for your site, you need to devise a strategy that will deliver maximum results. How can you design that strategy? You will need insight about your websites current traffic and where it's coming from. With Google Analytics, you can do precisely that. Google analytics provides you with all the information about your site's traffic. Whether it's coming through direct searches, organic searches, email, social media, paid or referral searches. If you're getting better results with social media, you can quickly redefine your marketing strategy to maximize your traffic.
Refine your site's content
In the sites content section in Google Analytics, you come across the subheadings 'all pages,' 'exit pages,' 'content drilling' and 'landing pages.' All pages reveal the number of page-views, bounce rates and the entrances of the various pages on your website. The exit pages reveal the page at which the user's journey ended, usually, you would want this to be at your contacts page. In content drilling, you can analyze the content that got the most views and attracted more audience. The landing pages are the pages that your visitors land on through search results.
By using this information, marketers can filter out the under-performing pages and content and make the necessary changes to leverage the overall website.
Improve your sites speed
Google Analytics reveals the average loading time of all the pages. Marketers can use this information to analyze areas that could use improvement to enhance to website speed.
Beware of your audience
Driving the right audience is the key to increasing the conversion rates. With Google Analytics you can view who your audience is and what platform or devices they are coming from and which audience is more prone to bounce from your site. This information will again help you make amendments to help you get the audience you desire.
#3 Hootsuite
Managing social media isn't an easy task. If you're looking for an app that can effectively manage your social media accounts, Hootsuite is another product of mobile application development that you can use. Hootsuite is a top-rated app as compared to Perch. Hootsuite is the perfect app if you don't have enough time on your hands and you're unable to manage all your social media profiles.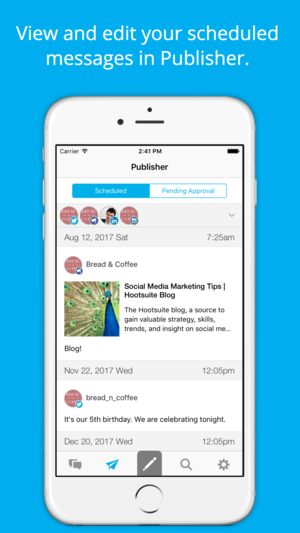 Here is how the Hootsuite mobile app can benefit digital marketers:
Manage and schedule posts on all your social media accounts.
-Manage all social media profiles in one place
-Deliver messages to all accounts at the same time.
-Receive notifications and alerts
-Get social analytics reports
-Track the performance of your posts
#4 Trello
This app is designed to help you organize all your information and is especially useful if you're working in teams. Trello allows you to create boards so that you can add other team members and assign tasks to individuals or groups. With Trello you can perform the following functions:
-Create boards to organize all your work
-Invite others to contribute to your project
-Assign tasks to team members
-Utilize the 'to-do' functionality to manage the status of tasks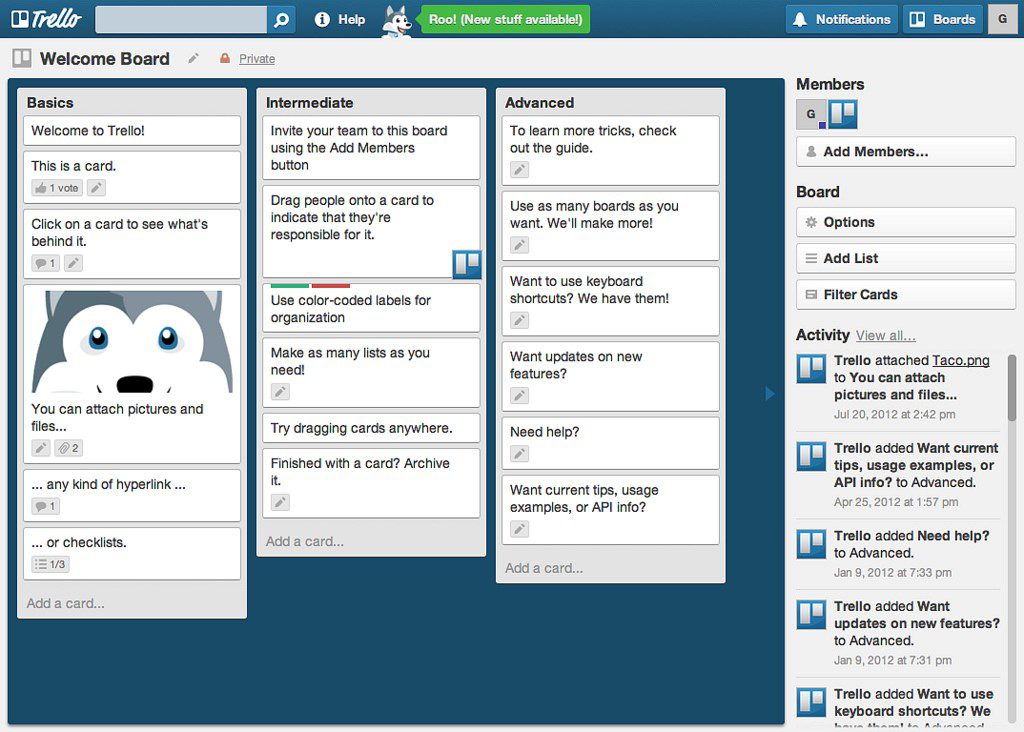 #5 Evernote
Evernote is another treat of mobile application development that can be used to keep your valuable work organized. You can create projects, add reminders, create to-do lists, ass visual notes and organize all your teamwork by using Work Chat functionality. Evernote is supported by all kinds of devices including laptops, smartphones, and smartwatches. Here are the tasks that can be performed by Evernote:
-Create checklists, to-do lists, agendas, planners, write ideas, create notebooks, take notes and memos.
-Sync all your information on all devices.
-Share all your notes and ideas with co-workers and allow others to collaborate with you.
-Mark and share photos and documents
-Evernote is available on iOS as well as Android and offers both free and premium features such as offline services.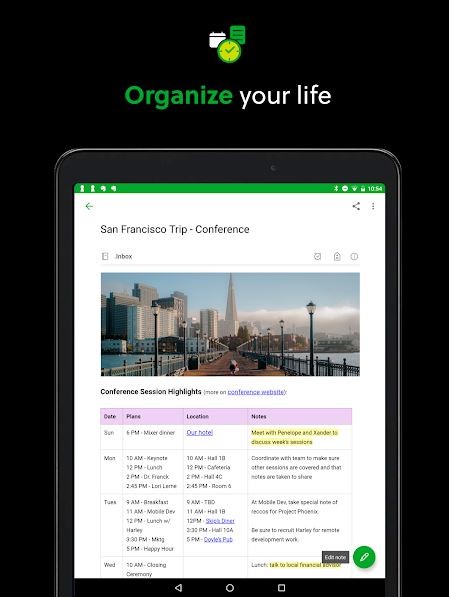 #6 Redbooth
Redbooth is a project management software and is available on Android, iOS, web, and desktop. You can manage an unlimited amount of projects and also allow your team members to collaborate with you in the workspace. Digital marketers can work anywhere they please, the only problem is no proper means for team collaboration. Redbooth removes this issue and allows you to work and communicate with one another seamlessly. Here are the benefits of using the Redbooth app:
-Efficiently manage and assign tasks to coworkers.
-Access your work from anywhere.
-Update tasks, comment and notify others.
-Automatically save and sync all your data.
-Analyze the progress of all your tasks
-Get customized notifications and alerts
-Chat with your coworkers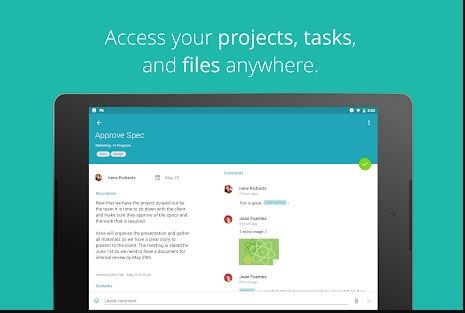 #7 IFTTT Mobile Application Development
IFTTT, short for 'If This Then That' is a platform that holds the capability to combine all your apps and devices in one platform. Suppose you have installed and set up the above six apps, what if you could integrate them and use them together?
That's precisely what IFTTT can help you achieve. You can get these apps to work together. For example, if you've already installed Trello, but you want a Trello card to be automatically created every time you take a note on your Evernote notebook. This is possible by integrating Trello and Evernote via IFTTT. 'If This, Then That' has numerous functionalities and once you master it, it will prove very useful for your digital marketing team.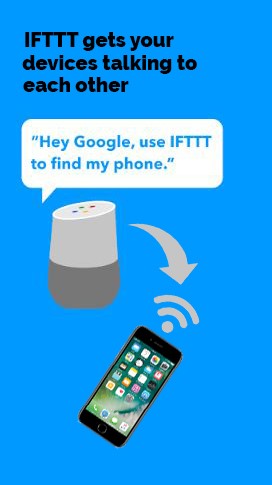 Conclusion:
Digital marketing is a vast field and its growing day by day. Weather its artificial intelligence, virtual reality or advanced, if you don't adapt to the latest trends and technologies in mobile application development, you will be left behind in the competition. The apps discussed above can be used to help improve your marketing strategy and leverage your business.