1. WhatsApp Did Not Spend a Penny on Marketing and User Acquisition
Whatsapp founder Jan Koun and Brian Acton strongly disregard advertisements and which is why they neither did invest in the ad since the beginning of the app. Likewise they don't have a marketing staff. They worked on a straightforward strategy to provide a simplified messaging solution to users while getting new users with time. The WhatsApp company thus invested more in the development side to provide their users with the most like messaging platform.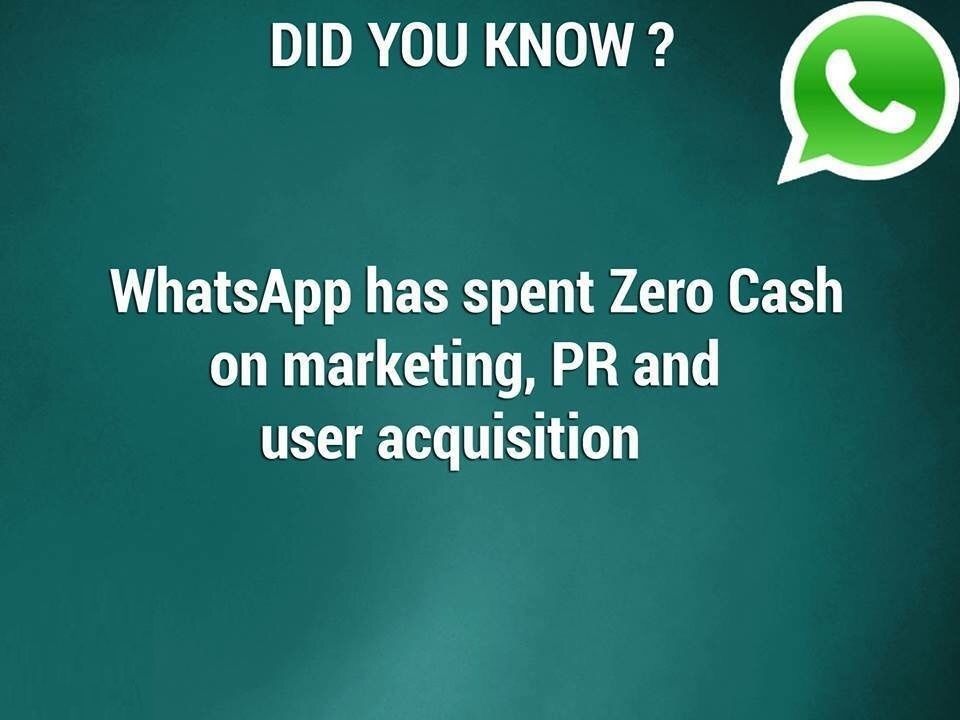 2. WhatsApp—The Most Banned App
Did you know that despite all of its popularity, it is one of the most downloaded apps, WhatsApp is banned in 12 countries around the globe? Yes, and this makes WhatsApp the most banned app in the world. Along with WhatsApp, Facebook and twitter are not available in seven countries. YouTube is also not accessible for users of six countries in the world. These banns have different governmental concerns of the respective countries. UAE, China, North Korea, Syria, Bangladesh, Iran, and a few other countries do not allow WhatsApp in their countries.
3. WhatsApp Users Opens The App Around 23 Times a Day
WhatsApp revealed its official figures that, on average WhatsApp users open the app 23 times or more per day. This implies that WhatsApp users open the app roughly once every hour. This must be a breakthrough for any mobile app development company.
4. More than 29 Million Messages are Sent Every Minute a Whatsapp
2018 was a productive year for WhatsApp and data shows that around 29 million messages are shared every minute by the users. This massive figure does not include images, videos, and audio recordings and complies only on text messages.
5. Google Offered to Purchase Whatsapp for $10 Billion
WhatsApp founders knew its worth, and that made them reject Google's acquisition offer for 10 million US dollars in 2014. Later,
Facebook acquire the company for almost double than the Google offer.
6. Facebook Acquired Whatsapp for $19 Billion
On February 19, 2014, the popular social networking website "Facebook"
finally acquired WhatsApp. That day WhatsApp became the biggest purchase of the Facebook company by spending an amount of $19 billion.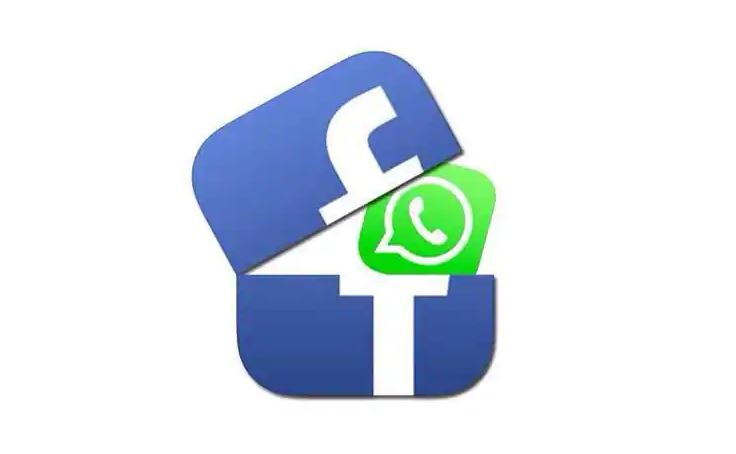 7. Jan Koum Became a Billionaire in 2015.
Did you know that WhatsApp CEO and one of its founder, Jan Koum, quit college to get on the way to his dreams? He then started working for yahoo and later started his own project of app development along with his friend. He owns a net worth of 10.2 billion USD approx while he earned his first billion back in 2014.
8. WhatsApp is the Third Most Downloaded Android App in the world
WhatsApp ranked third most downloaded mobile app in the Google play store. On the other hand, it ranked among the top list in the Apple app store. Stats show that this mobile app development company reached a breakthrough of one billion downloads in December 2015. The figure was reached by only two apps before WhatsApp did; namely Facebook and YouTube. Provided that YouTube comes preinstalled in most of the android smartphones and other devices.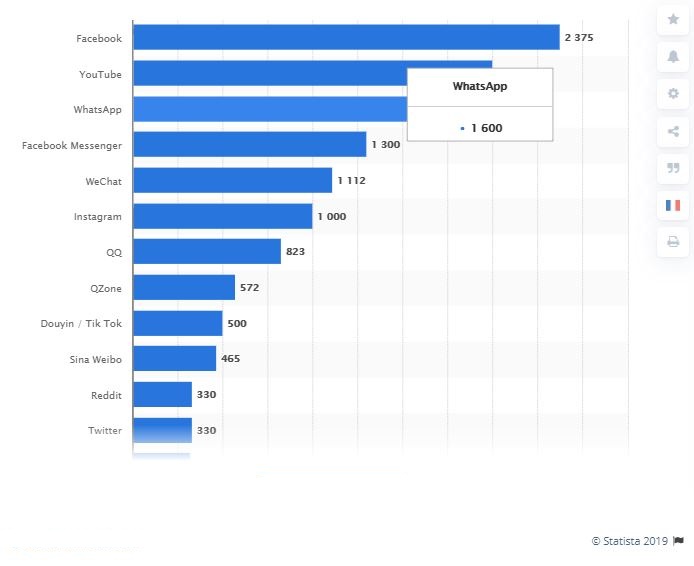 9. WhatsApp Introduced Voice Messaging in 2013
Did you know that WhatsApp did not include the voice messaging feature from the beginning? Initially, WhatsApp was functioning with an agenda of providing a simplified text messaging app. Later in 2013, the company decided the add the voice messaging feature to increase the app's value. Afterward, many mobile app development companies followed this trend and added the voice recording feature.
10. WhatsApp Supports 60 Different Languages
WhatsApp on Android Provides Support to a Total of 60 Languages to provide the messaging solution to its worldwide audience. Supporting 60 languages with a single app can be marked as marvels in the history of mobile app development.
11. WhatsApp Exceeds the GDP Of Some Countries
The net worth of WhatsApp is more than the GDP of several countries. It might come in no surprise to you for some of the struggling nations. But, it surprisingly, a mobile app development company has solitarily surpassed some of the developed countries' GDP, including Japan and Iceland. 
12. WhatsApp Net Worth Exceeds NASA and American Airlines
The amount that was charged for WhatsApp acquisition in 2014 is higher than some of the top global companies. For instance, NASA is worth 17 billion dollars, while WhatsApp was sold for 19 billion US dollars.
Summing Up
These were some of the interesting facts about Whatsapp. If you too have some crazy ideas that can be converted into a successful app in the future. Discuss your idea with our app development team to get a game-changing mobile application and let us help you transform your idea into reality.