People even who are not very fond of shopping and spending, can't hold back from the temptation to spend on Black Friday and Cyber Monday Sales. These two days are those days of the year when even penny pinchers are enticed by the discounts and promotions all over the stores and online.
On these two days, people love to spend. They used to spend not only on clothes, jewelry, shoes, makeup but also on tech and electronic devices. On the whole, black Friday and Cyber Monday are one of those days when retailers and consumers hold tight to grab all the goodness. Goods companies and retailers take it mandatory to offer breath-taking offers and discounts for Black Friday and Cyber Monday deals. And so price reduction is a compulsory task in this holiday season that nor the retailers neither shopkeepers can ignore.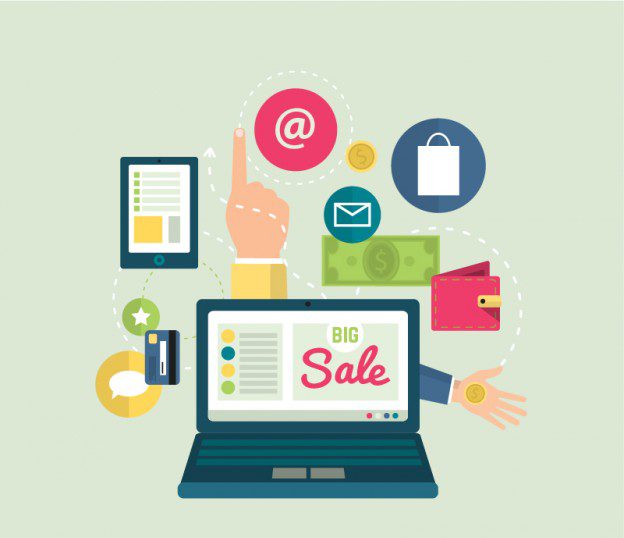 Online Shopping Craze and Cyber Monday
Where the staff might get annoyed by the excessive workload these days, but they notably serve as the most profitable days of the year, the store owners and retailers. With the increase in online shopping and mobile e-commerce apps, people who are even bothered to walk around the market, now shop a whole heap of goods while sitting at home. Online shopping and mobile apps have become a major source of shopping for most of the consumers. Moreover, people prefer to sit at home in comfort and grab the favors of sale via online shops.
For such ease and luxury, people have become prone to online shopping and immediately turn to their smartphone whenever they hear about a smashing discount offer on their favorite products. The surge in online shopping has brought a stack of work for mobile app developers and mobile app development companies. Most companies look forward to develop a mobile app for their store so that users can shop easily via mobile apps. And hence, retailers do everything they can do from offering discounts to promotions to get business on these two critical days.
Marketing Campaigns to Attract Consumer Attraction
Considering all of this hype, what is the most critical is the effective marketing campaigns to grab the consumer's attraction for Black Friday or Cyber Monday.
Here are some useful tips that are surely going to add a plethora of dollars into your profit.
Black Friday & Cyber Monday Marketing Tips
Combine two products
Among black Friday deals, people look for the most discounted deals. And, while seeking the cheapest offers, if they find two of their favorite products available combined, they enticed onto the offer and cannot resist themselves to stop availing your offer.
Run Advertisements
In order to maximize your presence to the audience, run useful ads on social media and popular websites. This will help you to target visitors and those users who still have not bought from your store.
Send Push Notifications
If a consumer visits your online website, you can send them to push notification and reminders through e-mail to grab your discount timely. Mobile apps can significantly help in this case. A good mobile app can increase your sales to a notable extent. Also, lack of a good mobile app may restrict you from getting a big chunk of profit in your business. To get a mobile app, you can take help from a mobile app developer or an excellent mobile app development company.
Make collaborations with other brands
Collaborate with non-competitors brands. You can reach out to the companies that complement your brand and products like a tea whitener brand can collaborate with a tea brand, and a lubricant and gasoline company can collaborate with car manufacturers.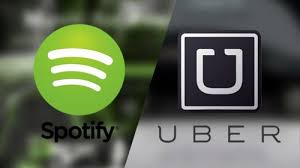 Use the Power of Landing Pages: 
One prominent tactic that brands use again and again is landing pages to attract targeted customers. Make custom pages and drive the traffic on those pages to boost your sales.
Celebrate Discount Every day
A smart way to offer a discount is to give a discount on different categories of products. Select each day for each category of product and thus continue the discount for a whole week. In this way, people won't be bored with your sales and make the most of the discounts offered.
Compare your Discount
Most of us compare products from other brands and competitors. Similarly, the consumers also compare the difference in prices from the last sales and the current one. Compare your Cyber Monday & Black Friday discount with last year's price cut. It will make it easy for the buyers to pick the later one as they will immediately feel the difference in current rates from last year's rates.
Launch a referral program
You might not be aware of the fact that an ingenious referral program can make 3900% growth. When done in the right manner, a referral program can upsurge your profits by generating huge sales for your business.
Offer Flash Sale with a Contest
When people use social media, they look for availing instant discounts. Offering flash sales may give them a motivation to join in and grab the discount.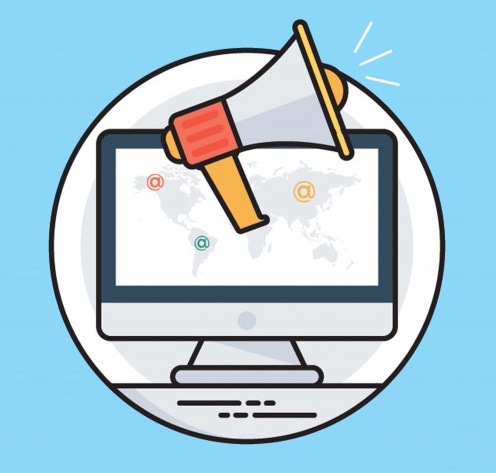 Sale via Online platforms
Nowadays, more and more people are moving toward online sales and easy checkout rather than standing in waiting lines for hours. So, keeping your online store functional and well designed is more than just important. The inability to maintain an online presence via the web or mobile app contributes to a great loss these days. Wrapping it up, it wouldn't be an exaggeration if we say that nowadays, the online sale has become the gist of Cyber Monday and Black Friday sales.
The above-mentioned marketing campaigns and tips on Black Friday Sales and Cyber Monday sales can add a lot more to your business. It not only will compliment you in terms of money and profit but will also help you in better branding and promotion.