Mobile app marketing has become a crucial part of the digital marketing sphere—for both app developers and for businesses of every size.
We share eight refreshing new ideas that marketers can adopt to promote their mobile or Shopify apps to their audience bases and beyond.
1. App Store Optimization (ASO)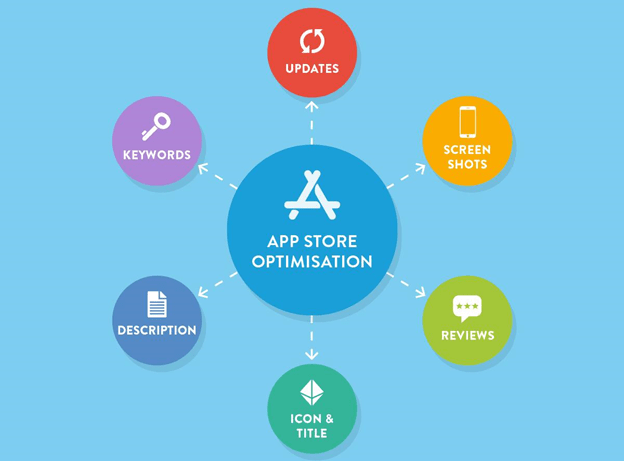 Building a mobile app requires hard work and dedication—but if nobody can find your app, the purpose of creating it has already been defeated.
To gain exposure, you need to optimize your brand and app for app stores.
When users are looking for apps, they don't head to search engines—they are more likely to search in app stores where they will be a click away from downloading their app of choice.
This means that app creators must utilize the right keywords—including branded keywords—so that users can find their app. Keywords should always be included in titles and body copy.
Make your app entry more enticing by adding screenshots and videos of the app features.
While search optimization is an important aspect of ASO, customer reviews also boost app rankings, making it easier for users to find them.
Add in-app prompts asking users to rate and review your app in app stores to improve your ranking.
2. Set Up Collaborations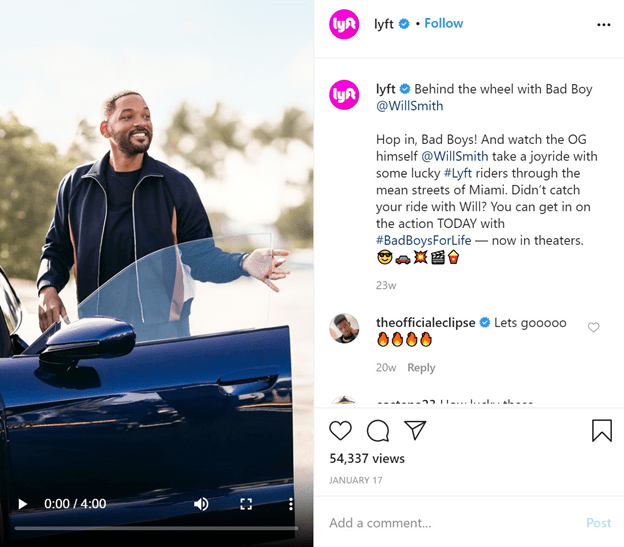 Collaborating with influencers, bloggers, vloggers, and reaching out to media outlets can be a great marketing tactic for your mobile app.
However, you need to choose the people you reach out to—potential partners should have an existing relationship within your industry.
This will make any reviews or content they produce more relevant to potential buyers—as a result, you will get more quality downloads and loyal customers.
Create an outreach plan before you ask someone to use and review your app. Use tools like Buzzsumo and Ahrefs to find influencers within your niche and build lists from there.
With your lists completed, design a digital pitch template for each category of partner and tailor the text according to their interests.
When you are asking someone to give you publicity, you need to cut down the amount of work they have to do to create their interactive content.
Have a press kit ready which should include a press release that highlights the features of your mobile app, along with images, videos, and quotes from the company.
Be open to giving interviews—text, as well as for audio or video channels—so you can talk about your app.
Collaborating with others can be massively beneficial for marketing your mobile app—but choose your partners wisely and make it easy for them to work with you.
3. Contest Marketing
Everyone loves participating in competitions—especially when it's a simple and fun giveaway contest on social media.
Creating contests are a great mobile app marketing tool to reach new clients and to grow your follower base.
While social media platforms like Instagram and Facebook make it easy to create contests, your website can also be used for running competitions.
The competitions should be simple—ask users to comment and tag friends on a post to win, enter a draw on your website, or to share an image or video of themselves using the app.
Depending on the resources available to the company, the prizes could be anything from gift baskets to discounts when purchasing the app or extended free trials for using the app. Contests are an enjoyable and interactive way to engage your audiences and build awareness for your app—plus, they can be implemented easily.
4. Email Marketing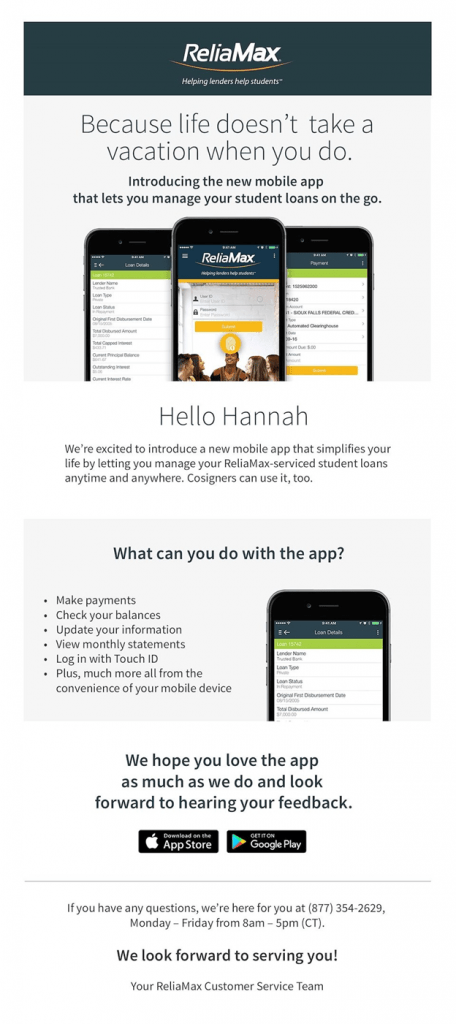 Email may not be the preferred choice of communication for everyone but email marketing still works—it consistently delivers an ROI that is 10 times the investment.
There are a number of ways to use emails for your mobile app marketing strategy, such as including a download link or call-to-action in company signatures.
Use an attractive visual to increase the chances of the receiver clicking through from your signature to download the app.
You can also include prompts to download your app on confirmation emails—users almost always check these emails, making them a great resource for encouraging downloads.
And of course, emailers and newsletters promoting your app should be an essential part of your marketing campaign.
Make your emails attractive so users are more tempted to click on them—add banners, GIFs, or create a timeline infographic explaining how to navigate your app.
Emails are an excellent resource for growth marketing—but remember not to send your customer base too many emails so you don't overwhelm them.
5. Social Advertising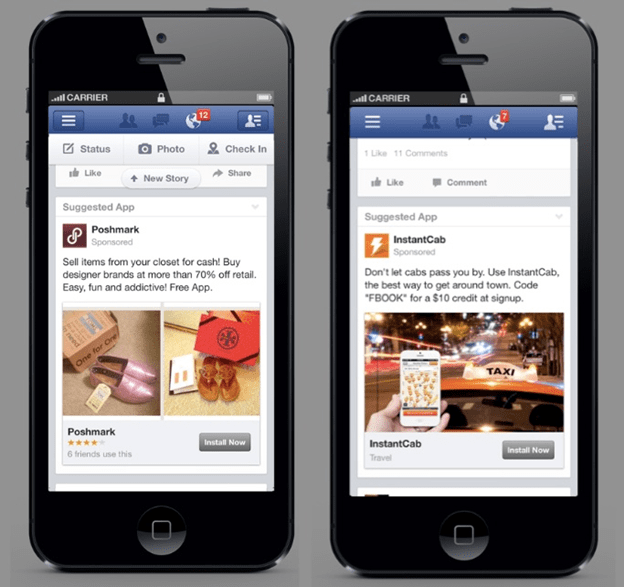 Social media isn't useful just for posting and reaching audiences organically—these platforms also offer great advertising opportunities.
Platforms like Facebook and Instagram aren't heavy on the pocket but still bring in plenty of views, clicks, and followers.
Twitter and LinkedIn are more expensive—and LinkedIn targets a specialized audience—but the returns are high despite the cost of investment.
Even sponsored posts can go a long way in promoting your app to markets you would not have otherwise been able to reach organically.
One thing to remember is that ads on social networks should be visual-forward—too much text and you could lose your audience.
Attention spans have become shorter over the years—visuals are easy to absorb and remember than text.
When you create a video, ensure your call to action is as close to the beginning so viewers know what you are asking of them.
Your ad or sponsored post will draw your audience to your app, but don't make them work too hard for it.
6. Landing Page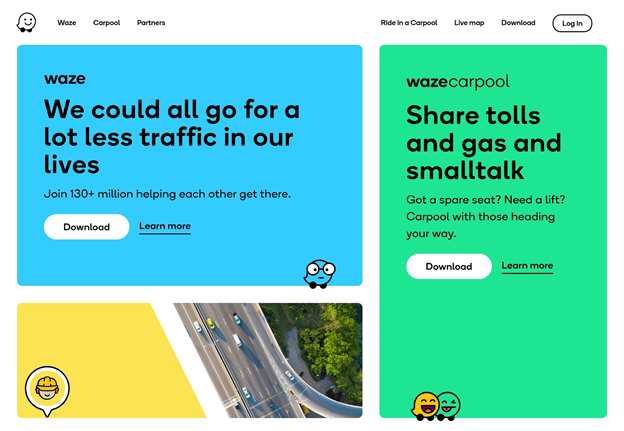 A website is crucial for all marketing endeavors—even for mobile app marketing, though they aren't always accessed on mobile devices.
Before a user downloads an app, they will search online for your website and reviews—if they can't find a site, they may be less inclined to download your app.
The app landing page on your website doesn't need to be too long but it should contain the most important information about your brand.
You will have screenshots and videos of your app for the app store—these should also be added to your landing page.
Don't use too much text, but ensure that keywords are added in the title, 1-2 subheadings, body copy, and in the alt-text for images and videos.
If you have already gathered reviews, your landing page should include some of the best ones.
A well-optimized website landing page can make a massive difference to how many downloads your app receives so make it a priority in your marketing efforts.
7. Push Notifications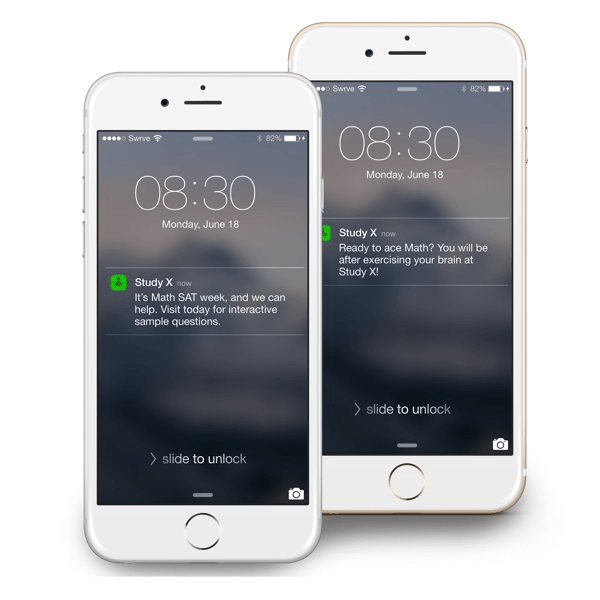 A user downloading your app shouldn't be the end goal of your marketing campaign—if they delete the app shortly after downloading, then you haven't earned yourself a customer.
To improve engagement with your customers—and the retention rate for your app—utilize mobile push notifications as a marketing strategy.
Keep your app notifications on by default—but give users the choice to opt-out if they want to.
Send notifications when new features are launched, for discounts, contests, important updates, and reminders. A quick 'good morning' message wouldn't go amiss, either.
But don't go overboard with the notifications—too many and you could end up annoying your client base, who might turn off the notifications or even delete your app.
Give your users something to do with your app as often as possible to improve retention rates—this will also improve your rankings in app stores.
8. Referral Marketing
Not only do you want people to download your app and use it, but you also want them to advocate for your brand and bring in more users.
That is where referral marketing comes in—ask users to leave reviews on the app store and on Google.
Getting reviews from customers holds more sway over users than influencers or media outlets—seeing real people enjoying the product acts as an impetus for new users.
You can set up referral programs or create referral contests that incentivize users to refer your app to others.
Referrals are a great tool to not only win more customers but also to build brand relationships with existing users.
Conclusion
Mobile app marketing can often feel challenging but these eight ideas will help app marketers reach their client base and improve downloads over time.
The important thing to remember is that users don't want to be bombarded with information though they do need enough details to power their actions.
Reaching that balance will require testing but can be achieved with analysis and a thorough understanding of the customer base.