Many brands are still relying on old methods of customer loyalty, while the retail world has completely revolutionized with digitization in almost all of its processes and operations. The points system, referral rewards, and offer might still work, but with endless choices around, brand loyalty cannot be acquired with just a few random offers. Rather, it could be attained through consistency in positive customer experience. While this is the age of mobile and technology, customer experience is largely explained through the experience of mobile. In an age where online shopping has dominated in-store shopping, the way customers interact with a brand on a mobile device sets the customer loyalty for a brand.
However, many businesses now understand that customer loyalty has a great impact on customer lifetime value, ROI, and brand awareness. Loyalty takes some time to build, and these days when people receive an engaging, easy, and personalized shopping experience, they become loyal customers of the specific brand. A custom mobile app is developed, aiming to provide a perfect user experience so that customer loyalty can be improved. Moreover, mobile app loyalty features help retailers generate customer lifetime value and strong customer loyalty.
Mobile Apps Increases Loyalty
Custom mobile apps possess software that is flexible and constantly evolving. This makes the app to be continuously molded to fit customers' needs and technological advancement. Custom mobile apps are designed and developed to display and offer rich user experiences that engage and retain while also gathering extensive data.
The activity tracking option within the app collects user data far more personalized, detailed, and comprehensive data than desktop or web. A mobile app may include many exciting features like nearest stores, favorite browsing times, wish lists, loyalty points and much more.
More than 70% of shoppers tend to participate in a loyalty offers if they can access loyalty cards and rewards easily from their mobile phone. With mobile apps, retailers open a window into the personal information of customers(permitted by the users, of course), and with this abundance of customers' data, retailers can build highly tailored experiences for the app users.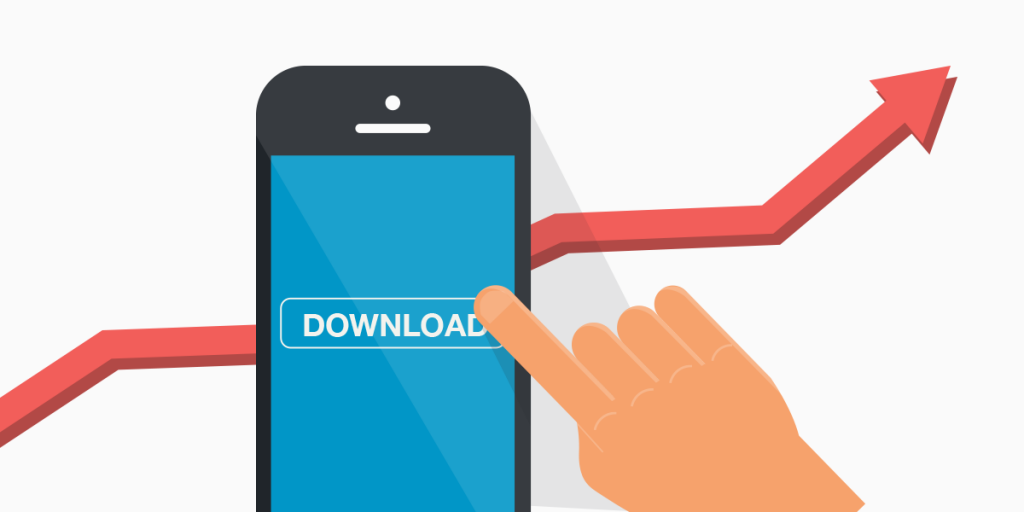 Custom Mobile App Strengthens Loyalty
With a collection of top rated capabilities, a custom mobile app progressively generates loyalty which ultimately results in:
User Retention
The enhanced user experience from mobile apps attract customer with an average 4% increased return rate. While shopping on the mobile app, customers return to their abandoned cart and complete their shopping.
Improved Customer Lifetime Value
App users become permanent users of the store as long as the app remains engaging. Mobile app development for a store makes its customers more regular and for a longer period of time. After getting a mobile app, users tend to be more loyal through personalized experiences and offers such as early access to products and loyalty points, and special offers.
Higher Revenue
Extensive data from the app enable retailers to understand customers and their needs. As a result, users receive a better service through the mobile app. they get better product recommendations, personalized messages, discounts, and offers. The gathered data help improve services and also decrease the ratio of cart abandonment and eventually leads to faster product purchase and checkout. Furthermore, the most loyal customers drive a large amount of your business' revenue, so with increased loyalty, it is more likely to get increased revenue.
Increased Brand Awareness
Those customers who trust your brand do often come to your shop. These customers have a sense of security, knowing that the processes will be smooth, the transaction will be seamless and customer dealing will be gratifying. These customers will also show love and brand awareness on public forums. They also assist others in getting closer to your brand by creating brand awareness through word of mouth. It tends to drive more traffic to the brand.
Your Mobile App Development Should Strengthen Existing Customer Experience
A retailers mobile app is one of those many touchpoints for customers. Mobile experience needs to be integrated with other touchpoints between a business and customers. For instance, when a customer visits the shop or uses the web version of the store, the shopping experience should be in alignment with the other shopping experiences. The availability of a product range on either channel and not on the other may result in customer frustration. In addition to that, the mobile app shopping experience should strengthen the existing positive customer experience.
The mobile app experience even has the power to enhance the in-store shopping experience and engage customers with better attractions for them. The mobile app essentially makes the process simpler.
Make a Reputation in the Market and Continue to Evolve
Your mobile experience should cater to the need of time. Moreover, it should evolve with evolving technological advancements and the needs of your customers. As soon as new technology gets in the trend and becomes a part of people's lives, people start looking forward to experience the same with your service. For example, the Converge of Augmented Reality and Mobile App development in 2020 has encourage many stores to deploy this feature in their mobile app. Failure to provide an expected service might loose your customer as they may possibly move to other service providers for availing an advanced system. Keeping in mind the pace of mobile app development, it is wise to get your mobile app, market it, gather feedback, and continue to evolve.
Suggested read: FAQs for Mobile App Development Process and Services
Takeaways
Mobile app development makes the process simpler, more engaging, and increase customer loyalty.
With the abundance of customers' data collected via mobile apps, retailers can build highly tailored experiences for app users.
Understand customer needs through User Research and deploy in your mobile app development.
Build brand loyalty by exceeding customer expectations through Mobile App experience. Then, continue to evolve via an enhanced mobile experience.