There are more than a few factors that contribute to increasing your online business. Product quality, marketing, brand image, and company reputation are definitely some crucial factors for your online business, but what compels potential customers to finally get a product and boost your sales is positive customer reviews.
With almost 95% of shoppers reading online reviews before deciding to make an online purchase, customer reviews have changed the way consumers make buying decisions.
For instance, when I need something, let's suppose a skin care product, I ask for recommendations from people in my circle. After getting a few names, I then move ahead to extensive research on the internet. Here, I might get introduced to some new products as well; I will definitely decide on the basis of the best rated and positively reviewed product by the customers.
Why your Online Business Needs Customer Reviews?
According to a survey by Bright local, a total of 88 percent of people said they read reviews (occasionally or regularly). Here are the demographics: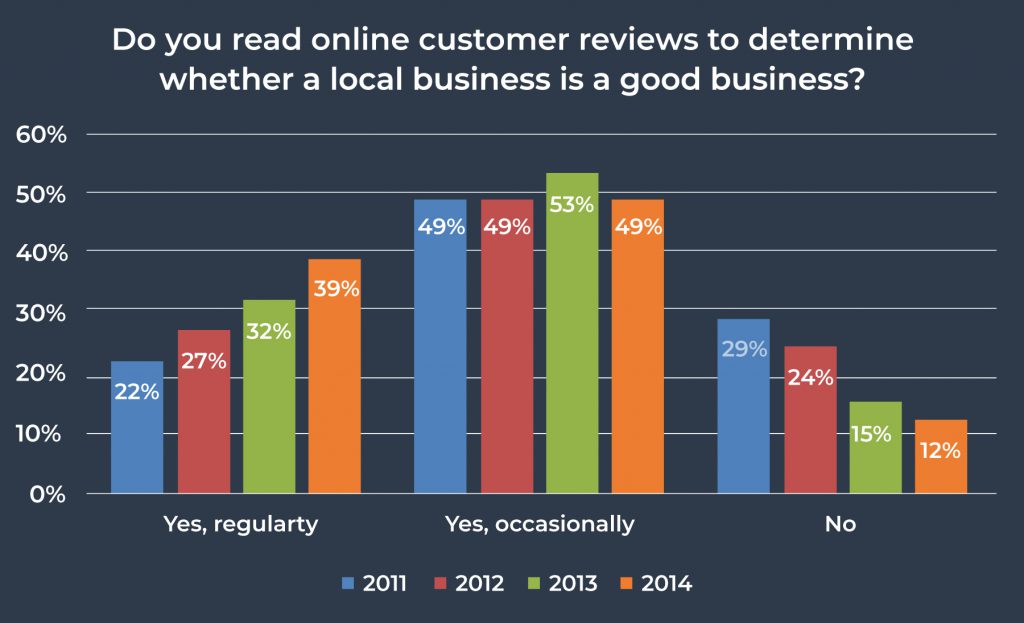 So, a significant number of the populace is reading online reviews. You might get a thought that if they believe the reviews or not? Do the reviews about any company really influence sales? Here you get the answer to both of these questions: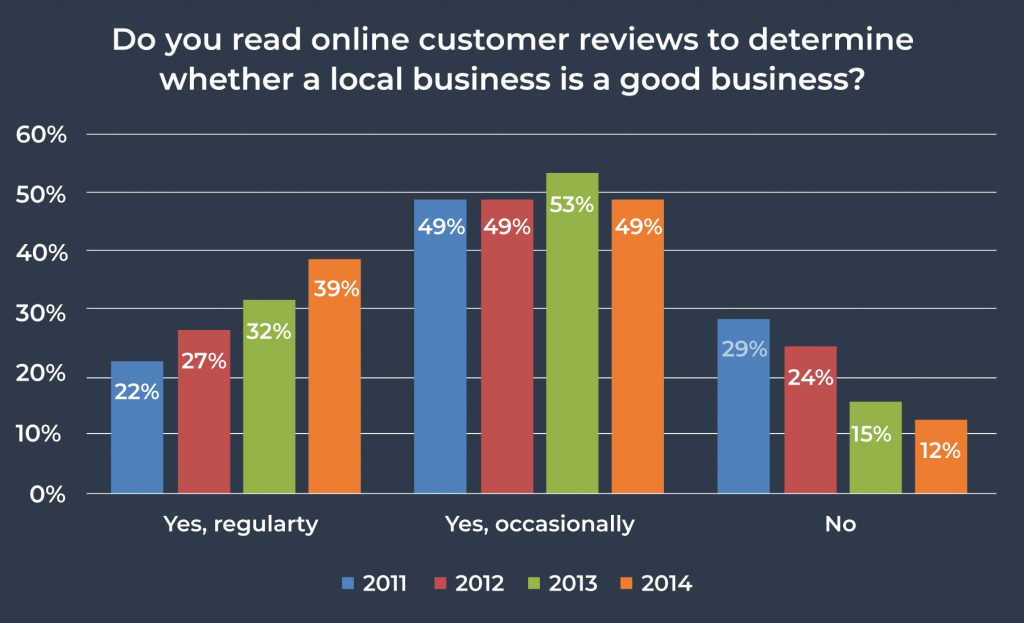 Sounds sensible, right? But what if you are not a skincare brand and a completely different category? For instance, a mobile app development company. How to increase online business reviews for your business?
No matter what category of business you fall in, the consumers' behavior while shopping online is the same either you are a software service provider or a skincare brand. People check for the reviews you have acquired from your previous customers on different platforms, including Google customer reviews, Facebook customer reviews, and other social media platforms ratings. Google customer reviews are also quite a noticeable element for customers as it might be the first thing they come across while searching for a specific product. According to Reevoo stats, 50 or more reviews per product can result in a 4.6% increase in conversion rates.
Understanding the importance of reviews for your online business, you might start thinking about how to get customers to leave reviews?
Your business might be doing well to a certain extent, but you need to grow and thrive more. And for that, you need to get customer reviews.
How to Get Customers to Leave Reviews?
If you run an online business and still wondering how to encourage customers to write reviews, read on to build a strategy to get customer reviews and boost online sales.
Show Good Gesture to Get Customer Reviews
Whenever I personally found someone with an outstanding gesture or a welcoming attitude, whether shopping online or in-store, I intrinsically develop a liking and respect for the company. When the customer has compassion for your company, they willingly write a review for your business and support you naturally.
Train your employees and customer representatives to behave really well with every customer they chat with. Try to solve their problem to the most take their problem as yours because eventually, it becomes your problem if your customers are not happy with you.
Doing something extra for them will make them write a positive review for you. Make your customers feel that you are doing something extra for them by offering them personalized messages and personalized offers. Today, most of the online stores are putting efforts to improve UX and CX. This contributes to getting customer reviews and increasing overall sales.
Create Different Spaces to Get Customers to Leave Reviews
Your website is good to rack up a heap of positive customer reviews, but before your potential customers travel up to that point, offer your customers to write a review for your online business on any of the online platforms they easily can. BrightLocal survey founded that Facebook and Yelp are the most trusted platforms in the U.S for the customers to learn about a company's online reputation. Make sure you have an online presence on every popular social media platform so potential customers can easily find you. Here's what you can do to encourage customers to write a review.
Get your business profile on yelp y using Yelp for business owners.
Facebook is the most popular social media platform to learn about the reviews of a company. Use the Facebook business page to get in the reach of your potential customers easily and increase Facebook customer reviews.
Google Customer reviews play an important role in setting your business' online reputation. use Google My Business to get your company on the most used search engine. Through google customer reviews, potential customers are allowed to find you even if they are looking for relevant information on Google.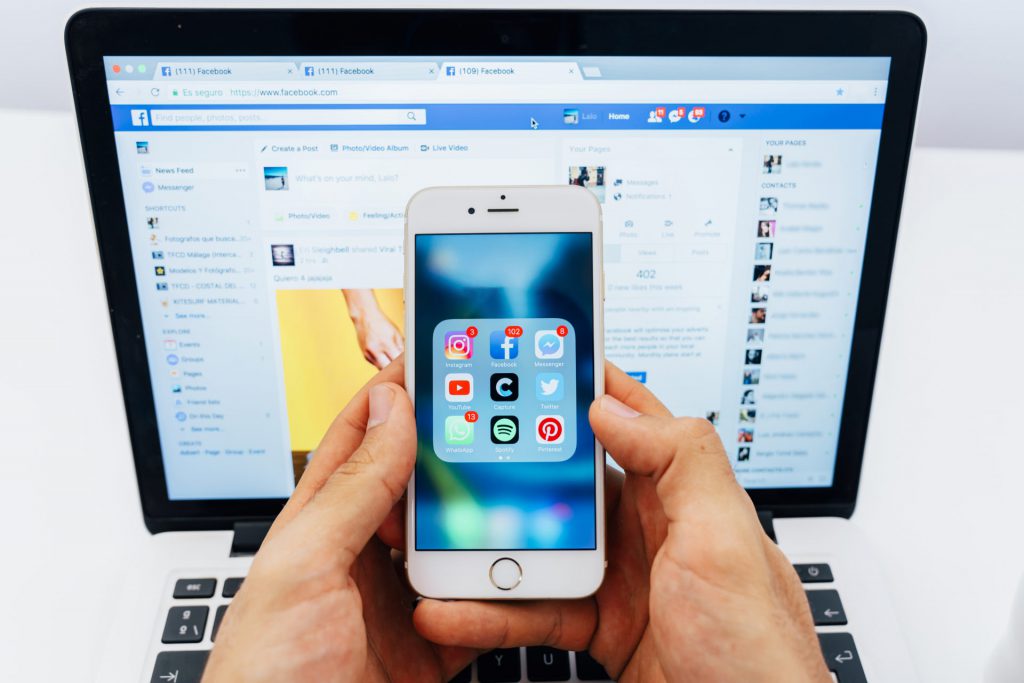 Ask The Customer in Person
There is no bad in asking directly to the customer to write a review for your online business. You can increase your online business, Google customer reviews. If you have traveled in Uber, you might have come across a captain asking for a better rating, and if the service is satisfactory, you do give the ratings. This is how you can ask your customers to write a review as a favor in exchange for your excellent services. If they are satisfied with your product or service, you will surely get customer reviews.
Ask at The Right Moments
Asking at the right time and place is important for increasing your chances of getting customer reviews. Therefore, make sure you do it at the right time, complementing the avenue you want your customer to leave a review. If you want your customer to leave a review on Facebook, ask them on messenger to leave a review. If you want them to write a customer review on your website, provide them with the link where you want them to write a customer review.
Offer Incentives
Offering incentives for writing review is one of the most effective methods. This way, you compensate your customers for the time they are devoting to write a review for you. Offer some prize or discount code to them so that they willingly share their review for the product or service you offer them. you can also offer them a chance to enter in a contest for lucky draws, a free ice-cream or coffee, prizes, or even some cash to get customer reviews.
Check-ins are also a great way to gather a positive impact on social media. the more people check-in for your place, the more recognition it accumulates. Ask your customers to add check-in to get an incentive from your company.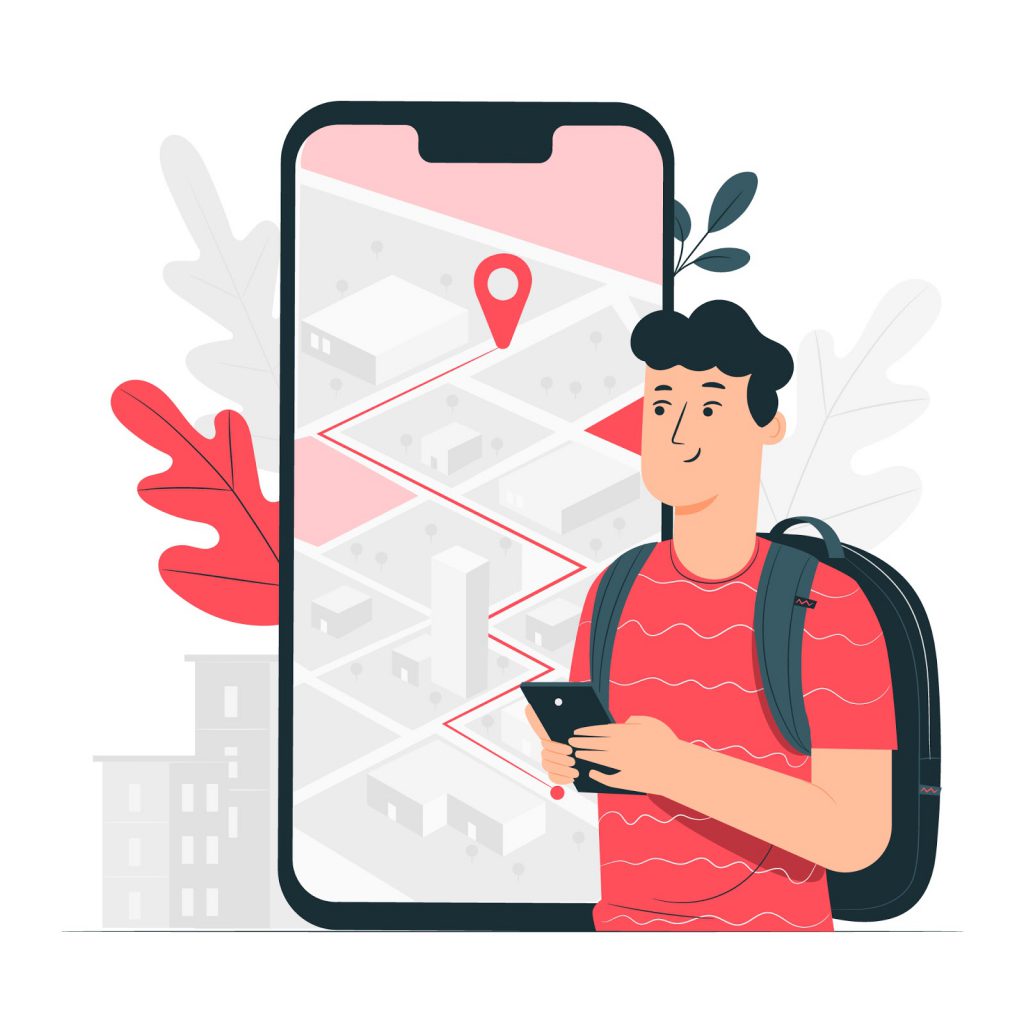 Respond to Reviews
Harvard Business Review suggests that companies that respond to negative reviews online end up getting better ratings overall. This occurs because by offering your concern and sympathy for any unfavorable action, customers naturally get an idea that you value them. Since your customers also have feelings, and the value of empathetic and compassionate customer service brings an upward lift in overall reputation and total reviews, mostly positive ones.
Conclusion
The rise in review influence initially created a sense of control over the online reputation for businesses, but now businesses are putting better efforts to make their work better and to encourage customers to write a review for them. This has led many online businesses to offer perks in exchange for reviews, particularly positive ones. Answering many of the companies' concerns that "how to encourage customers to write a review?", it is recommended to offer prizes as a reward for writing positive reviews and adding check-ins.
Here, it is quite obvious that reviews can be negative, too, along with the positive ones. In case of getting a negative review, respond to the review in the best possible manner to shape the organization's online reputation. Responding constructively to the negative reviews sets a positive overall image of the company and contributes to the better rating of the company.