National Retail Federation reported that new record was set which with $3.3 billion were spent online on last year Black Friday (Adobe) that benefit retailers up to 40% of their entire year revenue in the last profitable time of the year.
But how did online retailers straight went from zero to hero sales within four days? how should one prepare eCommerce website for such scale on this Black Friday?
Well, as we all know BFCM, Black Friday Cyber Monday has tied many hands to spend till November meanwhile online retailers are enthusiastically preparing to equip stores for optimal sales.
We have mention best ways to prepare your eCommerce website before BFCM so that you too may grip on this big day
Let's Begin!
Checkup
Despite the fact that Black Friday will drive massive traffic to online stores, however, rule and strategies to keep the audience engaged will practically remain same. While planning to stock up the variety of different products, ensure that product images, price tag and product visibility should stand as crystal clear. Consider your visitors like animals, they will fetch what they need and hunt it. A slight glitch, resistance would spoil the flow and quickly shift and trigger visitors to hop onto other sites. From add to cart to signing up, your ecommerce website should act and give silky experience in order to provide seamless engagement. With all stock to inventory checkup, continue to know how custom eCommerce website development wins most out of not only BFCM but other holiday retail treasures.
Customize
Ecommerce store should make customers feel like home, easy to navigate, know what is where and easy access to anything. Save customer's time and let them munch with feasible auto-fill checkout form that will relieve them from entering address again and again with slicker checkout. With customization, you can also add as many payment methods as you prefer. Be it PayPal, Skrill, Mastercard or American Express for win-win sales.
FOMO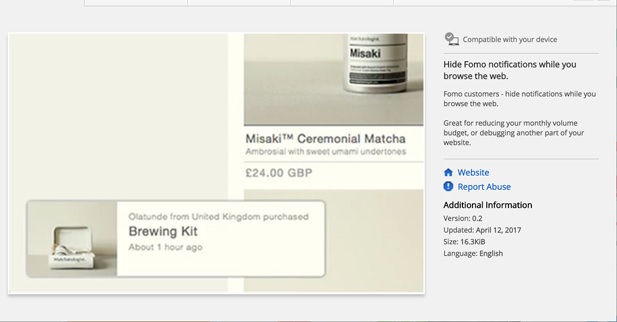 With jaw-dropping discounts and sales offer nobody would risk to miss out any product that pop-up at the corner. FOMO, which previously known as Notify and now commonly used as a term called 'Fear of Missing Out' is one such proven tactic to leverage sales. With customize ecommerce website development, you can let visitors notice recently purchased products at a corner with a notification to let them feel they are not alone to buy here.
Freebies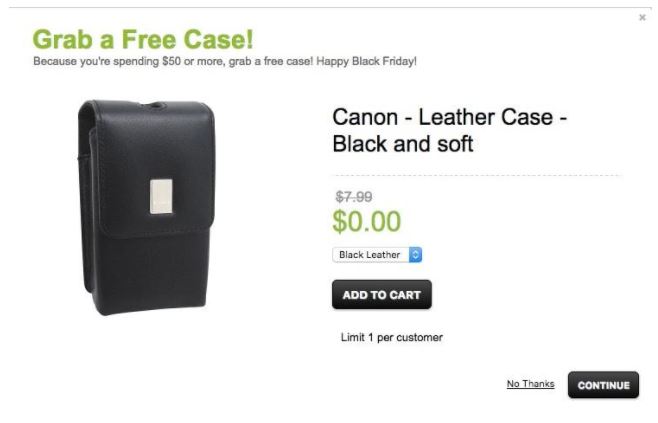 You must have tried several ways to give discounts, most retailers use code that made customers do extra work for remembering, learning, saving the code or pasting them in memos just to use it. Just not to miss it. But this Black Friday turn discounts into freebies with a particular range of purchasing which eventually trigger them to buy product instantly.
Pop-ups
Customization is a treat for online stores. If you ponder why each online store embraces visitors with 'annoying pop-up' is because these are the most effective methods to capture emails. Plan attractive offers and schedule them. With customization in ecommerce websites, you can add not one but many pop-ups in different styles to crawl in.
More is More!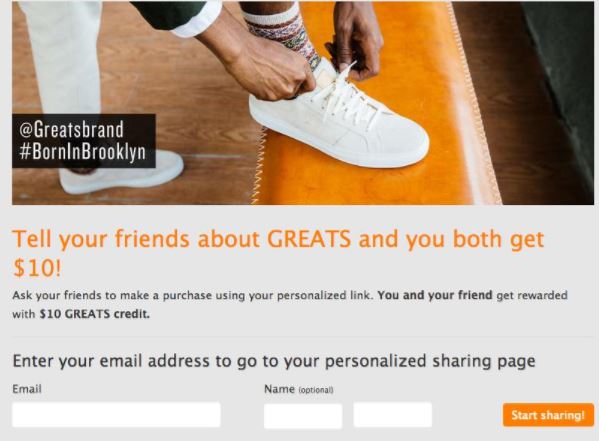 With custom ecommerce website development and designing you can surely drag in sales by adding referral-based offers for discounts. If you succeeded in running the campaign on Black Friday, new customers will entail more sales by referring their friends to avail discount mutually.
Restock
Though 'Sold-out' can be a retailer's eye-candy, on the other hand, this would be an intense grief for your customers. Delight them by asking their email address to notify them when you restock the product. Certainly, thousands of retailers already use this customized feature for products that are most in demand to restock product at end of Black Friday we recommend to add this too.
To drive massive sales, thrive your online store and make most out of BFCM, it is highly essential to implement latest strategies and drop the old ones. This is only possible when one acquire a robust eommerce website that is customized with features that leverage sales and build credible presences among the crowd.