Artificial Intelligence is simply intelligence demonstrated by machines. It has become a catalyst in Mobile Application Industry. In the past few years, the use of artificial intelligence has grown at a furious pace, and now we see mobile apps and smartphones empowered with AI technology.
Mobile apps are no longer a simple piece of software that entertains uses, but they can now understand and assist users. With AI integrated mobile apps, customer experience is enhanced to another level. The following are the popular areas where AI is making changes drastically, and businesses who still don't use these modern technologies are on the verge of being left behind in the tech race.
Artificial Intelligence and Internet of Things (IoT)
The blend of Artificial Intelligence and IoT has revolutionized the mobile app experience. AI, combined with IoT, has uncovered a bunch of new opportunities for entrepreneurs and app developers. AI collects data while the customer uses the device connected via IoT. This real-time information can be used to personalize the user experience. Moreover, AI helps to improve security and safeguard users' privacy.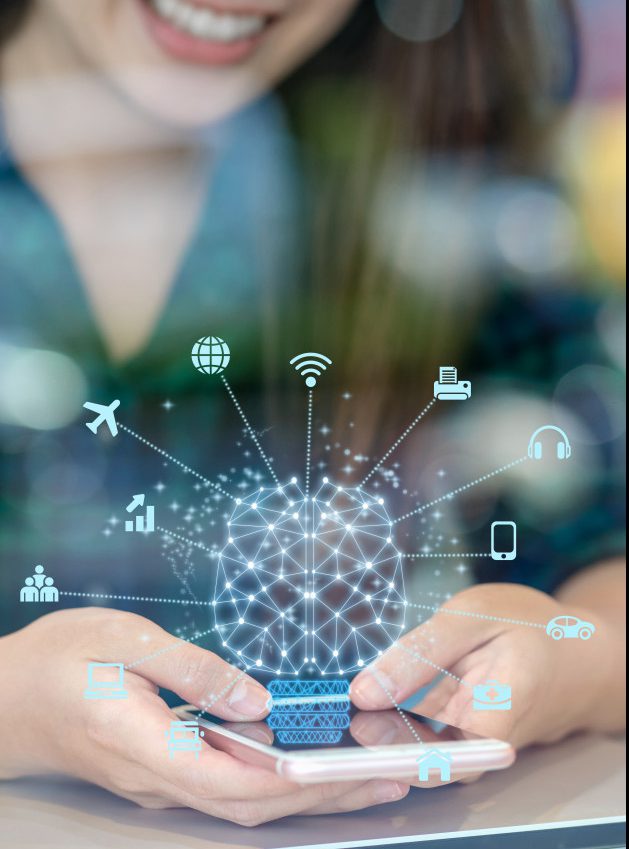 Personalized Content with AI
One of the most used and widespread applications of Artificial Intelligence is machine learning. Businesses can make use of this technology to gather vast amounts of data and extract meaningful findings from that. These days, businesses want to reach their target audience and put their focus on potential customers instead of advertising to just everyone. Big Data and machine learning help businesses achieve their goals and reach their potential buyers in reduced time.
Another significant emphasis of a business is to offer personalized content to its customers so that they are kept connected with the brand. This makes them aware that you are continually putting their efforts to help your customers find the best product they need. With the integration of AI, they can find the product they love and exclude the ones they don't like. Customization thus helps to improve the customer experience, increase satisfaction, and ultimately generate sales.
Enhanced Security with Face Unlock Feature
Apple initially introduced the face unlock feature back in 2017. Now, this feature can be seen in every latest android and Apple smartphones. Some mobile apps also offer face recognition feature to enhance security. Moreover, smart photo filters on Snapchat, Instagram, and other apps are also a demonstration of facial bio-metric identification.
Users can easily unlock theor smartphones using this feature. With AI integration, smartphones can identify the users face in different looks and from different angles. Moreover, the smart camera surveillance can help detects the users' faces both in dim and bright light.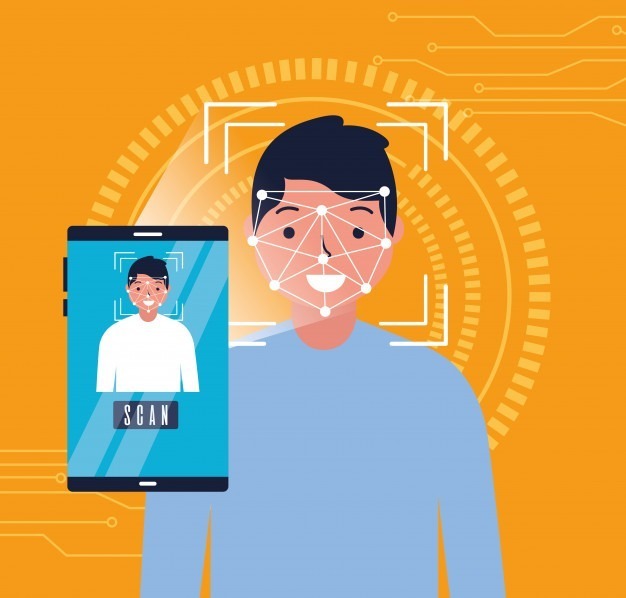 Personalized App Experience
The lack of personalization can make a mobile app boring and lifeless. The integration of artificial intelligence into mobile apps can make them offer a personalized experience to users, i.e., users are suggested with the data or information that might interest them based on the choices they made previously. According to the customer's buying behavior, the AI algorithm suggests relevant recommendations and sends personalized notifications.
Hence, businesses look ahead to improve users' engagement with an AI integerated mobile app that enhances customer involvement and satisfaction.
Improved User Satisfaction
Business owners come across hundreds of inquiries by customers on a daily basis. But, the good thing about those inquiries is that it revolves around a certain product, so most of them are of a similar nature and background. However, customers ask and keep asking certain things about your product. Their inquiries are not limited to specific business hours as well. They can ask any time of the day or night, and according to a business perspective, their querries need to resolve so that they do not distract to alternatives in the market.
Many well-known businesses already have a mobile app along with a website to assist their customers, and integration of artificial intelligence into mobile apps can make users more satisfied with the overall experience. For instance, Google uses Artificial Intelligence to suggest custom responses based on the email you received.
Solution with AI
Businesses can integrate AI or AI chatbots specifically in their mobile apps to respond to the customers' queries at any time of the day. Since most of the inquires are similar, custom responses can be saved and use when a relevant question comes from customers. This can reduce the effort of customer representatives, improve the quality of customer service, and speed up the time involved in resolving a query. When customers are attended and responded as a priority, it eventually improves satisfaction and increases sales.
Final Thoughts
AI has made a great impression in the mobile app market in a few recent years. As soon as AI is expanding into mobile app development, the task of mobile app developers is getting more complicated. The developers embrace the latest technology to keep their customers updated in a fast-moving market.
This results in a high amount of mobile applications on the App Store and Google Play Store that uses AI technology to offer a personalized experience to the users. There are some aspects in mobile that can be revolutionized using AI features, and the future of the mobile app industry is profoundly impacted by the power of artificial intelligence.