Mistakes are a part of life; it's how you learn. But they can also be time-consuming and cause irreversible outcomes, especially if you're a startup web development company.
But what if you knew the possible mistakes, then you could prevent yourself from the aftermath by taking measures during the development process.
That's exactly what I am going to provide you today, I'm going to reveal to you some of the most common mistakes made by startups in websites.
1. WEBSITE SPEED

Our fast moving society and technology advancements have further lead to the decrease of human attention span. Consumers want results and they want it fast, no one is going to wait around on a slowly loading page, especially when there are numerous other options. If you can't deliver the speed, then they will simply move on to a new website.
Statistics have shown that a slow website reduces your customer satisfaction by a striking 16%, not only this but 40% users tend to abandon sluggish websites.
Here are some facts and figures that you should remember while designing your next website:
About 48% of visitors want a page to load within 2 seconds
14% visitors will choose to shop someplace else, thus abandoning your website
If a page takes more than 3 seconds to load, visitors will bounce
A slow loading website is one of the crucial mistakes made by startups in websites:
Decreases user experience due to the lack of system efficiency
Reduced website traffic due to poor performance
Lack of customer loyalty over a period of time
Reduction in page ranking
The decrease in sales and business growth
Most definitely, a website that loads fast is a crucial requirement for all startup web development companies.
2. EXCESSIVE ADVERTISEMENT (One of the major mistakes made by startups in websites)
Don't you just hate it when you're just about to listen to your favorite track on YouTube, but you have to wait a millennium to skip the ads; Exactly, it can be pretty frustrating.
Nobody likes to visit a website, with excessive ads that overpower what they were initially looking for. You want your website to be clean-cut, well designed and straightforward, advertisements can actually clutter your website and make it less approachable.
Don't forget human psychology when you're designing your dream website. Most consumers tend to ignore ads, generally because they are used to seeing them almost everywhere and just don't find it valuable.
Excessive ads can lead your company to the following setbacks:
Viewing Complications:
Too many commercials and pop-ups can cause technical problems to your website including website lag and browser complication. This leads to customer dissatisfaction.
Cluttered Websites:
Ads are generally designed to grab the users attention, this will distract your consumers and lead them away from the actual web content.
Internet Fraud:
People are afraid of internet fraud and avoid looking into ads or purchasing because debit and credit card information can be easily stolen.
Unprofessional Profile:
Viewers find pop-ads really annoying and use ad blockers to dispose of them. This type of annoyance can be time-consuming and give an unprofessional vibe to your site.
3. BROKEN OR MISSING LINKS
In simple words, broken links are web pages or hyperlinks that lead to 'not existing' or 'page not found' error.
Take proper care while formulating links that you will be referencing in your site, you do not want to lead your users to a dead end. Also, make sure that your website URL functions properly otherwise your efforts are going to be wasted.
Broken links can cause customer frustration and lead users into thinking that you lack proper administration.
Broken or dead links are no doubt one of the major mistakes made by startups in websites,
They may be caused due to:
Wrong URL or typo in link building
Changed or removed link
Access not allowed by the web owner
Change in domain CMS
Link breakage can cause the following disastrous outcomes:
Loss Of Navigation:
A broken or dead link can destroy your website navigation and you can risk losing your site permanently.
Reduction In Website Ranking:
Lack of proper navigation can negatively impact search engine ranking.
Decreased Revenue:
Website traffic will be reduced and cause a drop in sales and valuable customers.
4. POOR WEBSITE NAVIGATION
Visitors don't like to be kept waiting and want to find the required information within seconds, the quicker and simpler you make it for your customers, the more website traffic you will drive.
"Easier navigation can improve customer return and also boost revenue."
However, many startups forget the importance of faster and accurate navigation which leads to lower website usability.
Poor navigation is caused due to the following reasons:
Improper Navigation Layout:
The standard layout for navigation placement is vertical navigation across the left side or horizontal navigation across the top. Any other placement can lead to frustration and visitors may choose to leave your site.
Generic Labeling:
General labels such as 'Products', 'what we do' or 'how we do it', don't tell anything about what you actually do or what you provide. Using keywords that are SEO friendly and use of descriptive labels will help you minimize this setback.
Cluttered Navigation System:
A website with numerous menu options looks terribly complex and unapproachable, there is also a chance of you customers missing out the important things. In order to improve your navigation, try to give less yet authentic options.
Statistics show that about 60% visitors, abandon the website within 2 minutes if they face difficult navigation. So once you have developed your website, make sure that the content, guidelines, and navigation are properly functional and customer friendly.
5. LACK OF SOCIAL NETWORKING 
Social media delivers platforms that you can use to draw website traffic, these social media platforms add a number of benefits to your website; Which will definitely take you ahead of your competitors and boost your website's revenue.
Benefits of linking with social media accounts are listed below:
Increasing Your Brand's Awareness:
Using social media advertisements and keeping your followers updated with interesting aspects and projects of your company can have a positive impact on your business growth.
Reviews Showing Brand Loyalty:
Most consumers prefer to read tried & tested reviews on social media about your brand, this can give your customers an insight about your worth and also build customer trust.
Increase In Website Traffic & Lead Generation:
Social media is a great way to enhance your website traffic, the more people know about your brand the more consumers you will get.
Boosting Sales And Revenue:
Again, social media followers can contribute to your business and improve your sales & revenue.
Reduction In Marketing Cost:
Social media sites are free of cost, you can also create a business account and take advantage of increased consumer interaction.
Startups that miss out on linking with social media sites, miss out on vital features that lead to business growth.
6. LACK OF CLIENT PARTICIPATION
A simple mistake some startups make is not coordinating with their clients. Lack of coordination can lead your hard work and website development to havoc.
Suppose you have already developed a website and added some features and designs without the consent of your client. In that case, much is going to go down; including your valuable time, money, and hard work.
Client satisfaction is a critical aspect during website development, it's what you are working for.
In order to meet your client's expectations, maintain proper communication to prevent yourself from making any unknown mistakes.
Follow the given procedure:
Educate Your Client:
It just so happens that some clients can make requests, improvements, give ridiculous suggestions that are impossible and frustrating. In that case, it's best to give your client a bit of technical insight and educate them about what they can and can't expect.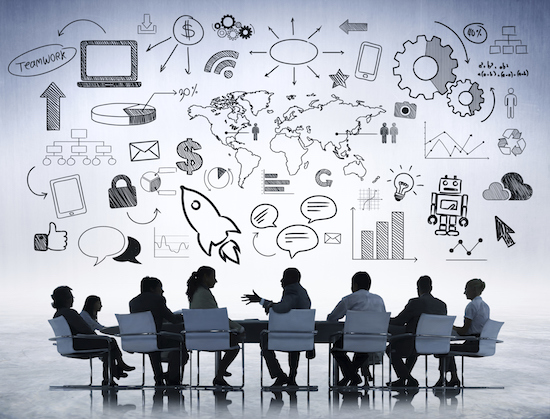 Thoroughly Ask For Your Client's Preferences:
Before you start off in your venture, make sure that you understand what your client desires. This will save yours as well as your client's time.
Provide Your Client With The Mockup:
Providing your client with some form of the blueprint, will ensure that you're on the right path and remove any confusion before you start implementation.
Develop A Prototype:
Prototyping is the best way to demonstrate the usability and efficiency of your website. Find web developers for startups that are keen to deliver quality products to clients.
Keep Your Client Updated:
Constantly updating your client throughout the development process can ensure the authenticity of the final product.
7. LESS FOCUS ON DESIGN & LAYOUT
The overall look and feel of a website is just as important as the content.
Common mistakes made by startups in websites that lead to an unattractive and an unengaging website:
Inconsistency Of Web Design:
Suppose you're building a website for a flower shop, you decide to use a metallic looking color pallet. Now, why would you want your site to look like a mechanics shop?
You see, it's crucial to design the site according to its use, otherwise, it can cause some serious misinterpretations.
Unorganized Content:
Content is very important for a website because it's the key element that drives traffic to your website. Most web design companies for startups, forget this key factor. A worthy website content must have proper paragraphs, authentic keyword optimization, and readability.
Inappropriate Color And Font:
Startup designers decide to use vibrant colors, with a number of different font styles and totally ignore the importance of whitespace. However, an engaging site must deliver a uniform, professional, yet attractive layout.
For this purpose, you will have to hire professional UX & UI developers so that you can have a site that lures users and provides an unforgettable user experience. While developing your website, make sure every interface is easy to interpret and user-friendly.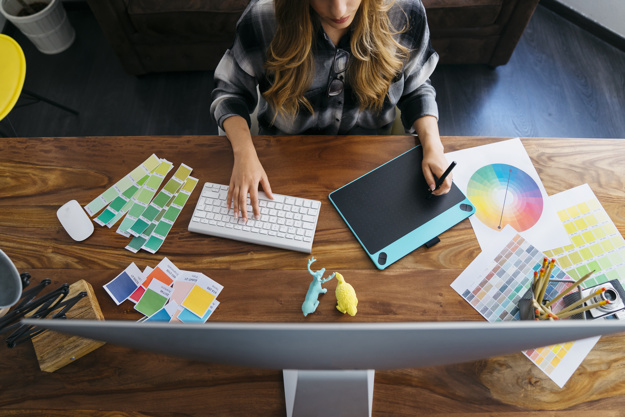 Value your time and make wise choices, take measures during the development process so that you don't have to dwell on fixing errors later.