With the world accelerating on the fast whirl of modernization in every bit of life, people expect better and customized experience when they visit a website. No doubt, its prominent face of technology in the modern world. This is what propelled web app development companies to think and design websites that are better and engaging for the website visitors rather than those old website experience of the early 2000s.
Amidst of all this technological evolution in all this world wide web, what changes the picture traditional website experience is Artificial intelligence web design. AI in web design is redefining all the conventional web app development concepts and taking it to another level, where the major focus is UX. Businesses are strongly focusing on delivering the utmost user experience to the website visitors to stay prominent among the long list of competitors in the industry. However, before we further move to understand how AI benefits web application development and design, lets briefly revise what is AI.
What is Artificial Intelligence?
Artificial intelligence is a branch of Computer science which focuses on empowering machines to think and work like humans. The activities that AI performs include learning, planning, problem-solving, decision making, making predictions, voice recognition, and more. In short, this field of study work on making computers smart. It enables machines or computer programs to learn and think. AI-enabled efficient systems are helping to make progress in every field of life, making it better, easier, and improved.
Artificial Intelligence in Web Design and Development
AI in the web design and development industry focuses on automating the design and development of websites and its graphical content. This sort of work is specifically termed as ADI or artificial design intelligence. Consequently, we have many tools available for automating the website development process, for instance, The Grid, Wix ADI, B12, and Firedrop.
1) The Grid
One of the most foremost entrants into the artificial design intelligence or artificial intelligence web design market is The Grid. The Grid uses AI agent "Molly" to perform its AI integrated operations of the web application development process. It interestingly possessed the capability of implementing five color palettes to a particular site in over 200,000 unique ways.
2) Wix ADI
Wix ADI is another popular AI website builder. This enables users to build a basic website independently by using the provided content. The platform also suggests many different design options to choose from. Moreover, it's capable of performing the re-formatting operations itself as per the preferred input of choice.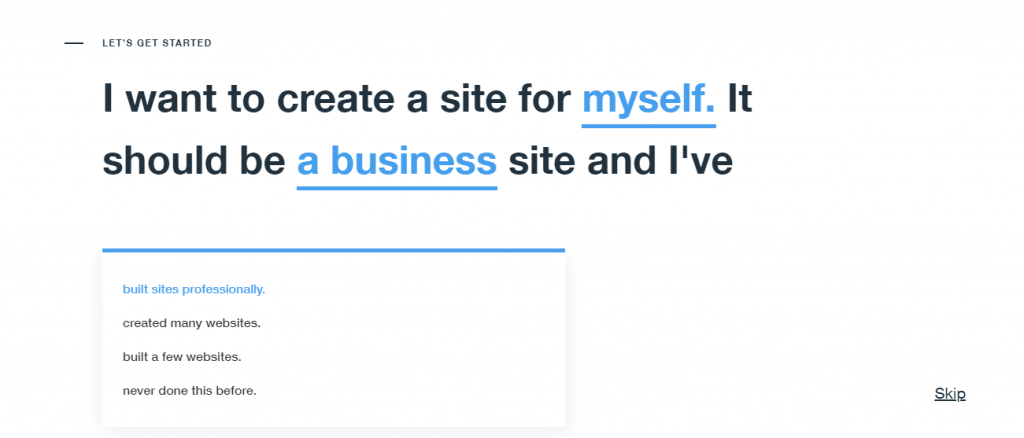 3) B12
B12 is an artificial design intelligence tool that uses human-assisted AI to build a website within the budget of small businesses and startups. It lets users get their initial draft, and by choosing among the given options, users get a custom mock-up. If the user likes the design, they choose to move on and work with B12's human designer and developer to further customize their website. This ADI platform provides optimization for both desktop and mobile viewing experiences. It helps users get their website fast and cheap.

4) Firedrop
Another artificial intelligence web design and development tool are Firedrop. All it requires is to answer some strategically defined questions based on which it comes up with multiple recommendations. Then, the user chooses from them and gets a website designed.
5) Adobe Sensei
One of the most popular features of Adobe is Sensei, as it has released a wide range of automation opportunities for design. Adobe has created a versatile design and development tool. Adobe Scene switch can automatically customize elements of an image by identifying a wide range of patterns and modifying them by editing, refining, and other design processes. For instance, if a user wants a forest at the background to be replaced with hills, the scene switch has the ability to automate it.
How ADI Help Businesses?
So, we have got all these ADI tools to build a website for business. This could help small businesses to have their own website inexpensively at the beginning of their business. However, they still have not come close to mimic humans. Therefore, it would be quite an immaturity to expect AI web design tools to deliver miraculous results with bespoke customization. This is probably because it is still at an early age and requires more time to develop fully. While using ADI tools, one might come across to the point that there are still limitations in independently making websites and adjusting components.
The Potentials of ADI
Despite all, AI in web design can provide small businesses with a basic website in their budget. The advantageous side of these AI-enabled web design tools is that they don't delay work. They allow customization and provide multiple options to choose from. Moreover, these artificial intelligence web design tools do not ask for extra-incurred charges in the middle of work. But again, these auto-created websites and design adjustments are not always up to the standards of professional web app development services. In a few website requirements, the service is sufficient but in most cases, they leave so much to be wished.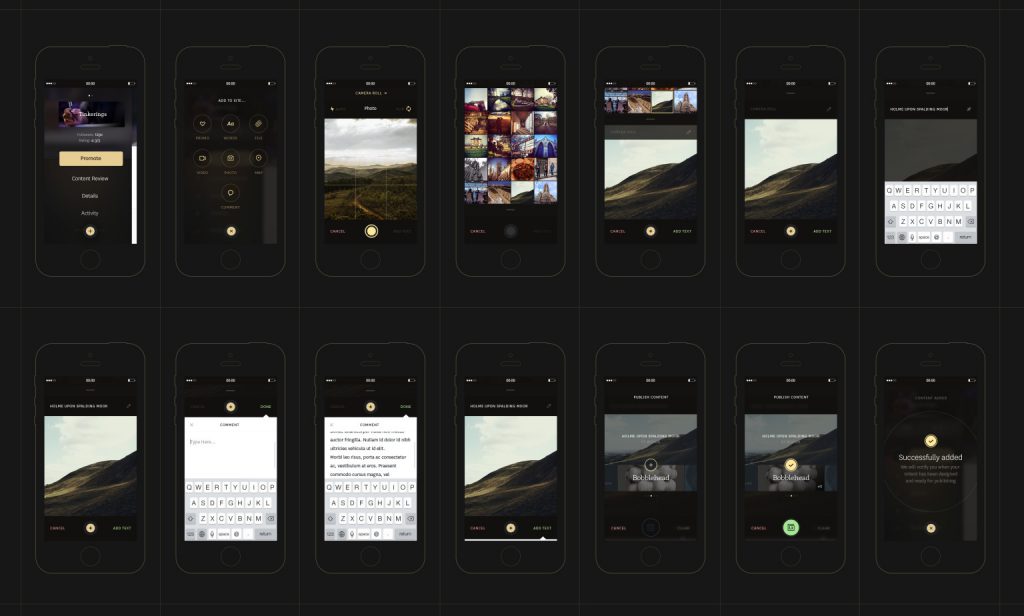 When it comes to performing detail-oriented tasks like cropping images that require complex detailing, an AI web design tool does not match up to that of a professional human Web Designer skills. So, we can conclude that AI in web design has still not reached the level to replace humans. However, this does not mean at all that there isn't a possibility for future opportunities for ADI to make a hit. Today, it has the potential to serve as a worthy facilitator for human designers and developers, helping them to save time and cost.
Artificial Design Intelligence Assisting Web Designers and Developers
Artificial intelligence incorporated tools in web design and development still lack up to human perfection. In the meantime, its skills suggest that they have the potential to match level expertise in the near future. The Auto-created websites still do not produce the desired results, however, it gets the basic job done. There are a lot of basic tasks that take too much of designers' and developers' time. With the help of ADI tools, these basic but time-consuming tasks like image-editing and predictive coding can be handled distinctively.
Conclusion
Artificial intelligence in the web design and development industry still has a long way to go. But, up till now, it has achieved an extraordinary mile, that no one imagined just a decade back. Predicting the future of AI-powered web design and development, there is a possibility that AI web design tools will make its mark.