A Human Resource management system is a modern face of talented, responsible, punctual, and result-driven Human resource teams. When everything in every field has evolved with technological growth, human resource management is no exception.
Today, when all of us are witnessing a massive change in the way organizations operate and function, we have to keep up with the pace. Everything around us has been upgraded to another level to make things better, easier, and simpler. Added, we are constantly striving to make things work better in favor of our company and employees.
You must have heard about the perks of working at Google and other tech giants. All of this is possibly because organizations want operations to run smoothly and employees to stay satisfied. Employee satisfaction leads to greater perks for employers in the form of improved work efficiency, dedication, and productivity. Employee management is crucial in making employees satisfied. Therefore, HR teams work tediously to ensure vigorous employees' involvement, performance, and management. This has led the companies to adapt HRMS to better manage employees and operations. An HRMS software helps Human resource teams to make HR processes efficient, on-time, and result-driven.
What is HRMS?
A Human Resources Management System or HRMS is typically a software application that comprises features for common human resources management functions, including attendance management, payroll, leaves management, employee benefits, administration, recruiting and training, and performance analysis, review, and appraisals. However, different HRMS software may include different features depending on the custom requirements, the budget of the client, or built-in features of a product from a web application development company.
What does HRMS do?
Human Resource Management System is a software that facilitates HR teams and administration to handle several human resource functions via using HR technology. HRMS software is used to enhance work efficiency and business productivity by automating iterative and manual tasks.
Why Your Company needs a Human Resources Management System?
Human Resources management software is available in the diverse range, including Human Resources Management Systems (HRMS), Human Resources Information Systems (HRIS), and Talent Management Systems (TMS). Regardless of different names, all of the HR software aims to achieve a similar function. The basic functions that an Hr technology aims to fulfill include employee data management, payroll management, leaves and attendance management, and other admin operations.
The use of HR technology has enabled Hr teams to contribute their time to more important tasks instead of working tirelessly on manual and other repetitive, regular tasks. Hr tools and software streamline and automate three basic functions of human resource management; attendance management, payroll, and leaves management. Some include benefits and evaluation features too. An organization looking forward to adopting an HR technology can expect and demand the following features in an HRMS software.
Features of Human Resource Management software
Payroll
Time tracking
Attendance management
Leave application and management
Benefits management
Employee Portal
Training and learning system for new Employees
Additional Features:
Recruiting
Applicant tracking
Performance tracking and evaluation
A human resource management system can benefits an organization in multiple ways. Let's explore all of these in detail.
Employees Management
It is mandatory for an organization to manage their teams efficiently. Companies focus on their employees' management to make it easier for them to train, educate, grow, and nurture the existing staff to make the best out of them. An efficient HR technology helps the organization to manage their teams effectively while staying in budget. It helps in data storing, employees' evaluation, and tracking to pinpoint their performance and accordingly plan training and development strategy.
Moreover, appraisal management enables the HR manager to smoothly tackle the process from scheduling meetings to storing performance reviews and feedbacks. This also helps the organization to conduct transparent appraisals.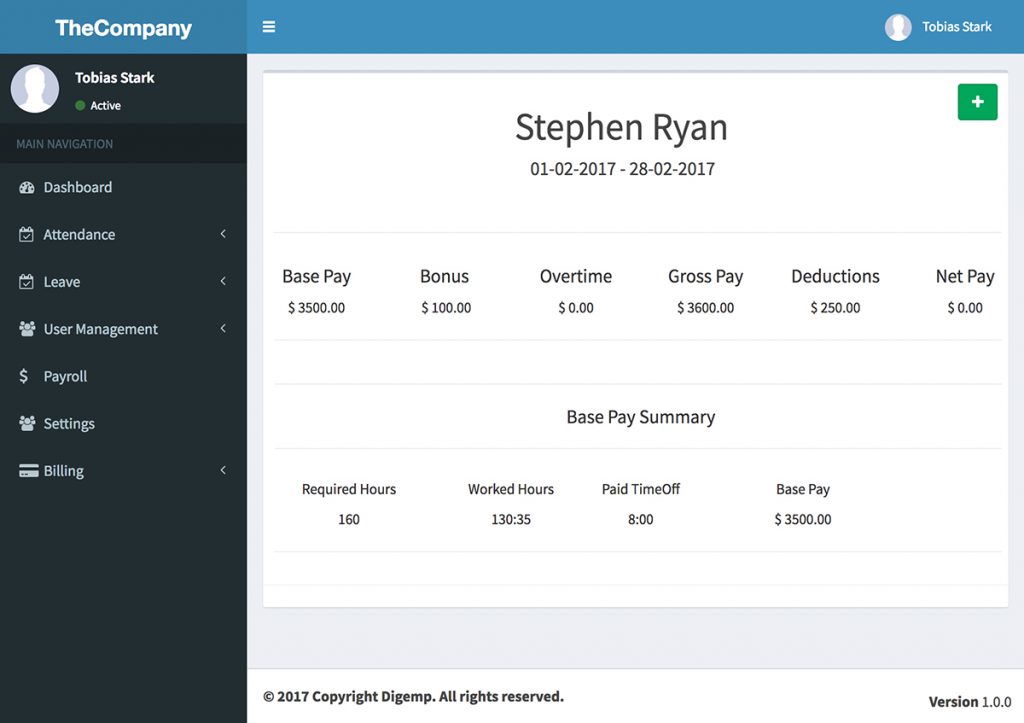 Attendance and Leaves Management
Tracking and keeping a record of employees' leaves and short-leaves manually can be time-consuming and chaotic for Hr teams, particularly in a large-scale organization.
A functional and easy-t-use HR solution can help employees and HR teams to efficiently manage leaves. It makes it simple for the employees to create leave requests and get them approved by their line managers or responsible HR person. Moreover, with the attendance management system, employees and HR can check remaining leaves, calculate leaves encashment, and handle leave requests. Easy management of leaves results in simpler payroll and on-time salary disbursement. This leads to major employees' satisfaction and results in the overall betterment of the company.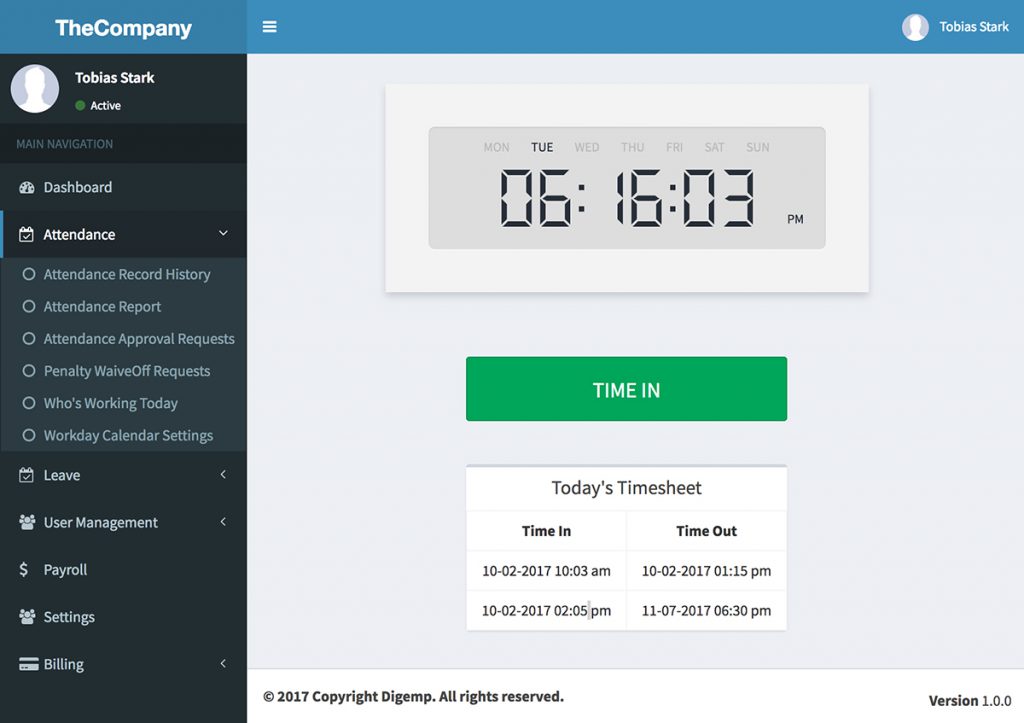 Smooth Data Management
An HRMS software application collects data and allows HR teams to access the information anytime and anywhere. The data is thus available a few clicks away can be viewed and retrieved anytime. This helps you in data analysis for identifying and resolving problems and issues. On the other hand, a paper or filing system makes it difficult to collect, store, find, use, and analyze data.
Additional features:
Employee Self-service: Employees can create time-in and time-out, request leaves, and update their personal details with the permission of their direct managers.
Access permissions: Line managers and finance departments can access the information directly to make the process hassle-free with a reduced number of people engaged in a task. It also reduces the workload of HR and ensures the right employee or department gets direct access to their data.
Improved Productivity with Saved Time
Some tasks consume a lot of time of HR individuals.this may include employee data collection, leave allowance calculation, leaves approval, sickness record monitoring, training plans tracking, and expense logging and approval.
HR Automation systems lessen the time and effort each of these tasks may take to complete. When the HR manager receives a leave request from an employee portal, they no longer need to go through spreadsheets to check information on the leave status. It helps Hr teams to be more efficient and productive in less time regardless of the number of employees you deal with.
Additional features:
Reminders: You can set reminders for major events, including celebrations at the workplace, employees' birthdays, new hires, probation reviews, and appraisals, via a push notification automatic enablement.
Task checklist: it allows tracking to-dos and scheduling tasks to ensure on-time completion and delivery of all the tasks.
Email alerts: a human resource management system software can send automated emails for several events like requests or approval of leave adjustments and attendance issues.