One of the biggest challenges that every working person come across is being productive in the workplace. And the organization and scheduling of work are one of the major hassles one could go through. The work-related issues may vary in nature, and different people face different issues. However, whether you have to deal with short deadlines or workload that seems unmanageable for a single worker, there are chances that you might fall prey to "work stress." And, you need to deal with this problem smartly to tackle it or otherwise to massage, or anti-stress pills will do no ease.
The key is to organize your work smartly without being too much worried about it. many people at the workplace are, however, not very well organized. But all thanks to some amazing mobile app development companies, who have worked to fight against this issue.  These apps are making life easier and helping people to improve at their workplace with better organization and management skills. Thankfully, some mobile app development companies have worked on the following apps which are really helpful in organizing your work and helping you achieve better at your workplace.
Trello
One of the most popular and effective mobile apps for work and team management is Trello. Trello is an amazing app with some amazing features making it the most popular among smart project managers. The app enables users to interact with lists made up of posts representing ideas, tasks, and project goals. Trello is easy to use and has easy navigation for multiple users.
The app also enables members to add more checklists, attachments, comments, and cards. By using this app, it is easy for all the team members to get on the same page. It helps to keep the workflow smooth and organized. The app is available for free but also offers a paid version better suited for large scale organizations. If you want to develop an app with amazing features that makes it a success, read this blog on "Key Components to Make a Successful Mobile App."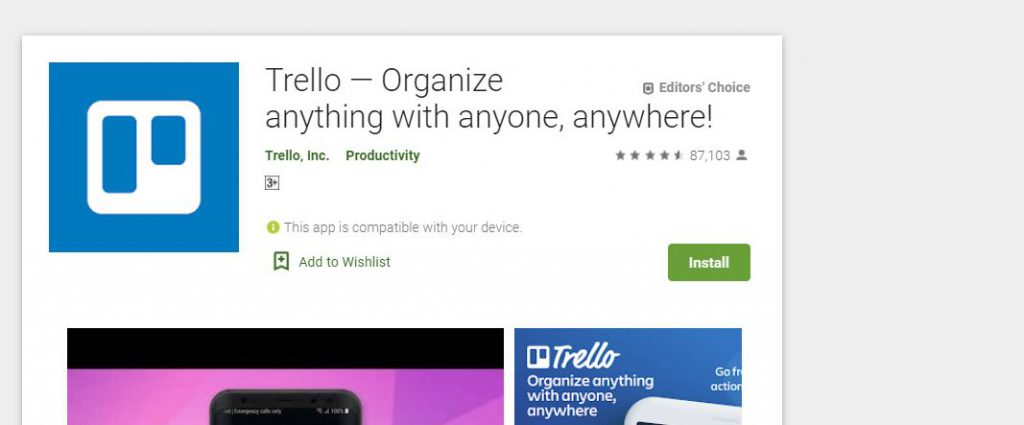 Any.do
Any.do is another app for organizing your work. The app helps the user to make their work more organized with an easy feature of setting up tasks. You can obviously do this with many other apps, but this one is available with better user experience and is more reliable among other apps in the market.
The app has different sections, namely "today," "tomorrow," and "someday." You can add points and drag and drop those points from one section to another. The app also enables you to attach notes, voice clips, and files to make your tasks easier with the useful features of the app.
The app also enables the user to set a pop-up notification option for them. it helps users to be reminded of their important tasks. The app offers both free and paid versions, but it is an extremely useful app even without going for the monthly paid subscriptions.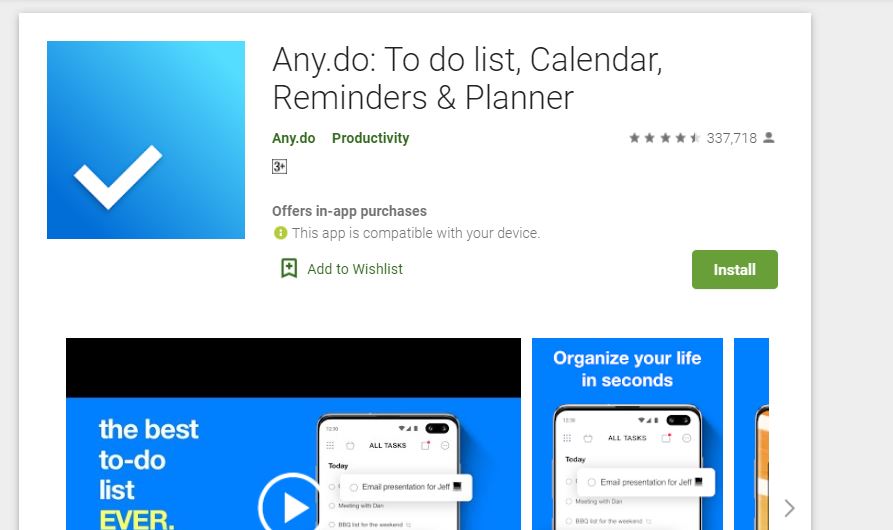 Teamwork
Teamwork is a project management mobile app. the app has some brilliant features, enabling the user to enhance their team performance. This app helps in assigning tasks and tracking the team's progress. Also, the app has made team communication easier and better.
The app gives us some major reasons to use this app for project management. It has a visual and intuitive interface. Also, it has brilliant features to manage all sizes of projects. moreover, the app has interactive charts that are printable. The app can integrate with Google Docs, DropBox, Freshbooks, and Harvest to increase its usefulness.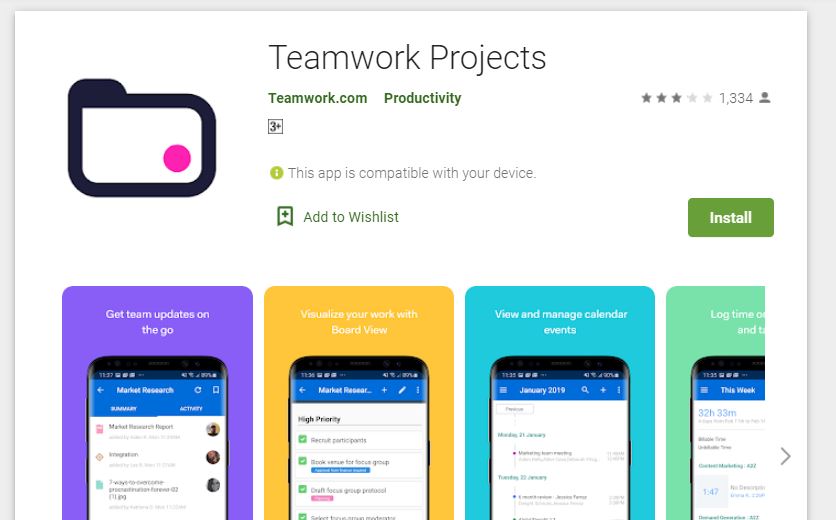 IFTTT
Another useful app for work organization is IFTTT. The acronym actually stands for "if this, then that, which clearly suggests that this app is a solution for every problem in project management and work organization. This app is really useful for organizing your work. Moreover, it can help you set up some processes for automation.
The app can save all of your Instagram photos to Dropbox. The app's features are customizable as per the user's needs and help to make the workflow smoother. It frees up the user from scheduling hassles and increases overall productivity.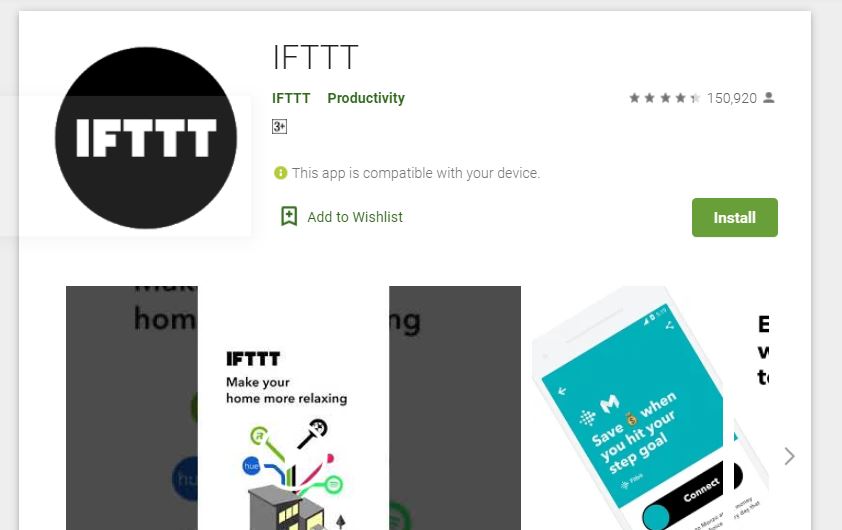 Todoist
Todoist is another listing app that is aimed to help users with their organization issues. This is a very nicely designed mobile app that will surely make your work life better. Thanks to the mobile app development companies who work to develop such helpful apps for users out there.
The app enables users to set up daily tasks, and the app itself recognizes the most repetitive tasks, so they get renewed on their own without the user input. Moreover, the app contains many other handy tools to make the list clear and decluttered. This makes it easily comprehensible for the user. It has a color-coding feature to mention priority and progress within the app.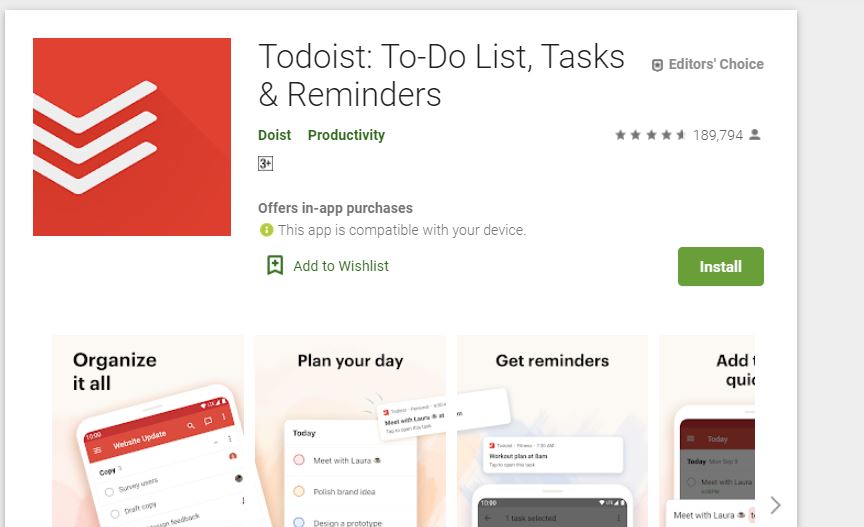 ClickUp
This is a mobile app that Improves the productivity for small teams. The app is quite similar to the popular organizing app "Trello" in terms of functionality. The app enables the user to create tasks, include comments, and tag people and conversation threads. They are also allowed to write in multiple styled texts.
The app has collaboration features, including the ability to catch notes and a built-in calendar. It enables user to switch between different dashboard views among Gantt chart, calendar, kanban, and list. Moreover, the notepad feature enables them to record clips, which can be converted into tasks. However, this app doesn't have the feature to sort tasks on a priority basis.