After Android 11, iOS 14 has been placed under the scope courtesy of its early build leak that has given hints to hardware and several software changes on the iPhone. Of course, the leaked code has unveiled much of what Apple might be working on in terms of new and upgraded features, but there is a high chance a lot of it won't make it to the official release, until much later.
Nonetheless, there is still a ton of exciting leaks revealing software and hardware goodies coming our way and let's dive into them.
Since this code has arrived months ahead from when Apple announces the final features hitting the new operating system itself – We will have to take in all the information as it is – leaks and rumors, nothing more. However, safe to say the discoveries haven't disappointed.
iOS 14: Software Leaks
Thanks to the leak of an early build of iOS 14 much have been uncovered in the realm of software. Let's have a walkthrough.
The List View Feature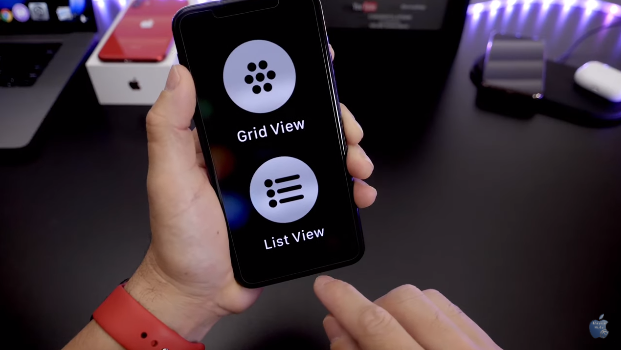 The iOS home screen may finally get the much-needed upgrade which according to the rumors, is a new List View of apps like the one present in the watchOS currently. This feature will make it easier to find your applications. What more is that the list view might come with various filter options, like one showing you applications that have unread messages or the ones that are least used. However, as to where exactly this screen will be placed is unclear.
This list view will also include smart suggestions powered by Siri. How will this work? 9to5Mac said that you will receive suggestions of which applications to use based on the time of the day and your location.
Which makes me wonder if it will ask me to play a road trip mix when I am on the road longer than one hour or so?
SchoolTime and Kids Mode
iOS 14 leaked code shows parental controls are coming to iPhones allowing parents to manage their child's Apple Watch, especially when they are in school limiting access to certain apps; as the rumored name of this feature is 'SchoolTime' suggests. This also hints that if this leak is indeed accurate, we will see expanded controls for parents in the upcoming Apple Watch Series 6. Therefore, a single iPhone will be able to manage multiple Apple Watch devices.
Clearly Apple has much instore for watchOS 7, as previously it was rumored that Apple is planning on installing blood oxygen level sensor hardware and software in Series 6 for the first time.
Improved Accessibility Features
Accessibility features are largely the focus of Apple as revealed in the iOS 14 code, which is great news. This indicates that the new operating system will allow iPhones, iPads, and more to sense sounds; like the doorbell or alarms and generate notifications or alerts, which will the users with hearing disabilities. Whether this feature will hit the Apple Watch devices hasn't been confirmed.
Augmented Reality App for iOS 14
This new AR app is reportedly codenamed Gobi. This application will enable users to get more information about the world surrounding them. For example, the phone's camera pointing at real objects will display information like its features and pricing details. Currently, this feature is being tested with Apple Stores and Starbucks; as the code suggests.
This AR experience is said to become a part of Apple's upcoming AR headset project as well.
Wallpaper App Integration
There are multiple rumors regarding what is happening to the wallpaper section in the iOS 14. However, the top prediction so far is allowing third-party apps to integrate their wallpapers into the native wallpaper section of the Settings app. In other news, transition wallpapers might be included – transitioning as the day go by, from morning till the dark sky.
Major New HomeKit Features
IoT mobile app development trends have become the present and future technology and Apple isn't slowing down in this race. Apple's HomeKit smart home framework is receiving three big features in iOS 14 and tvOS.
1) Automatic Home Lighting Adjustment
The current HomeKit has the ability to adjust color temperature manually but iOS 14 is upgrading it and relieving you of this duty. Yes, in iOS 14 the HomeKit will have the technology to automatically adjust light color temperature all day; without you having to do this yourself.
This automatic ability is currently being described as the 'Night Shift' feature for HomeKit lights. This feature is expected to gradually change the lighting temperature complimenting the outside hours; which according to the standards is cooler lights during the daytime and warmer tones when the night strikes.
The automatic detection and change in the lighting is definitely an upgrade for the HomeKit. In addition, a major security feature is coming to the HomeKit Cameras, as seen in iOS 14.
2) Facial Recognition Mechanism In HomeKit Cameras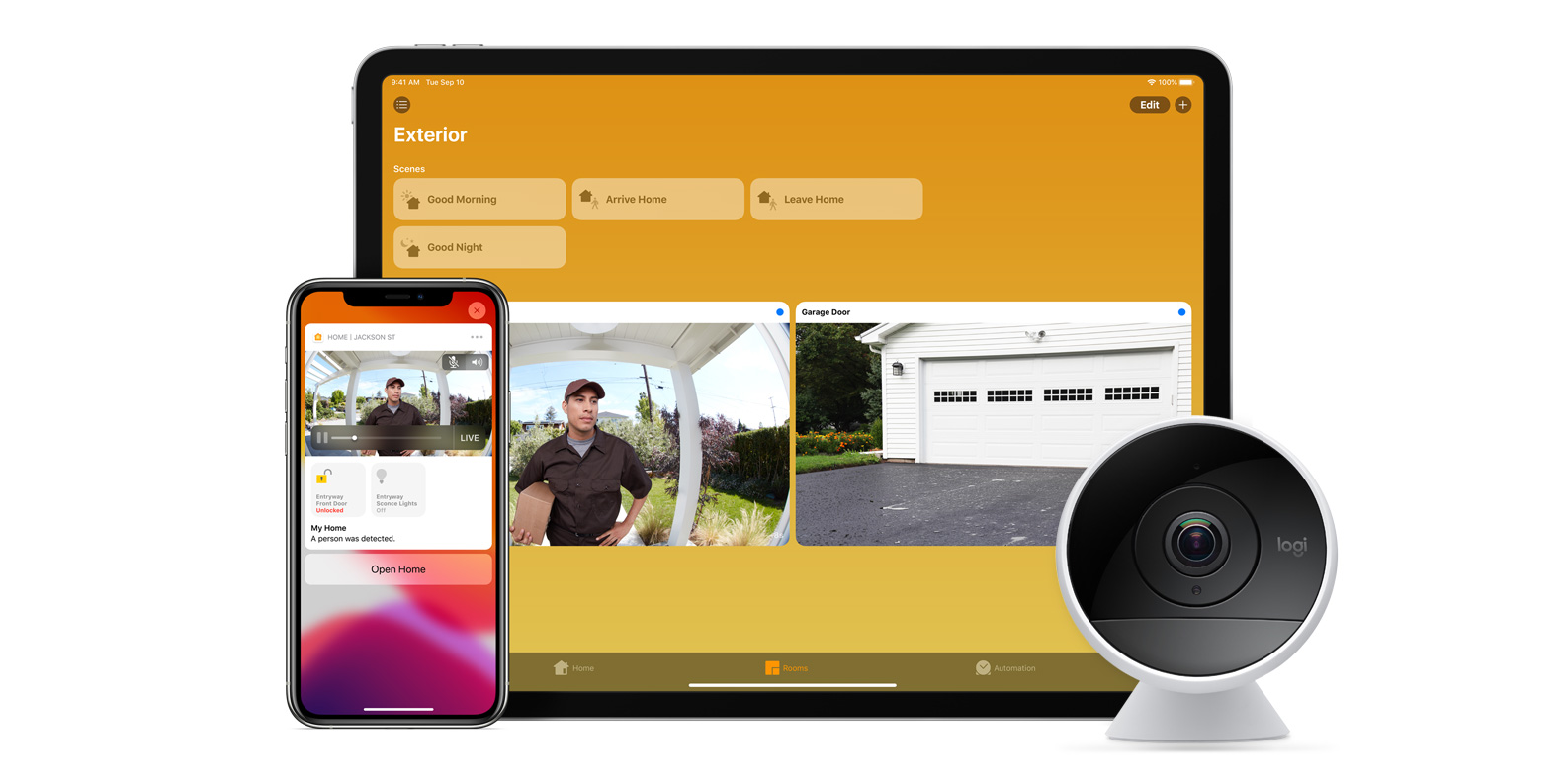 iOS 13 as we know it, supported HomeKit Secure Video that already included object recognition that included people, animals, and even vehicles. However, iOS 14 is said to take things further with a new face classification feature. This feature will apart from detecting faces, HomeKit cameras will also recognize them and offer notifications when specific people in your family are detected.
3) HomePod Apple TV Speakers Permanent Selection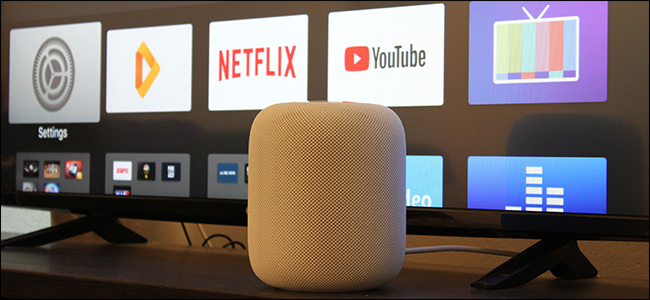 According to 9to5Mac, tvOS 14 might include a permanent HomePod stereo pairs selection as the default option for Apple TV streaming boxes. Currently, you have to choose the AirPlay 2 target each time, which will be eliminated in the next update.
The Flex Mode: #ShotOniPhone Contest
The original source of this rumor is unknown. However, considering iPhones are known for their impressive cameras, Apple might just want to flex that title. How? By conveniently incorporating a #ShotOniPhone contest into the Photos app.
For now, here it is in all its glory on Twitter.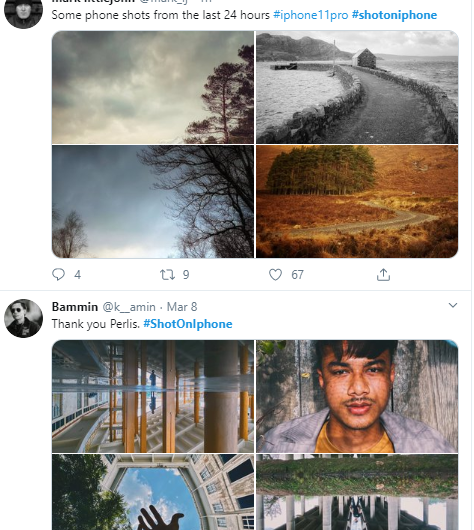 That's All Folks!
This is all it for now with newer iOS 14 leaks to come. As for the hardware, lower-end iPhone 9 or iPhone SE 2 might arrive with a Touch ID.
iOS 14 leaks have shown some really exciting and big changes to the software that place mobile app development companies at an advantage allowing them to create iOS apps that seamlessly integrate with iOS 14. Hopefully, Coronavirus epidemic won't cause a delay in WWDC 2020; although it seems imminent. W