Online shopping has drastically changed the way we use to shop before. Getting long grocery list done is no more a hassle or a one-day hectic plan anymore. This gigantic leap through technology has saved us from long queues and given us a life-easing experience to do grocery shopping without leaving your comfort zone. Since we all are now aware of how e commerce has benefit vendors and buyers, let's talking about how each online retailers can individually invest and change their sales game by enhancing user-experience of purchasers by adding an extra engine to generate more revenue.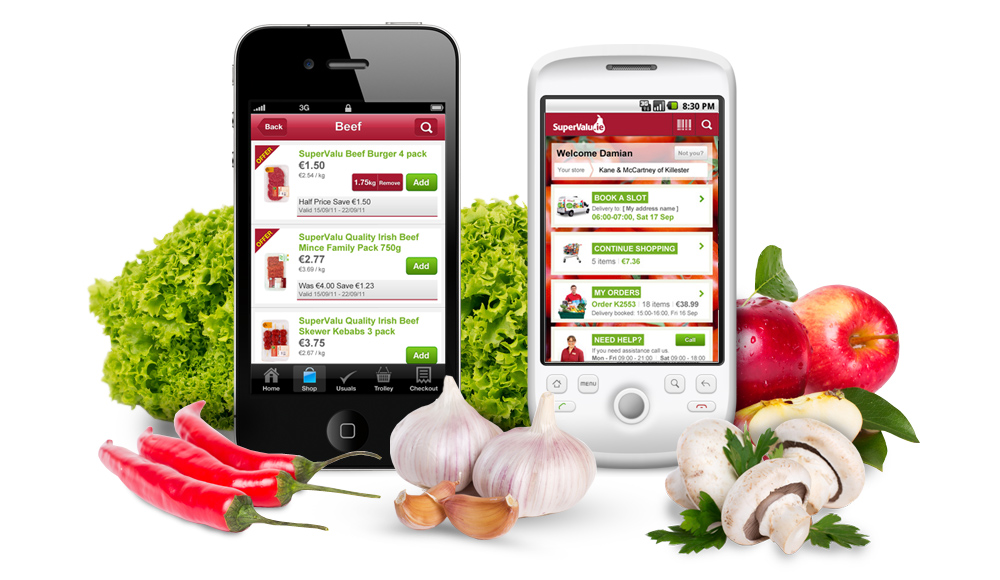 Importance of Design for Online Stores & App
Be it ecommerce site or mobile application, layout of the online store and mobile application design plays a vital role when it comes to grasp attention in a glace.Its adhesive quality can ultimately boost your sales, and also, its bad impression can barely convince any customer to return. According to survey research report, it says that 94% people reject sites that are unattractive to them.
From site loading time to its product display, each feature and functionality can make your site a hero or zero which is why today we will learn how it app design can boost your sales and benefit buyers more effortlessly also this way you may learn what other facilities you can expect to have in any app design service
Benefits for Online Retailers
Since Google Trends comparison shows how drastically mobile applications have gained the attention it is important to plan for investing in Ecommerce application in order to get thriving results from your online business.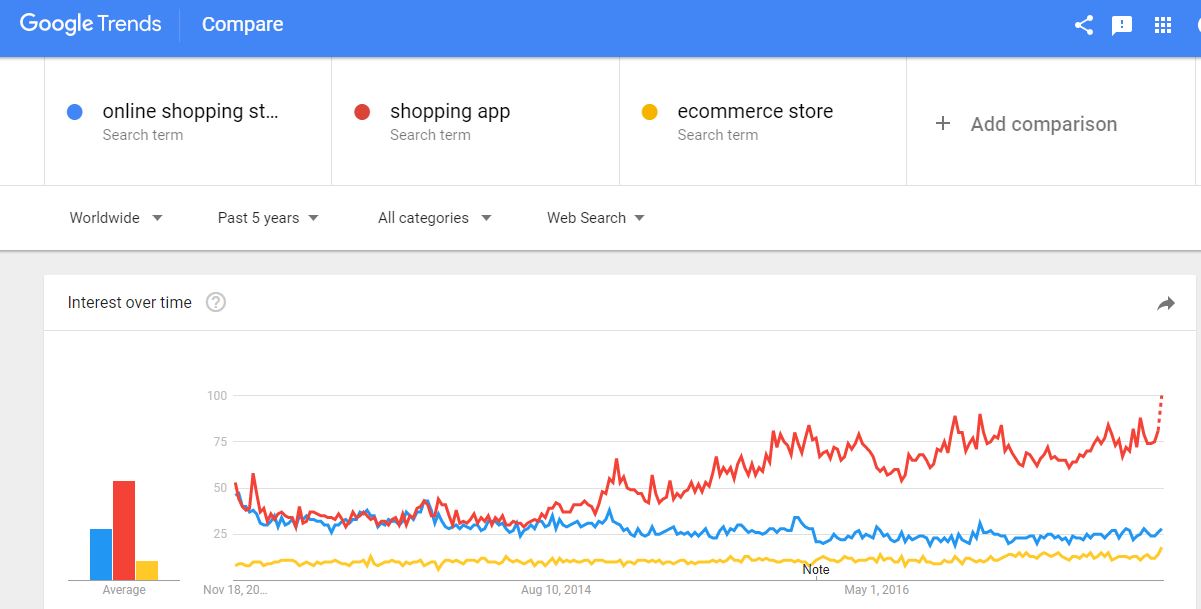 For online retailers who own website often miscalculate benefits that an online store app brings with it. Since its feasible quality allows users to perform and do shopping easily it builds your business image when users receive quality experience and do word-of-mouth marketing. Moreover with more than 2 million apps that are available in Appstore and Google Play can give your business a platform where around billions of users visit ready to get fascinated. By having your own mobile application you can remind your customers about deals and discounts offered by using push notification and prompt them to shop and get amazing experience again. By hiring or using quality mobile app design services you can gain more attention with flawless and stunningly design app that is only possible if you choose quality app design company with credible experience and portfolio.
DID YOU KNOW? 68% people use their smartphones for finding an online grocery shopping store and 86% of them get done by downloading online shopping application.
Benefits for Ecommerce App Users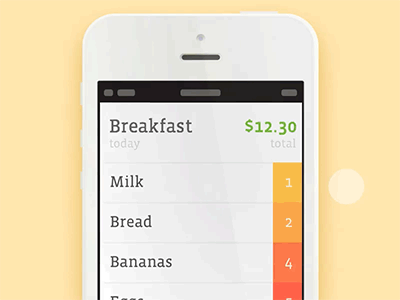 Notifies & Reminds You
Since nobody has such a big heart to mega deals and discount offer, so mobile application allows you to stay updated with upcoming deals and discount offer that you can avail only when it notifies you and reminds you on your preference to avail deals from your favorite retailer just when you want it.
Save for Later
It is more convenient with the mobile app when you randomly add a product and safe it purchases later. With this feature, you can prepare your list of the grocery within a week by adding products when you want it.
Budget Management
Since mobile application allows you to do hassle free shopping it also becomes your budget manager while adding products to your grocery list. You can add and remove any product and manage it within your budget. Since you will already get notified with deals and discounts we are sure you will get the best out of your budget limit through grocery app.