Data has become a major field in a few recent years. It has become an essential part of many industries, including marketing, banking, agriculture, healthcare, risk management, and fraud detection. Gathering data, analyzing statistics, and then using different algorithms of machine learning for predictive analysis help data science to mark its effectiveness in several fields.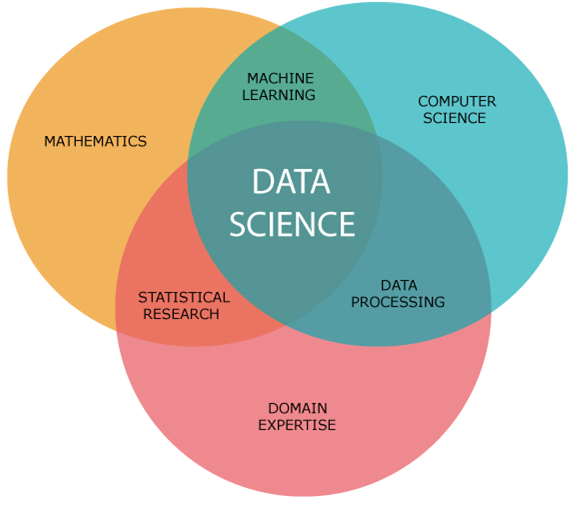 The Background of Data Science
Data science was first used by Peter Naur in 1960 as an alternative to computer science technology. He published a magazine named concise Survey of computer methods in 1974, where he mentioned data science as the methods of processing data. These methods of data processing have been used in many applications. After almost 22 years, members of an international federation of classification society arranged a conference in 1966, where they used the term "Data Science" for the first time. Later on, William S. Cleveland issued an article in which he introduced data science as a different discipline. Afterward, data science started progressing at a quick pace and become an essential part of modern-day business and technology.
The Importance of Data Science in Businesses
Data science has become a significant field in recent few years. It is an important area for a lot of evolving businesses. Data science has emerged as an essential part of our life. From now onwards, it will be an inevitable part of our economy and culture for the following reasons:
Vast Area of Application
The most important thing about data science is that you can benefit from this technology in almost all fields, including banking, education, health & medicine, and agriculture. To understand the real impact of data science in each of these fields, a long time is required to research, analyze and solve the prevailing issues in different areas.
Improved Customer Relationship
Users play an essential role in making a company successful or unsuccessful. Data science helps businesses to understand their customers' preferences in an improved and responsible way. By using data science, companies can offer a personalized experience to their customers. This helps them accomplish the perfect customer relationship and grow as a successful company.
Brand Building
The field of data science is acquiring a lot of attention because it enables brands to use their customers' data in a meaningful way to make compelling stories. They convey the right message to the target audience because it works as a useful tool to compel the audience. A story that is closer to their hearts can help win their trust. It further helps in forming a better brand connection with users.
Complex and Large Tasks in Less Time
Big data is another big technology that is becoming popular with the emergence of data science. Big Data uses technology to process a vast amount of data in a considerably less amount of time. Computer Science has already established several tools to make the best use of big data. There's still a lot more to come in this field. Big data offers you a technology structure to perform data science tasks very fast. Therefore, big data enables companies to easily solve complex issues, whether about human resources or information technology.
Data science has made its way into all fields and departments. There are heaps of data available in the world today, and it depends on companies how they utilize the data to benefit from it. By using data appropriately, any company can acquire its business goals easily.
It is believed that data science has a massive role in the progress and success of a company. For this reason, it is essential to learn and understand business knowledge and complexities to offer an effective solution. Today, data scientists worldwide are building new grounds regarding experience and research in this field. They are intelligently building intelligent algorithms using advanced technologies that are useful for companies to solve complex prevailing issues and open new doors of opportunities for them.
The Future of Data Science
Since all the fields of human life are evolving and improving for the better, the importance of data science is increasing subsequently. Data science is not bound to benefit only a certain field, but it offers an improvement to all the fields of life, including education, health & nutrition, and management. In the field of health and medicine, new and improved medicines are being prepared and striving to offer the best services and healthcare facilities to the patients. On the other hand, Data science is enabling healthcare institutions to offer medical aid at the right time, practical help to prevent them from pain, and satisfactory healthcare services.
Data science is also becoming dominant in the field of education. It helps students to improve learning methods, learn from creative methods and help them grow and progress. Not only this, with the help of data science, they better figure out their career choice. Another popular example of data science growth in the field of energy. Whether gas, oil, or other energy transition fields, data science helps in acquiring and utilizing this technology in modern ways.
Conclusion
Besides this, many mobile and web app development companies are utilizing this technology to offer better solutions to businesses out there. Data science also helps us find permanent solutions for emerging problems of the new era. This signifies that we need to use data science in a wider perspective to resolve problems in all of the fields. However, this is not an easy task. Such systems, tools, and resources are required that help achieve this goal.
Depending on the need for different fields and economies, data science technology should be smart enough to use modern tools and find solutions that can be used in several fields easily. In short, data science is the future of today. The world's leading technologies are leveraging this technology to solve bigger and more complex issues to benefit the world.