The latest WhatsApp update has made people worried and confused. WhatsApp used to be users' favorite messaging app with its unmatched features and facts. Now, users have become more curious about their privacy. Basically, the issue revolves around WhatsApp's data-sharing with Facebook. The updated privacy policy was supposed to be in effect on February 8th. This has made users concerned about their personal information and privacy, and a huge group of users assumes that sharing of sensitive profile information will be mandatory with WhatsApp's parent company, Facebook. It created chaos and skepticism among WhatsApp users, seemingly caused them to lose ground in major markets globally.  All of this resulted in leaving with no other options for WhatsApp than pushing the deadline to accept updates. The Facebook-owned messaging service company WhatsApp is actively seeking to control the damage that has been done with the update announcement.
WhatsApp, in fact, has updated its privacy policy page and published new FAQs on the website to clarify the amount of confusion or facts that have been piled up in the users' heads. The update outlines its position on user privacy to combat a prevalent backlash over the new privacy update. Whatsapp is continually reporting that neither it reads chats nor listens to calls. It says that it doesn't breach users' privacy by sharing contacts with Facebook.
Despite all, everybody seems to be curious about their privacy and are in search of the best alternative to WhatsApp to secure their privacy. The changes in the privacy policy have created an outrage in users, and it seemingly precipitated a mass departure to WhatsApp alternatives. Some mobile app development companies are ready to replace WhatsApp with their own messaging app. The recent controversy has greased the wheels for these apps to make their place in the market that was apparently not possible in the presence of WhatsApp otherwise. Here are some popular alternatives to WhatsApp that users are considering remarkably. Let's take a look at these apps, features, pros, and cons.
4 Best Alternatives to WhatsApp in 2022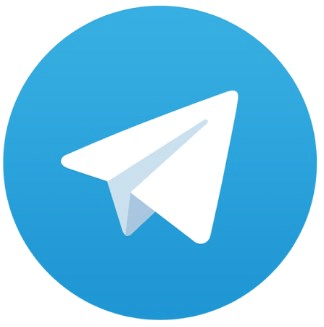 Telegram is a competent alternative to WhatsApp, with more than 200 million active users on the app. This is a cloud-based app that works on different platforms. The app is quite similar to WhatsApp in many areas. The app features end-to-end encryption for voice calls and messages, ensuring that no-one can breach your privacy. However, encryption for voice calls is set to default, while for chat, it needs to be manually turned on to prevent storage. The app supports multimedia file sharing and uses a double-tick system to show that the receiver has received the text or voice messages. Unlike WhatsApp, Telegram also offers a feature that allows users to opt for automatic delete messages after a certain time.
Pros
User-friendly experience
Open-source software
Cloud-based enabling users to acquire data anytime
Cons
Non-user friendly user interface
Encryption needs to be manually turned on for messages.
Encryption is criticized by users for the company-created encryption system.
Ranking on Google Play Store: 4.5
>>> 5xx Server Error WhatsApp Web: What to Do?
The wire is a messaging app protected by European data retention laws. This app is also secure with end-to-end encryption. The app offers free accounts to regular users. However, for business accounts with additional features and support, users are required to pay according to the plans.
With Wire, users can connect with a clear voice and video communications. Compared to WhatsApp, Wire offers some extra features, including one-to-one group screen sharing, audio filtering, and the ability to log-in from one account from eight synced devices. Wire allows its users to download the app on all the major platforms.
More this, users can format text with bold and italics and can also create lists within chats. Multimedia sharing is also available for Wire users. Users can also optimize file sizes for easy sharing and set timers to delete messages for additional privacy.
Pros
Rich conversations
Secure chats
Ability to use 8 devices simultaneously
Timed messages
Cons
Ranking On Google Play Store: 4.4
WhatsApp users have been observed to flocked towards Signal after the new privacy policy has been declared. WhatsApp, however, is trying its best to keep its users to switch to Signal or telegram. Some users are not ready to trust WhatsApp for privacy concerns anymore. They think that they have got different alternatives where they can switch and enjoy freedom with secured privacy. The signal is a strong competitor of WhatsApp with 4.5 ratings in Google Play. The reviews are mostly positive, and people love the app. Besides this, Signal is facing scaling issues at the moment due to the high amount of migration of users from WhatsApp to signal.
Pros
Free app
Faster and reliable
Feature-rich app
End-to-end encryption
Cons
Sound quality
Miss notifications sometimes
Ranking On Google Play Store: 4.5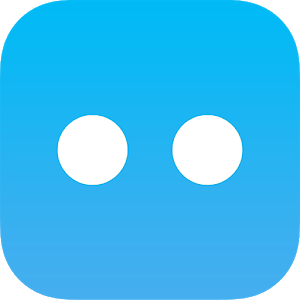 The short description of this app on Google play says, "Unblocked Video Call and Voice Call." This clearly hints that the app was created to provide an alternative to WhatsApp in countries where WhatsApp voice and video calls are blocked. BOTim offers free voice and video calls over mobile data or Wi-Fi connection to all your friends and family members. Users can share media, voice messages, and more with other users. Also, chats and calls are encrypted.
Pros
Encrypted chats and calls
Photos, videos, voice messages sharing
Group chat feature
Built-in emoji collection
Cons
Interruption in voice during video calls
The app needs some bug fixes for a smooth user experience.
Ranking On Google Play Store: 4.4/5