Mobile app development Companies has shown a rapid increase over the past few years. It appears as if there are as many apps in the App Store as the number of heads that you can count. A report by Statista reveals that there are around two million mobile apps in the Google Play Store and 1.8 million mobile apps in the Apple App Store.
"Number of apps available in leading app stores as of 1st quarter 2019"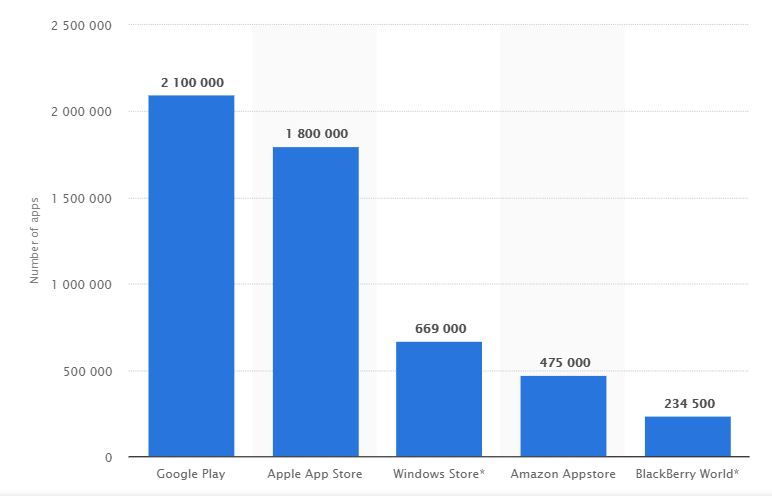 You can find apps for social media management, gaming, educational apps, healthcare apps and so much more. It's true that user requirements are increasing, but don't forget that the competition in the mobile development business, is skyrocketing as well.
With so much competition in the market, it's hard to develop an app that can rank at the top. You need to make sure that your app looks and functions exceptionally and can deliver a flawless user experience. Delivering excellent user experience is always the main goal in mobile application development. With the advancement of technologies, the trends are continuously evolving and are adapted according to the user requirements. To make things easier for you, we have done some digging up and we've managed to round up the trending requirements for the User Interface (UI) and the User Experience (UX) for your mobile apps.
Here is What's Trending in The User Interface:
Did you know that about 60% of the mobile applications are never downloaded and about 21% of the mobile apps haven't been used since 2018?
One of the main issues behind these sad statistics is the lack of an interactive User Interface. The trends for developing quality mobile apps continue to change and it's important that you adopt those trends as well. Here are the top trends for the mobile app User Interface:
#1 In-App Gestures
Mobile development companies like Apple, Samsung, and Google have long started to release button-less and edge-less mobile devices. This is leading mobile app designers to re-evaluate and re-think their future designs. If you think about it, a button-less smartphone means that users will be entirely focused on utilizing gestures and of course they will be expecting much more than simple up, down, and spread gestures. App developers and designers will have to make sure that their mobile apps don't lose compatibility with the latest smartphone technologies. Instead of button's, they will have to use gestures in order to complete a task.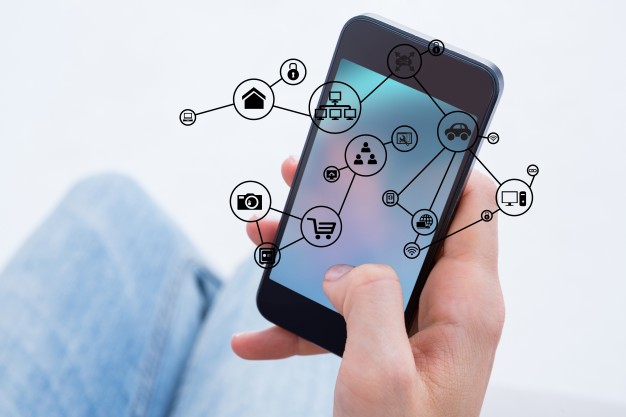 For example, you can add a pull-down gesture for refreshing a page or a swipe left button to delete a message or a swipe right button to reply to a message. Instead of the usual pinch and spread motions to zoom in and out of an image, you can also use the double-tap gesture to zoom an image (a good example of this gesture is the 'google maps'). In the Google maps app, you can double-tap to zoom inside a location and a double-tap to zoom out again. On the Instagram mobile app, you can double-tap to like or unlike a picture.
#2 Less Content More Visuals
Gone are the days when you would have to invest your time in creating interactive and engaging content. To tell you the truth, these days very few people are interested in reading the content. A picture speaks a thousand words. Instead of using content there are many other ways to describe the features and functionality of your mobile apps. The best approach would be to use the story-telling technique along with meaningful images and videos.
#3 Video and Animations
I think you would agree that we have spoiled people with advanced technologies and innovations. With the release of 5G, even 3G is starting to sound like ancient technology. People want more speed and efficiency and you will find patience in only a few customers. Not only do consumers have less patience they have also become very selective in the content that they choose to consume. A recent report by Digital Information world reveals that 55% of people around the world watch videos every day. Furthermore, videos in emails lead to an increase in click-through rates by 200 to 300%.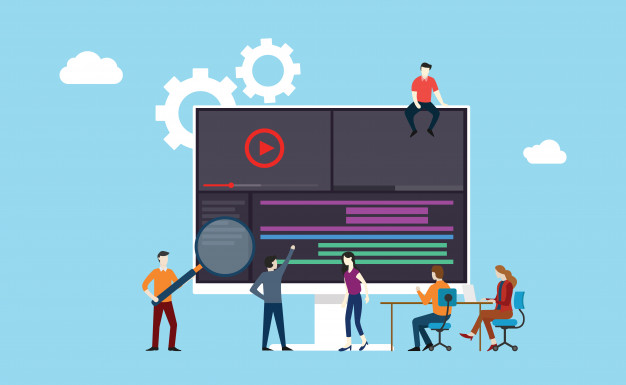 By now it should be pretty obvious that mobile app development companies and app designers should start incorporating videos and engaging animations in their mobile apps. Short and concise videos increase the user attention span by 8 seconds and are more engaging as compared to written content. In case you were wondering, here are some ways that you can use videos in your mobile apps:
-Welcome new users
-Show users how to use your app
-Demonstrate how to use new apps
-Add a video to your FAQs
#4 3D Graphics
3D graphics have been trending in the web and application development interfaces for quite a while now. Even though it is a time-consuming process and requires an artistic eye to accomplish, the final results are always worth it. 3D graphics are eye-catching and users will definitely want to stick around to have a thorough look at them. Furthermore, 3D graphics look attractive and photorealistic and in any case, if you are unable to get high-quality pictures for your app, you can always adopt 3D graphics.
#5 Visual Story Telling
Storytelling is a very common marketing tactic; however, content isn't enough to tell a good story in a mobile app. This is where images, graphics, and animations come into the picture. With the help of attractive images and 3D graphics, app designers can quickly tell a story to entice the visitors and instantly transfer the needed feelings to make the conversion.
User Experience Trends in 2019:
'User Experience' has always played a major role in leveraging businesses and it will continue to be the center of attention in 2019 as well. UX designers will strive to measure the effectiveness of their designs and to optimize them in order to deliver a better user experience. Here are a few UX trends that we've rounded up for 2019:
#1 AI for a Personalized User Experience

Artificial Intelligence is gaining popularity by every passing day. If you haven't already noticed e-commerce websites have already started incorporating AI technology to improve their customer service and deliver a personalized user experience. AI won't exactly replace UX designers, but, designers and machine learning can work together to give users exactly what they want. AI can collect user information such as their preferences, taste, and behavior and that information can be used to deliver a more personalized user experience that meets the user's requirements.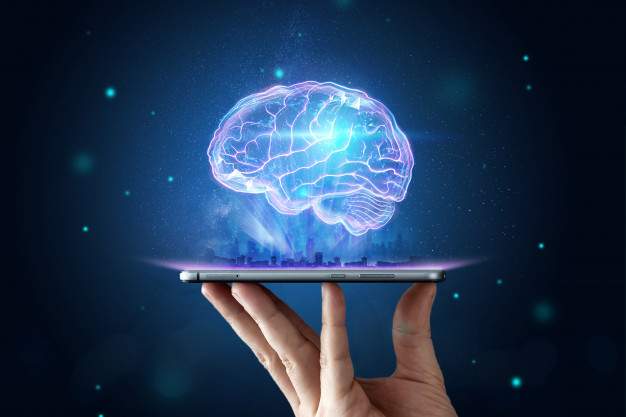 #2 UX for Wearables
Over the past few years, wearable gadgets such as smartwatches and other portable devices have become very popular. These devices come with their own set of features and functionalities like quality sleep analysis, distance traveled, the calories consumed, healthcare application development, and so much more. This means that UX designers will have to start optimizing the user experience to make sure that it is compatible with all types of gadgets and devices.
#3 Voice User Interfaces
Voice user interface (VUIs) allows the user to use and interact with a system using voice or speech commands. Statistics reveal that around 50% of the searches will be made using voice search technology. If you think you haven't come across this technology before, let me remind you that Alexa and Siri are two of the best examples of VUIs. So in order to improve the user experience, developers will have to make sure that they create and design mobile apps according to this rising trend.